National Football League
National Football League
Broncos, Ravens tied at 35 heading into OT
Published
Jan. 13, 2013 1:19 a.m. ET

The Denver Broncos and Baltimore Ravens went into overtime in their AFC divisional playoff tied at 35 after Joe Flacco threw a 70-yard touchdown pass to Jacoby Jones over Tony Carter and Rahim Moore with 31 seconds left in regulation Saturday.
Leading 35-28 with 1:15 left, the Broncos punted to Jones, the Pro Bowl returner who was overshadowed all day by Trindon Holliday, and he made a fair catch at the 23 with 1:09 to go.
On third-and-3 from his own 30, Flacco wound up and found Jones down the right sideline for the stunning score. Carter let Jones go and Moore tried to go up to bat it down, but mistimed his jump.
The Broncos got the ball at their 20 with 30 seconds left, but Peyton Manning took a knee and this game went into overtime. Denver also went into overtime in the playoffs last year, when Tim Tebow hit Demaryius Thomas for an 80-yard TD on the first play to beat Pittsburgh.
Manning atoned for a fumble that led to a score by Baltimore by driving Denver 88 yards in 10 plays and hitting Thomas from 17 yards out for the go-ahead score that broke a 28-all tie midway through the fourth quarter.
And Holliday became the first player in NFL playoff history to return both a punt and a kickoff for scores.
The Broncos (13-3) were trying to avoid becoming yet another No. 1 seed to lose in the divisional round. Since 2005, eight of the 14 top-seeded teams lost their first game in the playoffs, four in each conference.
They breezed past the Ravens 34-17 in Baltimore on Dec. 16 after racing to a 31-3 lead but this one was going down to the wire - and beyond - something the Broncos didn't do at all during their 11-game winning streak that they brought into the playoffs.
Holliday, the NFL's shortest - and quite possibly fastest - player, followed an amazing block by Jacob Hester to return the second-half kickoff 104 yards to put Denver ahead 28-21. That was 2 yards longer than the record set in 2010 by Atlanta's Eric Weems.
In the first half, Holliday got the scoring started when he fielded Sam Koch's punt, broke one tackle and raced down the Ravens' sideline for a 90-yard TD return, avoiding the punter as he zipped into the end zone. The previous longest TD on a punt return in a playoff game was Jermaine Lewis' 88-yarder for Baltimore in 2001.
Manning, 0-3 in playoff games below 40 degrees, wore gloves on each hand in the cold. He was sacked and coughed up the ball at his 37 late in the third quarter, Paul Kruger recovering for Baltimore.
Ray Rice carried five times for 37 yards, taking it in from a yard out with 20 seconds left in the quarter to tie it at 28.
The 13-degree temperature at kickoff made this the coldest playoff game ever played in Denver. The wind chill was 2. The only colder game played in Denver was against San Diego on Dec. 10, 1972, when the temperature was 9 degrees.
Holliday also returned a punt and a kickoff for scores in the regular season, and his big day came just an hour after NFL Commissioner Roger Goodell reiterated his intention to consider this offseason the idea of abolishing kickoffs altogether for safety's sake.
Goodell said he realizes it's an exciting play but worries that players will keep getting head injuries.
The Ravens countered Holliday's speed with Torrey Smith's. The Baltimore receiver breezed past Champ Bailey for two long touchdowns in the first half, including one just before halftime that tied it at 21.
Smith had just two catches in the first half, but they covered 91 yards and both went for scores.
He sped past Bailey for a 59-yard TD in the first quarter and then beat him down the sideline for a 32-yard TD catch 36 seconds left before the break that capped a three-play, 58-yard drive that began after Matt Prater botched a 52-yard field-goal attempt that would have given Denver a double-digit lead.
Running back Knowshon Moreno's first touchdown catch of the season, a 13-yard grab in tight coverage by linebacker Dannell Ellerbe, had given the Broncos a 21-14 lead. Moreno later left with a knee injury.
Manning, the league's only four-time MVP, had lost his three previous playoff games below 40 degrees, all while playing for the Indianapolis Colts, who released him last year after a series of neck operations. Manning had a stellar bounce-back season in Denver, throwing for 4,659 yards and a team-record 37 TDs.
Wearing gloves on both hands for the first time in his career - the one on the right hand as much a concession to the altered feel of his grip following the four neck surgeries as it was for the wintry weather, Manning threw a 15-yard TD toss to Brandon Stokley to tie it at 14.
Baltimore tied it at 7 when Smith got behind Bailey and hauled in Flacco's 59-yard touchdown toss.
Forty-two seconds later, cornerback Corey Graham picked off a Manning pass that deflected off receiver Eric Decker and returned it 39 yards for the score - and the Broncos trailed for the first time since Dec. 2 against Tampa Bay.
---
Online: http://pro32.ap.org/poll and http://twitter.com/AP-NFL
---
Follow AP Pro Football Writer Arnie Stapleton on Twitter: http://twitter.com/arniestapleton
---
---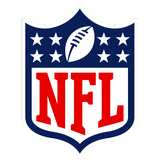 Get more from National Football League
Follow your favorites to get information about games, news and more
---