National Football League
National Football League
Broncos, Ravens brace for frigid playoff in Denver
Published
Jan. 12, 2013 8:11 p.m. ET

That glove Peyton Manning has been wearing on his throwing hand will come in quite handy Saturday for what could be the coldest home postseason game in Denver Broncos' history.
Those not playing may want to sit on the heated benches - or next to the electric heaters - because the game-time temperature when the Broncos host the Baltimore Ravens in the AFC divisional playoffs is expected to be 17 degrees, according to National Weather Service meteorologist Jim Kalina.
In other words, ''bundle up,'' Kalina said.
The coldest postseason contest at Mile High was 18 degrees for the 1977 AFC championship game, when Denver beat Oakland 20-17.
The chilliest home game ever in Denver? That would be 9 degrees against San Diego on Dec 10, 1972.
Being such a meticulous planner, Manning left nothing to chance in the weeks leading up this game. To prepare for the possibility of wintry weather, the four-time NFL MVP wore an orange-and-gray glove on his throwing hand the last two games. Manning has been quite effective, too, with the glove - his completion percentage has been almost 6 points better and his passer rating almost 20 points higher than without it.
The stickiness of the glove also helps Manning better grip the football, especially these days after the multiple neck surgeries he underwent during his season out of football.
''I certainly don't think I would have had to wear the glove had I not been injured last year,'' Manning said. ''It's part of my injury, some things that I've had to adjust. I'm in a different body. Some things are different for me, so that's the reason for that as much as anything.''
The cool weather certainly hasn't been friendly to Manning, who's 0-3 in playoff games in which the temperature at kickoff is less than 40 degrees.
And this game will certainly be well south of that number.
''It's going to be very cold,'' Kalina said. ''There may even be a few flakes, but it shouldn't affect the game. Just really cold.''
This isn't even close to the coldest game in NFL history, though. That distinction belongs to ''The Ice Bowl'' on Dec. 31, 1967, when the temperature at Lambeau Field reached minus-13 (with a minus-48 wind chill) in a contest between Green Bay and Dallas.
All week, Broncos players boasted about wearing short-sleeves despite the cool conditions. It was simply a matter of convincing the mind it really wasn't all the frigid.
''Once you get out there, you're on the field, you're just fine,'' Broncos receiver Demaryius Thomas said earlier this week. ''But if you're just sitting around, that's when it gets to you. As long as you're out there on the field and warm, you're good.''
The field should be in solid shape, though, with more than 20 miles of water-heated tubing under the field to keep it from freezing.
---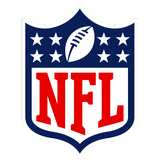 Get more from National Football League
Follow your favorites to get information about games, news and more
---