National Football League
National Football League
Broncos coordinators drawing interest
Published
Jan. 12, 2012 4:44 a.m. ET

Mike McCoy's own ingenuity might have cost him a shot at a head coaching job.
Denver's offensive coordinator drew up the play that turned into an electrifying 80-yard touchdown on the first snap of overtime Sunday, giving the Broncos a 29-23 win over heavily favored Pittsburgh.
McCoy was supposed to interview for the Jacksonville Jaguars' head coaching job Monday, but with the Broncos still in the playoffs, he never got to go and the position went to Mike Mularkey.
''I talked to (Jacksonville general manager) Gene Smith last night, and he wished me the best of luck in the future,'' McCoy said Wednesday. ''He had to do what was best for the organization.''
McCoy hopes to get another chance at a head coaching job.
''But I'm very happy with where I'm at,'' said McCoy, who helped restructure the offense midway through the season to capitalize on Tim Tebow's unique skill set, a move that buoyed the Broncos, who are 8-4 since Tebow took over the quarterback job.
''I work for a great organization with great people. I love coaching the guys that we coach here,'' McCoy added.
McCoy isn't the only Denver coach drawing attention for the work in turning around a franchise that hadn't been to the playoffs since the 2005 season. Defensive boss Dennis Allen is scheduled to talk to the St. Louis Rams about their opening later this week.
The Rams also have interviewed front-runner Jeff Fisher, who's expected to pick between St. Louis and the Miami Dolphins this week.
''I'm extremely flattered about it,'' Allen said. ''It's obviously exciting.''
Allen revamped a defense that was among the league's worst a season ago.
''In my mind, it's more of a tribute to those players that are in that locker room,'' Allen said. ''It's a tribute to the assistant coaches that I work with every day. When you have success as a team, individual achievements come.
''At the end of the day, my focus is to try to win a game against the New England Patriots, and that's the only thing that I'm concerned with right now.''
---(equals)
COACH DAWKINS: Although safety Brian Dawkins (neck) didn't practice Wednesday, the emotional leader still had a presence on the practice field as he led the secondary through a series of drills.
Held out last week against Pittsburgh, the Broncos are ''playing it by ear'' on whether Dawkins will suit up Saturday night in New England.
''He's way further along than he was last week,'' said coach John Fox, whose team practiced indoors as a snowstorm blanketed the area. ''When he gets cleared medically, we'll have him out there.''
Receiver Eric Decker (knee) and long snapper Lonie Paxton (personal reasons) didn't practice. Safety David Bruton (Achilles), tight end Daniel Fells (ankle) and defensive end Elvis Dumervil (ankle) were limited.
Asked if his ankle was feeling better as he walked through the locker room, Dumervil said, ''Yeah. I'm going to get treatment now.''
---(equals)
ON THE FLY: Turns out, the play that sprung Demaryius Thomas for his game-winning TD was hatched at halftime.
Noticing the Pittsburgh Steelers were bringing their safeties down low on first down when the Broncos presented a certain look, offensive coordinator Mike McCoy drew up a play to attack that tendency.
And then waited for just the right moment to unleash it.
When the Broncos received the ball first in overtime, McCoy dialed up the route he diagrammed on the drawing board.
Thomas' eyes lit up as he went out wide because it was just as McCoy had envisioned. Thomas flew off the line of scrimmage, cut into the middle of the field and Tim Tebow hit him in stride.
Thomas stiff-armed cornerback Ike Taylor and was off to the races, beating safety Ryan Mundy for an 80-yard score that took all of 11 seconds.
''We said it might come to this play,'' Thomas said. ''That's exactly how it happened.''
The Broncos had shown that formation on several occasions, with Eddie Royal usually going in motion before Tebow handed the ball off to Willis McGahee up the middle.
This was just a little wrinkle on the fly.
''I was talking to Demaryius before the series,'' McCoy explained. ''I said, `If we win the toss, this is what we're going to go to. If they play the right coverage we could end in a hurry.'''
---(equals)
TEBOWED OUT: Broncos rookie safety Quinton Carter is tired of Tebowmania, saying the cultural phenomenon doesn't exist inside the locker room.
Inside there, Tim Tebow is just their quarterback, not an iconic figure drawing heaps of hype.
''Everybody else outside of here can have fun with that,'' Carter said. ''We're here to work. We're here to win. We don't think about it.
''All I care about is how good of football he plays. I'll let you guys worry about the rest.''
---(equals)
VON'S THUMB: The cumbersome cast protecting the right thumb of Von Miller remains quite a nuisance. But the rookie linebacker is slowly getting used to it.
''I don't even really think about it as much. It's just there,'' Miller said. ''It's not like I don't want to take it off or anything. I do want to get it off, but this is what I have to do to play, and I'm just going out there and playing the game that I love.''
Miller was terrorizing quarterbacks until he tore a ligament in his thumb at San Diego on Nov. 27. He wasn't the same after, recording just one of his 11 1/2 sacks after the injury.
''It's feeling a lot better,'' Miller said.
Miller had one of the five sacks on Pittsburgh's Ben Roethlisberger, bringing down the QB late in the fourth quarter to send the game into overtime.
Next up, a quarterback even more difficult to take down in Tom Brady.
''He stays pretty shallow in the pocket,'' Miller said. ''You've just got to be able to beat your guy quickly.''
---(equals)
UNDERDOGS: The Broncos are relishing their underdog role in the playoffs. The Steelers were nine-point favorites, while New England enters the game Saturday night favored by nearly two touchdowns.
''I love listening to people hate on us because we get to prove them wrong,'' tight end Daniel Fells said. ''I mean, you can hate if you want to, but we're still here and we're moving forward. The more you hate, the more we feed off of it.''
---
AP Pro Football Writer Arnie Stapleton contributed.
---
---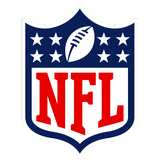 Get more from National Football League
Follow your favorites to get information about games, news and more
---