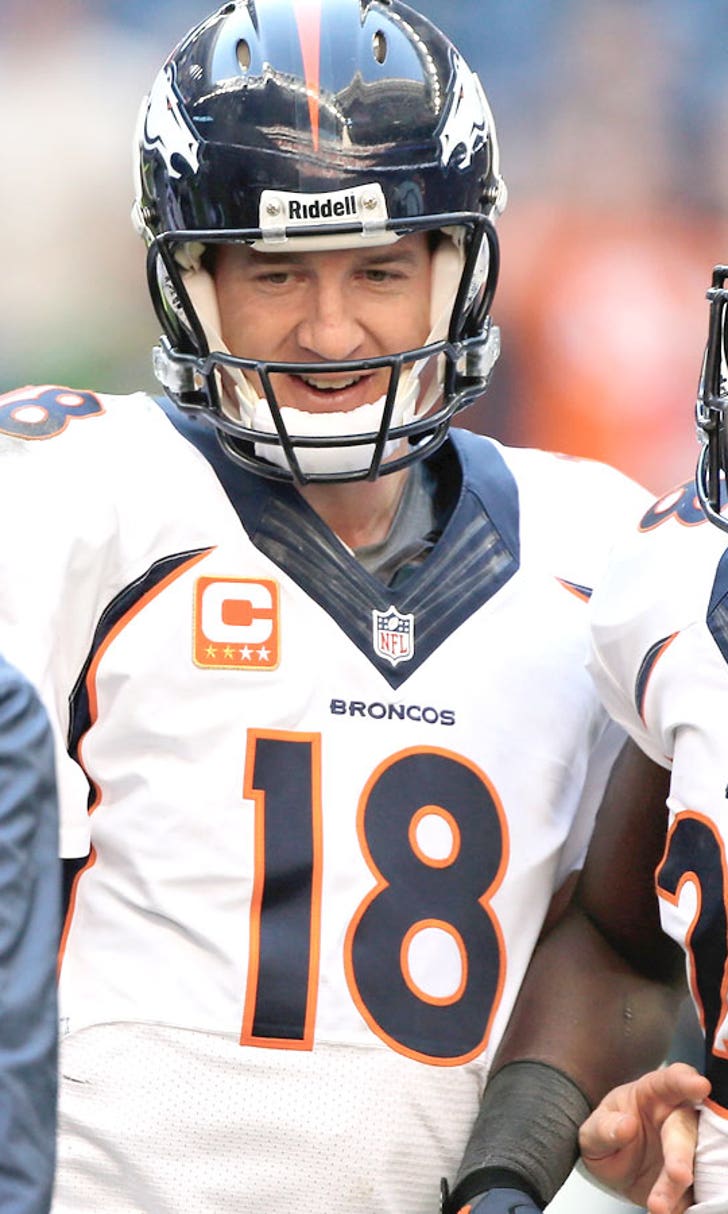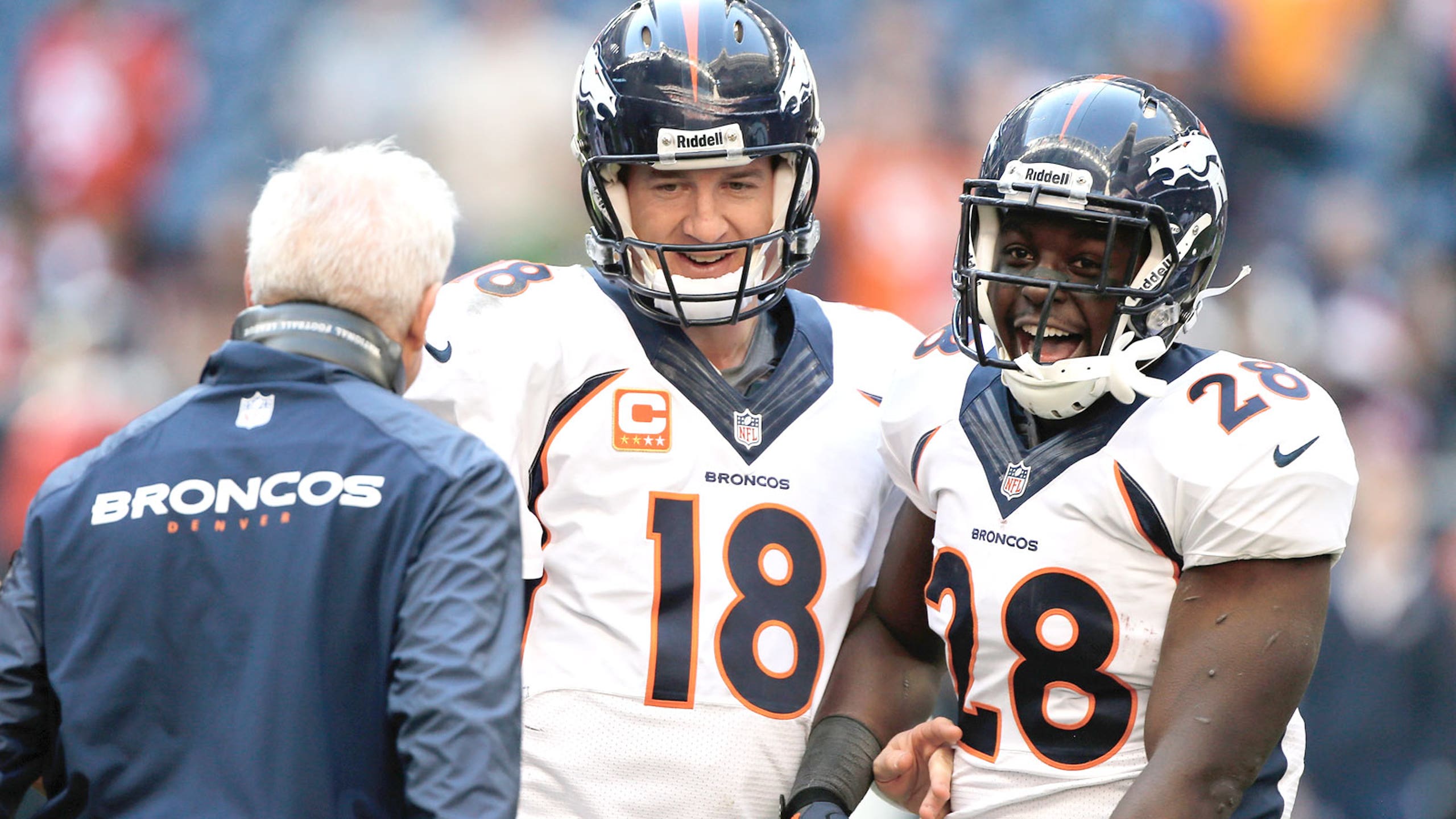 Broncos' Ball: Playing with Peyton Manning is 'overwhelming'
BY Ross Jones • January 29, 2014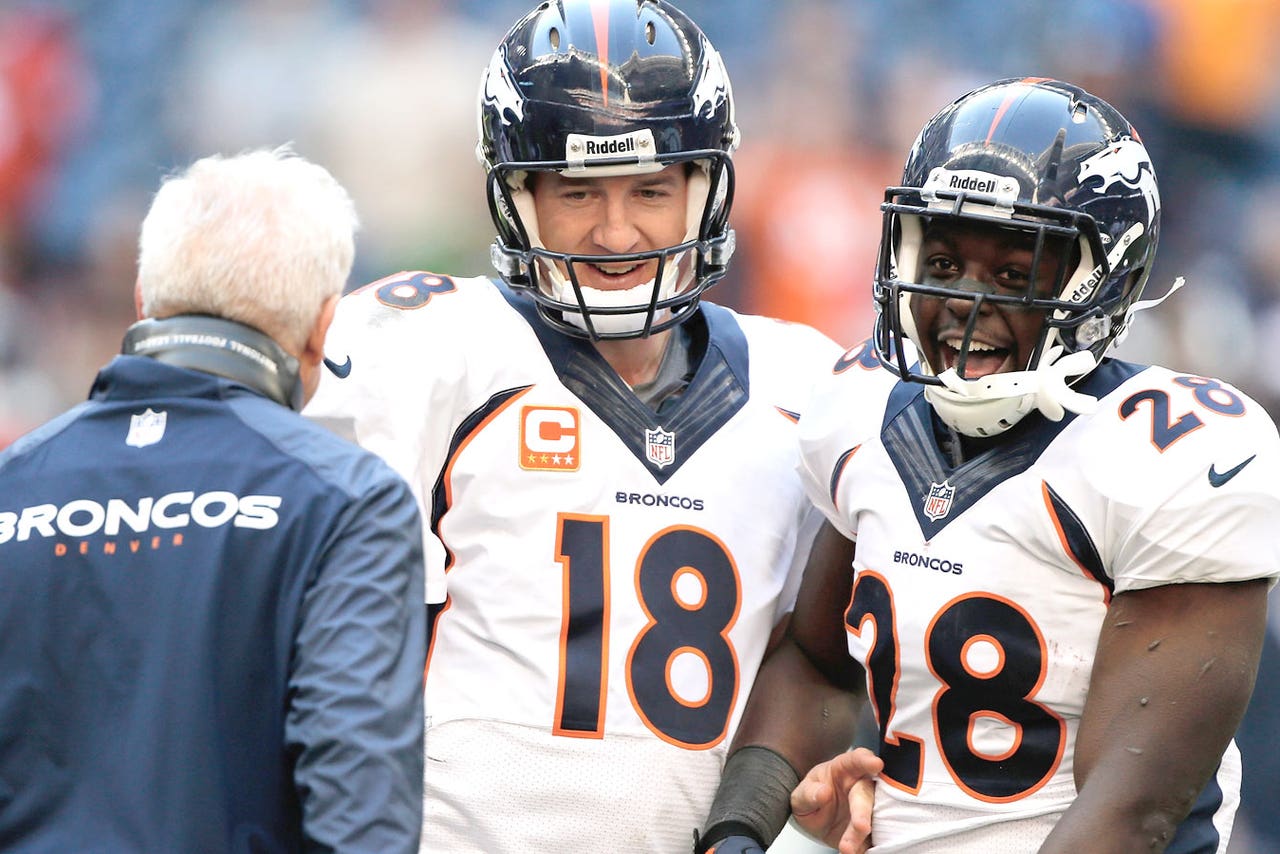 Peyton Manning's prowess at practice intimidated Montee Ball the first time the rookie stepped on the field, the running back said Wednesday.
"Well, first off, it was overwhelming at the beginning just because it's a difficult offensive play book, just because it's Peyton Manning. He keeps a lot of players on his toes by changing the plays and all that stuff," Ball said via Pro Football Talk. "In our OTAs and that stuff. Every day at practice we would work on something. He would ask me, 'What do you think you need help in?' I would tell him I need help with this route or this play. Then we would work on it right after practice before we even go to our meetings."
Manning has accelerated Ball's growth on the field as he shared a few tricks with him. Since Manning's preparation for game day is unlike any other, Ball said that the legendary quarterback can sense when a running play will work and how it can be executed most effectively.
"That's another way he has helped me out, really understanding what the defense is trying to accomplish and what they are trying to disguise," said Ball, a second-round selection out of Wisconsin. "In film and during meetings he really preached to me about watching the safeties and all that stuff. It really helped me out overall with my routes, with my runs and all that stuff."
While Ball tied Barry Sanders' single-season touchdown record (39) in the 2011 college football season, he noted that Wisconsin was a simple run-first offense and Denver's playbook is much more extensive.
"In Wisconsin, it was fairly basic, and that's what I tell people," Ball said. "Just going from a college playbook to an NFL playbook is very difficult, but going from a college playbook to Peyton Manning's playbook is a whole another story. It was difficult at first to grasp the playbook, but it was a process that was definitely enjoyed because now it's just second nature to me."
Ball, also, recalled a story of when the Broncos selected him in last year's draft. The moment it sank in was when he received a text message from Manning.
"I was hanging out with my family, back in Madison at a hotel and I was getting a bunch of texts," Ball said. "I'm scrolling through them, reading and reading them, and then I get to this last one, and I'm reading congratulations and all this stuff, then I get to the bottom of it and it says 'P. Manning' and I went, 'Wow.' I was like, 'Mom, Dad, Peyton Manning just texted me.' I knew it was real just because of what he said in the text. It really hit home for me because he was congratulating me and he said, 'Really looking forward to having you here because we're looking for you to help us.'"
---
---