National Football League
National Football League
Brian Billick's thoughts for April 7
Published
Apr. 7, 2011 1:00 a.m. ET

Billick examines the draft needs of the Pittsburgh Steelers and Baltimore Ravens and looks at tight ends Kyle Rudolph and Luke Stocker.
Pittsburgh Steelers | Baltimore Ravens | Kyle Rudolph | Luke Stocker
Steelers could draft eventual replacement for starters
It's no coincidence that the two teams most committed to building via the draft both ended up in last season's Super Bowl. Thirty-nine of the 44 starters in the Super Bowl began their careers on their respective teams.
The Pittsburgh Steelers rarely count on a draft choice, even a first-rounder, to step into an immediate starting position. Having said that, the effect of last year's 18th overall pick, Maurkice Pouncey, was substantial and his not being available for the Super Bowl had a tangible effect on that team.
Turnovers and explosive plays are the two major indicators of success in the NFL. In 2010, they were the best team in the league in turnover/explosive play deferential. That's taking the difference between the turnover margin and explosive plays you get verses those you give up. That bodes well for the Steelers going into 2011.
Having said that, the Steelers have some definite needs. Offensive tackle Flozell Adams, defensive linemen Aaron Smith and Casey Hampton, and linebacker James Farrior are all on the back end of great careers.
The Steelers will have plenty of options at any of these positions with the 31st pick of the draft. As it always seems to be the case, they could also be looking for another cornerback to add to the mix.
Pittsburgh will get a break with next year's schedule with their out-of-conference teams coming from NFC West. They will take on the AFC South in their out-of-division games along with a trip to Kansas City and playing host to the New England Patriots.
Ravens need explosive players
Nobody does a better job assembling personnel than Ozzie Newsome and the Baltimore Ravens. Their record, particularly in the early rounds, is nearly perfect even though they are typically choosing in the bottom half of the first round. Players like Ray Lewis, Ed Reed, Ben Grubbs and Todd Heap all were acquired in this familiar territory. As is normal, they have the 26th pick of this year.
Outside of the fact that they are an aging team, they're only a couple of areas that need to be addressed heading into the draft. Haloti Ngata is the most dominant inside defensive linemen in the league and has already been franchised. They also would like to keep unrestricted free agent defensive back Chris Carr and safety Dawan Landry.
Even with that, new defensive coordinator Chuck Pagano would probably like to shore up his secondary and find an edge pass rusher to compliment Pro Bowl linebacker Terrell Suggs.
Offensively, the Ravens' biggest need is one that has typically been a bust in Ravens' draft history. Their top four outside receivers, Derrick Mason, Anquan Boldin, T.J. Houshmandzadeh and Donte Stallworth have all been acquired outside of the draft.
Those two rare first-round busts were Travis Taylor, the 10th pick in 2000, and Mark Clayton, who was the 22nd pick in 2005. Third-rounders Yamon Figurs and Devard Darling have not faired any better. The Ravens have been among the leagues worst at generating explosive plays and need to find some.
They might also consider drafting a center to eventually replace Matt Birk or should they lose fullback LeRon McClain to free agency, they may need to address that position in later rounds.
The Ravens get a scheduling break this season with their NFC divisional foes coming out of the West but do have to face the dangerous AFC South along with games versus the Jets and on the road against the Chargers.
Rudolph is top tight end

Despite Kyle Rudolph's injury plagued 2010 season, he is still the best available tight end is this year's draft.
At the NFL Scouting Combine, he measured in at 6-foot-6 1/8 and 259 pounds but injuries limited his participation the remainder of the week.
Rudolph was a three-year starter at Notre Dame and holds the single-game receiving yards record, gaining 164 yards against Michigan. On tape, he shows soft hands with a natural ability to come down with the catch consistently. He goes up and battles for jump balls at their highest point and uses his 6-foot-6 frame to shield out defenders.
He is an excellent route runner for his size and makes sharp cuts to create separation from man-to-man coverage. Rudolph has the versatility to line up on the line of scrimmage, in the slot or even in the backfield to create mismatches.
He will need to continue to work on his inline blocking technique to stay balanced and hold the point of attack, but I do like the effort and competitive nature he brings to the blocking aspect of his game.
Overall, Rudolph is the best tight end in a fairly decent year of talent. He will give teams more of a well rounded option rather than a scheme specific tight end such as D.J. Williams or Lance Kendricks. I compare the potential and playing style of Kyle Rudolph to John Carlson or Rob Gronkowski, both of whom are the future of the tight end position.
Stocker will be solid contributor
Tennessee's Luke Stocker reminds me of another former Volunteer, Jason Witten. Witten may be a better athlete, but they have similar body types and playing styles.
Stocker isn't ever going to run by a defender, but he is an effective short yardage, move-the-chains type of receiver. He has surprisingly soft hands and is a reliable target. Similar to Witten, his routes aren't always going to be crisp with a snap in and out of the break, but he will use his body positioning to get the defender on his back and box him out for the catch.
He is a smart player who knows when he is the "hot" receiver and needs to turn quickly for the ball.
He also picks up stunts and blitz packages well in pass protection on the line of scrimmage. Stocker will make his money securing the edge and being a sixth lineman, but in turn, will be a huge factor in the play action game.
Stocker is probably the best all around tight-end in this draft, but isn't going to give you explosive plays like Kyle Rudolph. He isn't a down field threat in the passing game, but will be a consistent performer in all phases of the game. I look for him to be the second tight end selected at the NFL draft - most likely in the late second or early third round.
For more analysis, follow Billick on Twitter at @coachbillick.
---
---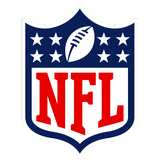 Get more from National Football League
Follow your favorites to get information about games, news and more
---