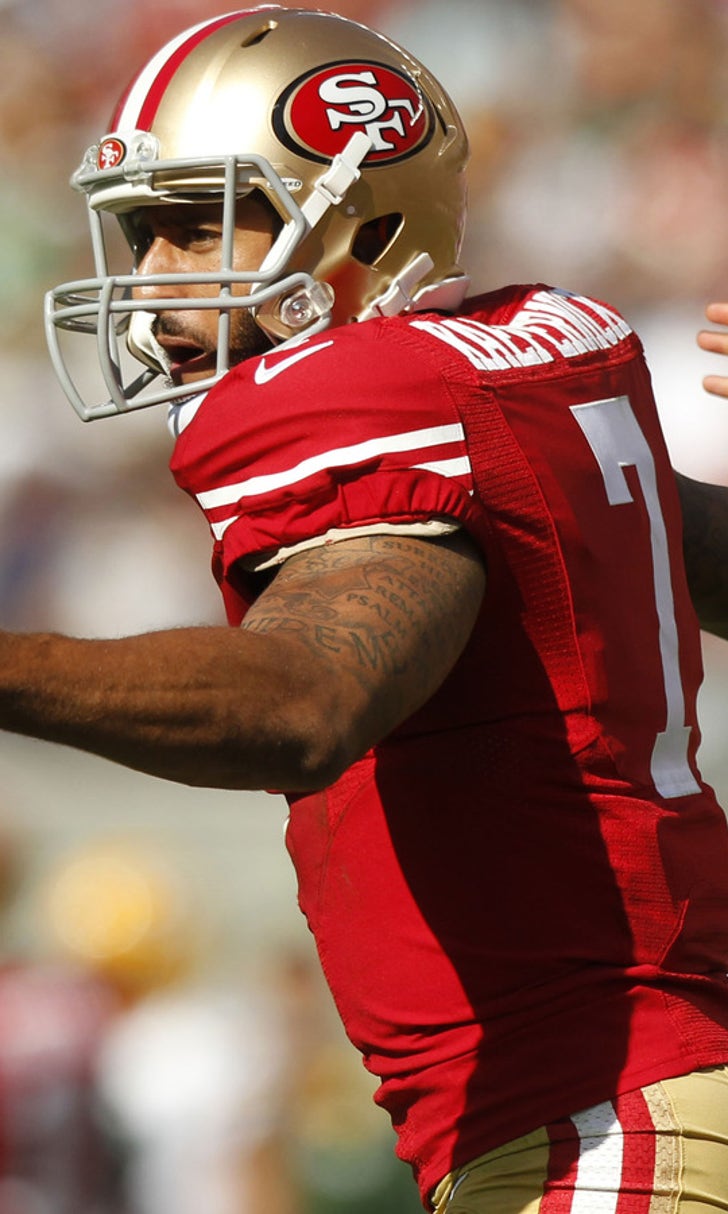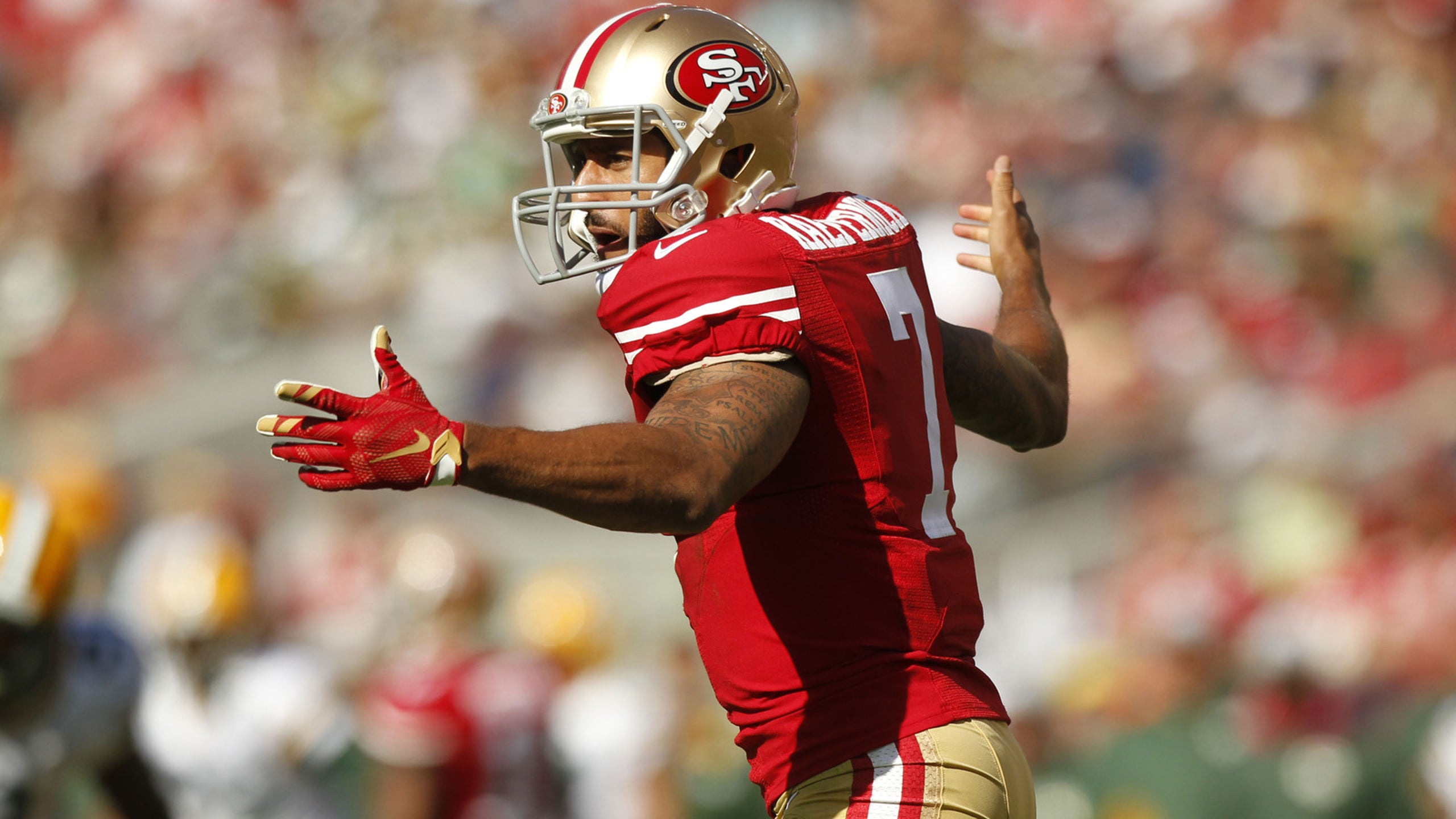 Boomer Esiason: 49ers have 'ruined' Colin Kaepernick
BY foxsports • October 9, 2015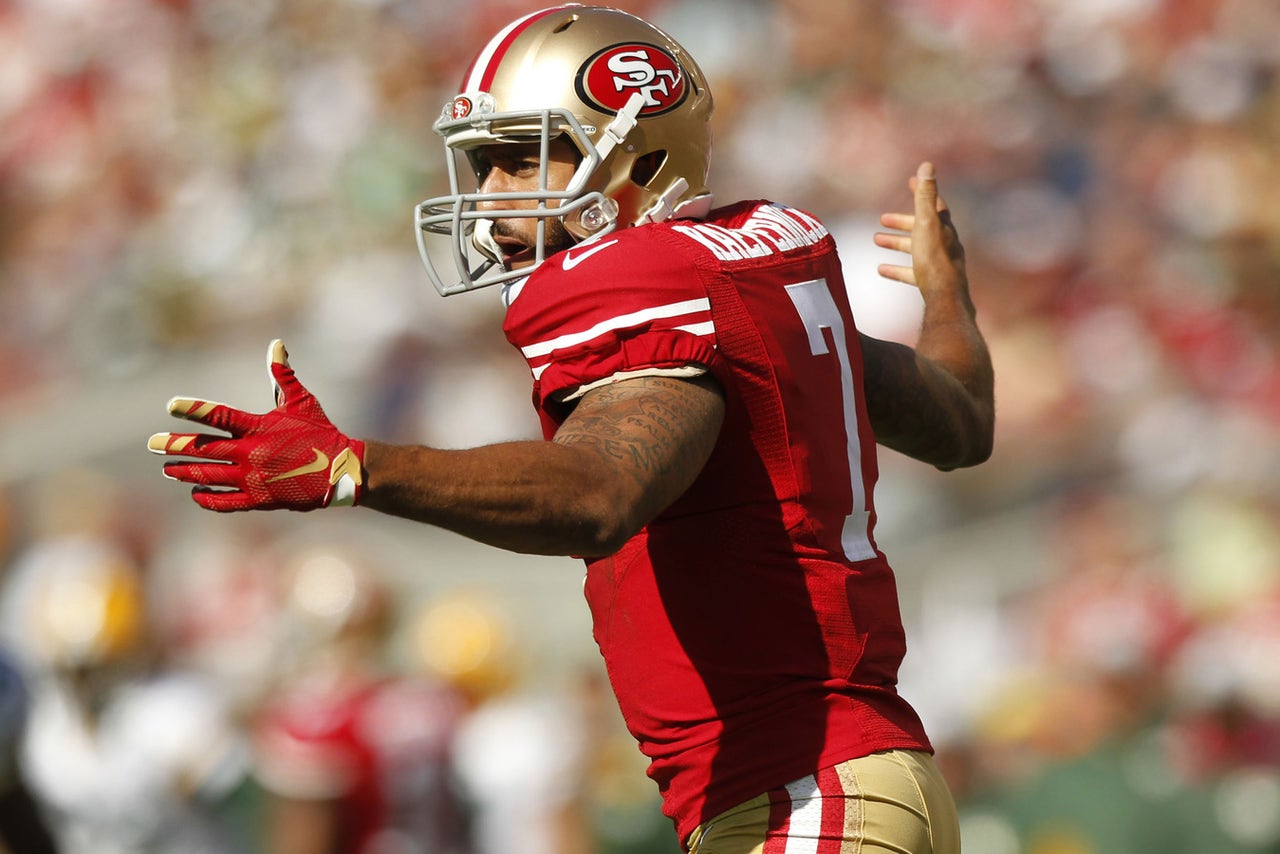 The San Francisco 49ers are limping into their Week 5 matchup with the 2-2 New York Giants on Sunday Night Football, and analyst Boomer Esiason is picking the G-Men for a simple reason.
According to Cam Inman of the Bay Area News Group, the former NFL gunslinger appeared on CBS Sports and said the 49ers have ruined starting quarterback Colin Kaepernick. Boomer directly said on CBS Sports, "I'm taking the Giants for one reason and one reason only. Colin Kaepernick is a mess. They've ruined that kid."
Kaepernick performed well in the season opener, but he was merely a complement to a strong rushing attack. When called upon to lead, however, the erratic quarterback has failed.
San Francisco has dropped three straight, including 43-18 and 47-7 beatdowns at the hands of the Pittsburgh Steelers and Arizona Cardinals, respectively. The running game wasn't working in either blowout, and Kaepernick's arm didn't pick up the slack.
Last week against the Green Bay Packers, Kaepernick's best completion -- a 53-yarder to Quinton Patton -- traveled approximately 18 inches in the air. Kaepernick was regularly short-hopping passes, which was only a continuation of an ugly trend.
Whether it's a 49ers problem or a Kaepernick issue, Esiason certainly isn't far off. Kaepernick was once an above-average quarterback, but a couple years later, he's nothing more than a borderline starter.
More from Sportsnaut:
---
---