National Football League
National Football League
Boom or Bust: Favre will outplay Romo?
Published
Jan. 13, 2010 12:00 a.m. ET

I'm fired up for this weekend.

That's a boom.

Here's the SCHEIN 9, boom or bust style...


1. The Vikings passing attack will out-perform the Cowboys passing attack.


Brett Favre played like an MVP candidate for the first three quarters of the NFL season. And Favre has some excellent weapons at his disposal. Sidney Rice is a star. Percy Harvin is a major weapon and home run hitter. Bernard Berrian is solid. Visanthe Shiancoe caught 11 touchdowns this year and is a major threat for Favre going over the middle.

But this is a bust.

The Minnesota offensive line was leaky down the stretch, evident in the Arizona and Carolina games. The Dallas defense is flat-out nasty. Mike Jenkins and Terence Newman will match up well with the Minnesota receivers. And I think the big key is pressure on Favre, forcing picks. DeMarcus Ware and Anthony Spencer were as good a tandem as any getting to the quarterback all season and they will continue to dominate Sunday.

On the flip side, Tony Romo is in a flow. Jason Garrett is doing a great job keeping opposing defenses off balance. The Vikes don't have an answer for Miles Austin. And Jason Witten should be able to go off.


2. Brad Childress is the best coach coaching this weekend.


Bust.

What a strange time in the NFL with the remaining coaches. There's no Bill Belichick. There's no Andy Reid. You can't find Jeff Fisher. There is really no star coaching power this weekend.

If I could pick one guy with some big game experience, a great play caller, a master motivator and a winner, I'm taking Ken Whisenhunt.

Norv Turner and Wade Phillips had great regular seasons but their past haunts them just a bit. Sean Payton did a remarkable job this year but Whisenhunt has more experience in these games. Rex Ryan and Jim Caldwell are rookies. John Harbaugh deserves major consideration here, considering he's won three playoff games in two years as an NFL head coach.


3. The Saints can flip on the switch.

This is a boom.

In talking to Saints general manager Mickey Loomis Wednesday on Sirius NFL Radio, Loomis told us, "I think all you would have to do is spend five minutes around Sean Payton or Gregg Williams or Drew Brees to know if we still have the confidence and know if we will be ready."

Gotcha Mickey.

And Loomis is right. I am not concerned about the Week 15 loss to Dallas. Or the ensuing awful loss to Tampa. Or even the Week 17 loss to Carolina when Brees didn't play. And Loomis isn't worried about the fact that teams that lose three straight to end the regular season don't win the Super Bowl. As he astutely pointed out, "How many of those teams have the 1 seed?"

Again, right on.

I think the Saints and Arizona are due to play a classic game that comes down to the wire. There's a chance Arizona might beat the Saints. But Payton will make sure his troops are ready.


4. The Saints defense will do a better job on Warner than Green Bay did.
I don't mean for this to be a trick question or even obvious, with Warner's mind-blowing performance last week, where he had more touchdowns than incomplete passes.

This is a boom.

Tracy Porter and Jabari Greer are healthier and ready. Darren Sharper got time to rest.

And Gregg Williams is going to apply a ton of pressure. And Will Smith can win his individual matchup up front.


5. The Ravens defense will fluster Manning like it flustered Brady.

Boy, was I impressed with the Baltimore defense. Ray Lewis and Ed Reed played like the future Hall of Famers they are against Brady. Greg Mattison's defense forced three sacks and three picks and had Tom Brady looking dazed and confused.

But this is a bust. This is the league MVP. And I think Manning, Reggie Wayne, and company can exploit mismatches in the Ravens' defensive backfield.


6. Joe Flacco will torch the Colts defense.
In theory, Flacco has some mismatches against the Indy defensive backfield. In reality, I just don't see Flacco, who isn't 100 percent physically, coming up big.

It's a bust.

Now I do anticipate that Flacco will complete more than the whopping four passes he completed against New England. But I think the big key is the pressure Dwight Freeney and Robert Mathis will get on Flacco.

Ray Rice, however, will carve up the Colts and make this an ultra-tight game.


7. The Jets will get over 150 rush yards against the Chargers.
This, my friends, is a boom.

San Diego's run defense ranks 20th in the league, with a gaping hole in the middle after Jamal Williams went down for the season. At his Wednesday press conference, Chargers coach Norv Turner did make a fair point about how his run defense has played down the stretch of the season. Turner told the news media, "Just statistically you see that over the last 10 games it's a total difference. I think we're in the middle of the pack, 11th or 14th or whatever it is. I'm not a big stat guy because each game is different. Early we were either injured or new. That's not a good combination. Those guys, I just give them a great deal of credit, the defensive line for doing what they've done."

But look at the one blemish for the Chargers. That was against Tennessee. The Jets might be the only team in pro football with a better offensive line than the Titans. Sure, Chris Johnson is something special, but if Shonn Greene can dominate a great Bengals run defense, Greene and Thomas Jones will barrel through the Chargers run defense. I'll put Jones and Greene down for at least 160 rush yards behind Nick Mangold and the best line in the NFL.


8. Mark Sanchez will throw a pick this week.
I got a ton of hate email when I wrote that Sanchez will outperform Carson Palmer. How did that work out!?

But this is a boom. Sanchez hasn't tossed a pick in three straight weeks, including in Cincy last weekend.

I don't think this turns into a pick-fest. Sanchez is past that. But I think Ron Rivera's defense forces him into one and that could be huge in a 3-point Charger win.


9. San Diego has the best special teams left in the playoffs.
This is a boom and I think it is such an underrated topic.

Think about the kicker shuffles in New Orleans, Dallas, Indy and Baltimore this year. That's half of the remaining teams left in the playoffs.

San Diego has Mr. Automatic in Nate Kaeding. Mike Scifres is the best punter not named Shane Lechler in the NFL. And Darren Sproles is a home run threat. It's a major advantage for San Diego.

I'd put Minnesota second when ranking the special teams.

You can watch Schein's absolutely hysterical weekly NFL picks, VIDEO STYLE, right here on foxsports.com


---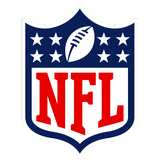 Get more from National Football League
Follow your favorites to get information about games, news and more
---