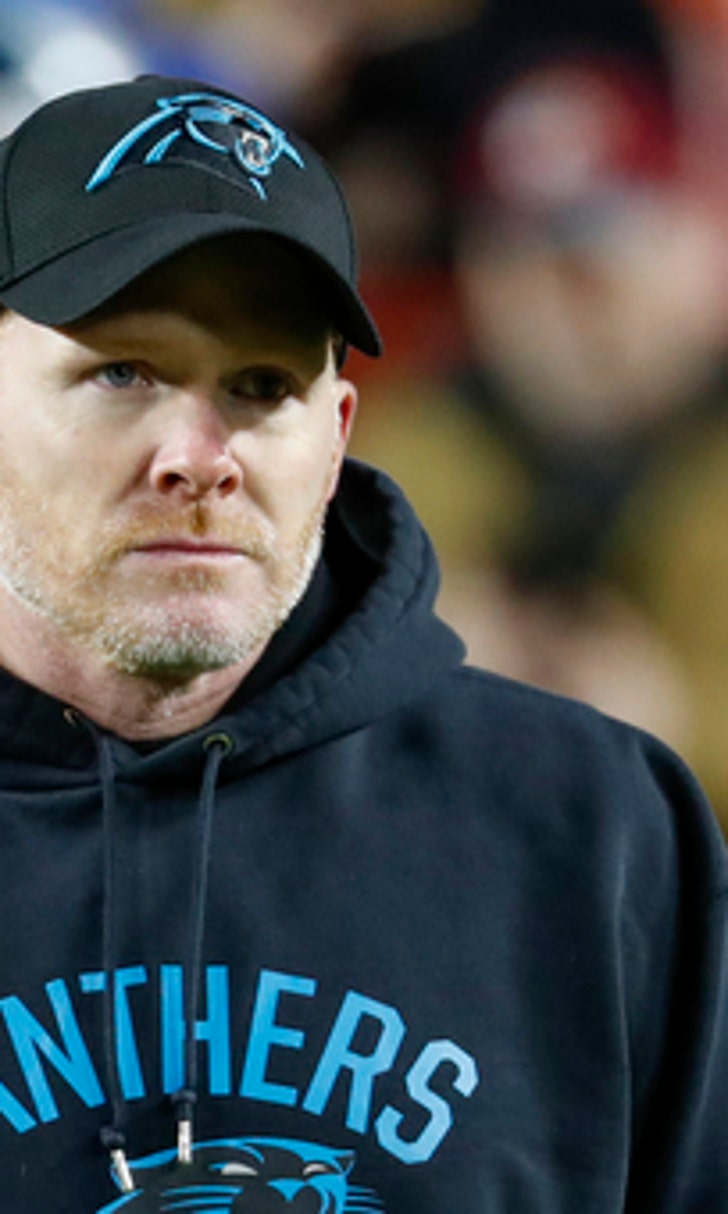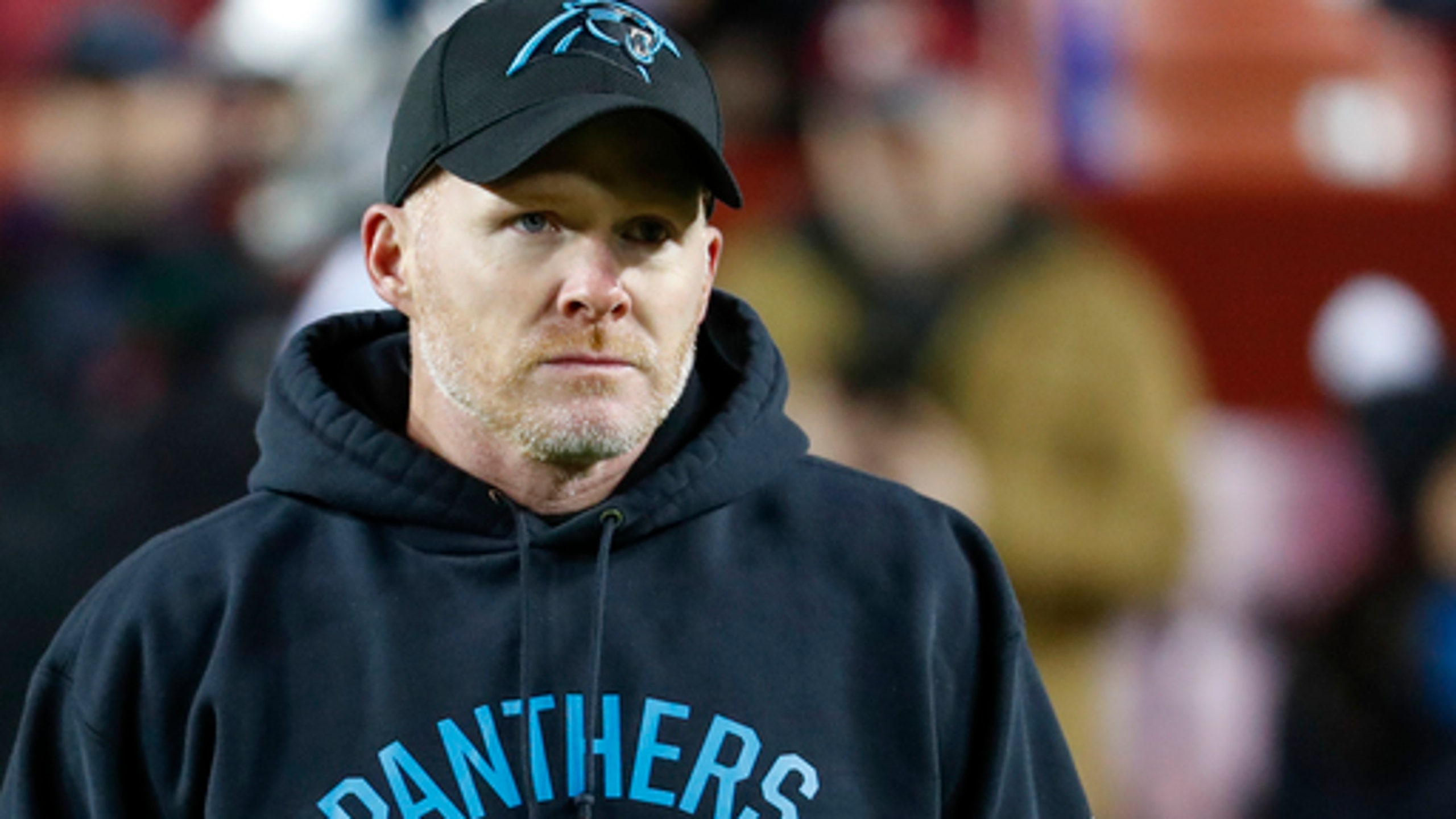 Bills hire Panthers defensive coordinator McDermott as coach
BY AP • January 11, 2017
ORCHARD PARK, N.Y. (AP) The Buffalo Bills are putting their faith in Sean McDermott to fix their under-performing defense and restore relevance to a franchise that hasn't reached the playoffs since the Music City Miracle loss in January 2000.
The Bills hired the Carolina defensive coordinator as head coach Wednesday. The deal was reached shortly after McDermott conducted his second interview with the team in eight days. The 42-year-old has no head-coaching experience and spent the past six seasons overseeing the Panthers' defense.
McDermott replaces Rex Ryan, who was fired two weeks ago for failing to deliver on his bold promises to build the Bills into a bully.
McDermott is the team's ninth head coach since the 1999 season, when Buffalo last made the playoffs under Wade Phillips. That season, the Bills finished with a 22-16 loss in an AFC wild-card playoff game at Tennessee, where Frank Wycheck's lateral to Kevin Dyson set up a 75-yard kickoff return for a touchdown in the final seconds.
The Bills have managed just two winning records since - 9-7 in both 2004 and 2014 - and extended the NFL's longest active playoff drought to 17 years following a 7-9 finish this season .
''I am very appreciative of the opportunity to become the Buffalo Bills new coach and join the rich tradition of Bills football,'' McDermott said in a statement released by the team.
He will be formally introduced during a news conference Friday.
McDermott has 18 seasons of NFL experience, spending his first 12 years with the Philadelphia Eagles. He started as a scouting coordinator for two years, then mentored under late defensive coordinator Jim Johnson. He eventually succeeded Johnson in 2009.
In college, McDermott played safety at William and Mary, where he teamed with current Steelers coach Mike Tomlin for two seasons.
McDermott was also a two-time national high school wrestling champion while growing up in southeastern Pennsylvania, something that made a big impression on Bills owner Terry Pegula.
''2x natl prep champ wrestler says it all,'' Pegula wrote in a text to The Associated Press. ''I know that isn't a quality for NFL HC, but of character & hardwork focus that says it all.''
Pegula also noted the influence former Eagles coach Andy Reid had in helping mold McDermott as a coach, and called it: ''Good stuff.''
In a statement released by the team, Pegula added: ''We believe we have hired a smart, determined and hard-working head coach who has been training for many years to achieve this goal.''
McDermott takes over a team that featured the NFL's top running attack but an underperforming defense in two seasons under Ryan.
The defense finished 19th in yards allowed two years straight, and was particularly porous against the run. Buffalo allowed 200-plus yards rushing to opposing running backs three times this season, including twice against Miami's Jay Ajayi.
Pegula grew so dissatisfied with the defensive meltdowns, he fired Ryan in the week leading up to Buffalo's final game. Ryan was replaced by offensive coordinator Anthony Lynn, who served as interim coach in a season-ending loss to the New York Jets.
Lynn, Cardinals offensive coordinator Harold Goodwin and Seahawks defensive coordinator Kris Richard also interviewed for the job.
Lynn was considered an initial front-runner to take over on a permanent basis, before the Bills began leaning toward McDermott, who was the first candidate the team interviewed.
Under McDermott, the Panthers enjoyed four straight seasons of being ranked in the NFL's top 10 in fewest yards allowed before taking a step back this season.
Carolina finished 21st in yards allowed, giving up 500-plus yards three times. The pass defense particularly suffered a drop-off following the loss of star defensive back Josh Norman, who signed with Washington in free agency. Carolina's defense was also weakened once star linebacker Luke Kuechly missed the final six games with a concussion.
The Panthers still finished sixth against the run and ranked second with 47 sacks.
In 2015, McDermott oversaw a unit that forced an NFL-leading 39 takeaways and ranked second in yards allowed. The Panthers team went 15-1 and lost to Denver in the Super Bowl.
McDermott's hiring means Buffalo will revert to a four-lineman, three-linebacker defensive system after playing under Ryan's 3-4 scheme.
McDermott inherits a unit that is not bereft of young talent.
In April, Buffalo used its top three draft picks on defensive players, including the first two on linebackers Shaq Lawson and Reggie Ragland. Lawson missed the first six weeks of the season recovering from shoulder surgery, while Ragland sustained a season-ending knee injury during training camp.
It's uncertain whom McDermott will hire to oversee Buffalo's offense.
Another major question is McDermott's plans for quarterback Tyrod Taylor .
The Bills restructured the quarterback's contract in August, giving him a five-year extension while retaining the right to opt out of the deal by March.
The Bills also face a potentially significant roster overhaul with 24 players eligible to become free agents this offseason. The group includes cornerback Stephon Gilmore, linebackers Lorenzo Alexander and Zach Brown, and receiver Robert Woods.
---
For more NFL coverage: www.pro32.ap.org and http://twitter.com/AP-NFL
---
---