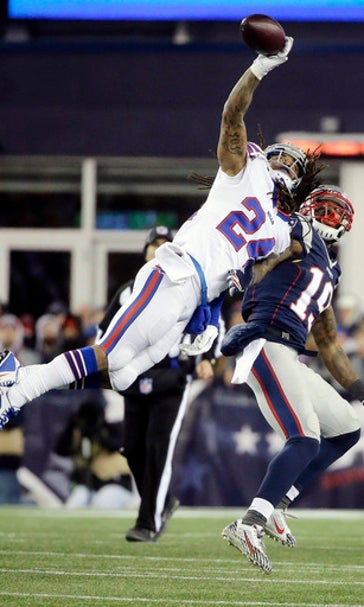 Bills Gilmore out to prove he's among NFL's best cornerbacks
BY foxsports • August 30, 2016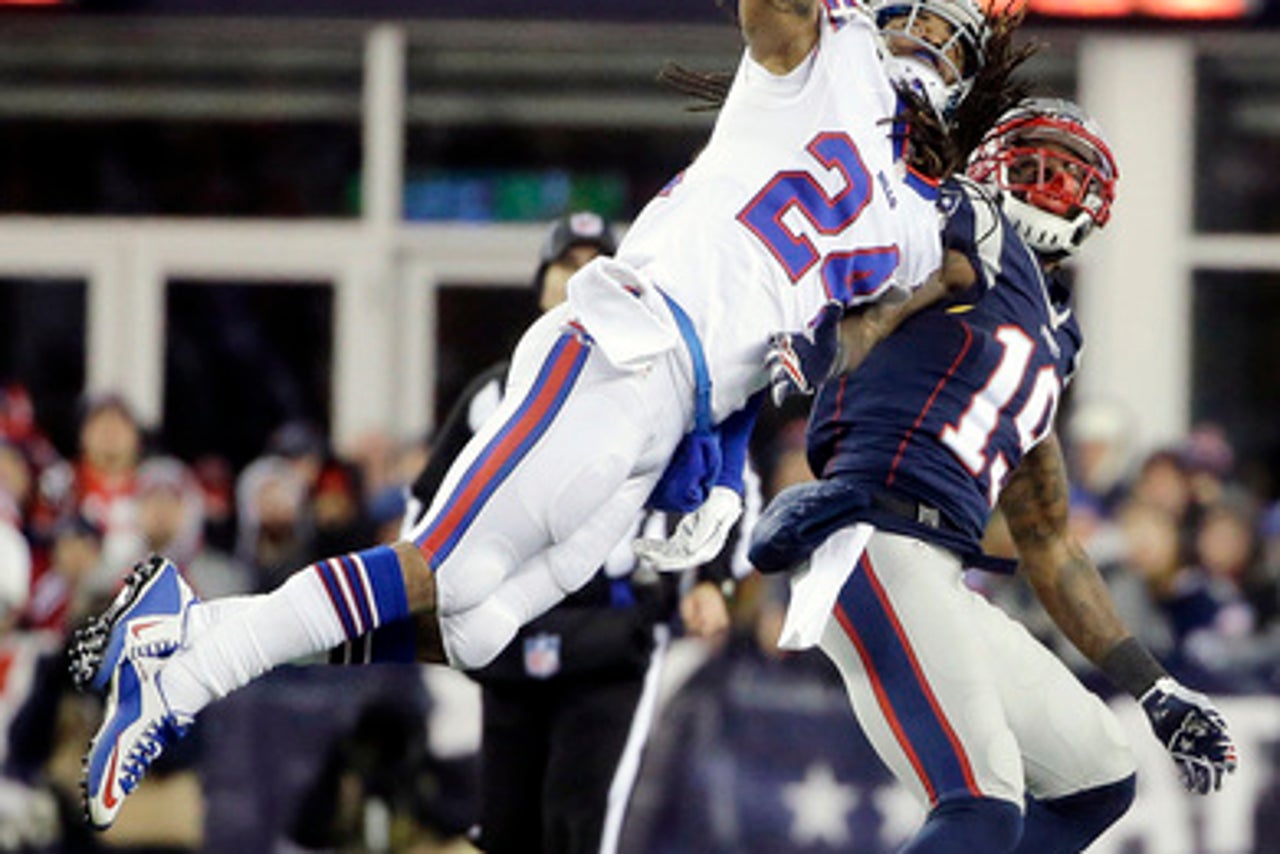 ORCHARD PARK, N.Y. (AP) Stephon Gilmore remembers one of the last times he was ever pushed around on the football field.
Growing up in South Carolina, the Buffalo Bills cornerback was in the 10th grade when he and the rest of the South Pointe high school defense was essentially bowled over by an opponent's run-heavy, wing-T offense. A few days later, the self-described ''scrawny'' kid approached coach Bobby Carroll, asking for the keys to the weight room so he could start working out on Sundays.
''After that,'' Gilmore said, ''it was history.''
Gilmore went on to help South Pointe go 15-0 and win a state title, earned South Carolina's ''Mr. Football'' honors, and was a three-year starter at the University of South Carolina. Then, following his junior year, he was selected by Buffalo with the No. 10 pick of the 2012 draft.
Entering his fifth season in Buffalo, Gilmore is making the assertion he deserves being considered among the NFL's elite cornerbacks.
It's a bold answer Gilmore provided whenever the question of whether he belongs in that class came up this offseason.
''I know I am,'' he said upon reporting to training camp.
And he didn't shy away from it during an interview with The Associated Press a few weeks later.
''Yeah, I've said it. But like I've said, I feel like I am the best,'' Gilmore said. ''But I'm not going to say it every day or tweet it out or anything like that. I'm just going to go about my business and show you on the field.''
Gilmore has plenty of motivation to prove himself. He's making a little over $11 million after the Bills picked up the option on the fifth and final year of his contract.
Though the Bills would like to re-sign Gilmore, and the player is open to staying in Buffalo, there has been little progress in negotiations since general manager Doug Whaley said the lines of communications were open last month.
Gilmore prefers a deal to be reached before the Bills open their season at Baltimore on Sept. 11. If all else fails, the Bills hold the option to retain Gilmore's rights next season by designating him as their franchise player.
''If it gets done, it gets done,'' Gilmore said. ''I mean, I don't know the possibility. I just know what I'm worth.''
Gilmore has been a starter since his rookie season in 2012. In 53 games, he has nine interceptions and been credited with 50 pass breakups, including a career-best 18 last season.
Coach Rex Ryan notes the only thing missing from completing Gilmore's resume is creating more turnovers. That doesn't take away how good Gilmore is in Ryan's eyes.
''I think his game has improved to where he's at his very best right now,'' Ryan said. ''He's a complete player regardless of what you play, zone, man, he can do everything. But yeah, I'd love for him to have more interceptions this year.''
Gilmore stands out because of the combination of speed and strength he packs in his 6-foot-1, 190-pound frame.
He has the burst to run step for step with the NFL's fastest receivers, and Gilmore can also be physical off the line of scrimmage. That was evident last season, when Gilmore put a blanket over Odell Beckham Jr., limiting the New York Giants star to catch just five of 12 passes directed his way for 38 yards.
During training camp, Gilmore showed no signs of the torn pectoral muscle that sidelined him for the final four games of last season. He had interceptions on each of the first two days of camp.
He also showed his nimbleness. Shadowing receiver Greg Little on an inside move, Gilmore then stopped and burst into the backfield to make what have been a tackle for a loss on a swing pass to tight end Charles Clay.
''Effortless,'' veteran safety Corey Graham said, recalling the play. ''The sky's the limit for him. He really, really has the potential to be the best in the league.''
Carroll saw the potential long before Gilmore asked him for the keys to the high school weight room.
''I saw these kids playing in the eighth grade,'' said Carroll, who was a defensive coordinator at another school at the time. ''I saw him playing, and I said `Oh, my gosh, where are those kids going to school?' And they said, they're going to that new school, South Pointe.''
Carroll started to laugh when recalling his answer: ''I said, `Well, that's where I'm going.'''
---
AP NFL website: www.pro32.ap.org and www.twitter.com/AP-NFL
---
---