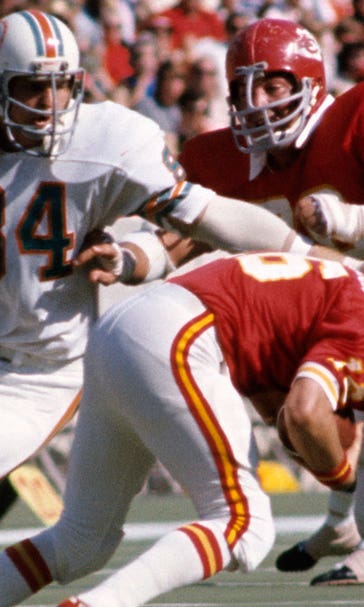 Bill Stanfill, leader of Dolphins' legendary 'No-Name Defense,' dies at 69
November 11, 2016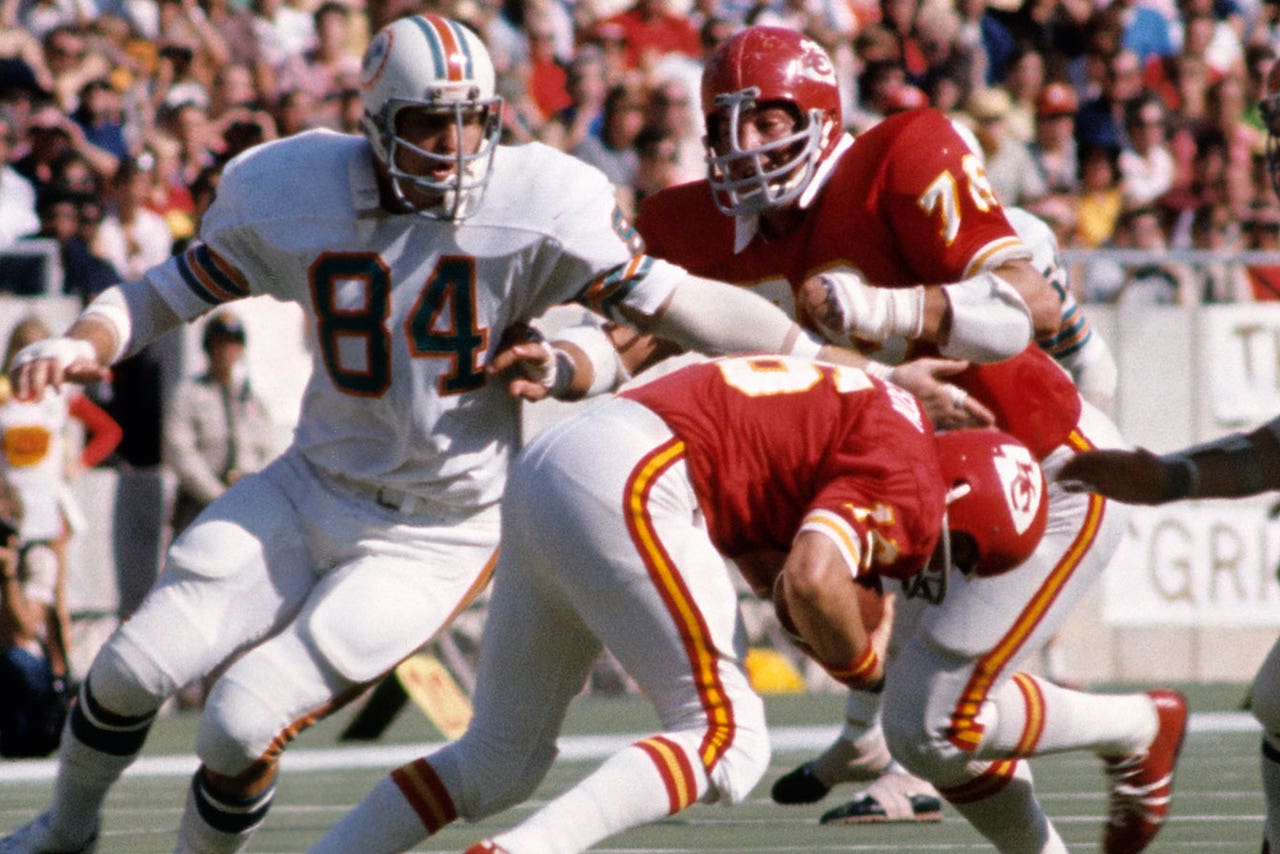 Bill Stanfill, the leader of the "No-Name Defense" on the 1972 Miami Dolphins team that went undefeated died on Thursday in Albany. He was 69.
Stanfill, an All-American defensive tackle at Georgia and winner of the Outland Trophy, was a four-time Pro Bowler in an eight-year career with Miami. He anchored the Dolphins defense along with Nick Buoniconti, winning back-to-back Super Bowls in 1972 and '73.
He was inducted into the College Football Hall of Fame along with coach Vince Dooley in 1998.
"Bill was probably the greatest athlete as a lineman I ever coached," Dooley told The Associated Press. "He could have been a great tight end as well. Against the triple option, he was the only player that could take the quarterback, the dive back, and the pitch man. Bill was a great person, great warrior, and a great Bulldog."
Stanfill once described how growing up on a farm made him fit for football:
Stanfill's health suffered after his football career and he was featured in a 2001 Sports Illustrated article that detailed the myriad physical problems he endured. He was forced to use a walker after hip-replacement surgery and still felt the effects of a near-fatal injury from a 1975 preseason game. He banged heads with a teammate and nearly severed his spinal cord.
He was hospitalized after a bad fall earlier this year and suffered complications during treatment. He died in hospice care in Albany, Ga.
"Just wish I'd made some of the money they're making today," he told SI. "It would make this a lot easier to live with."
The Associated Press contributed to this report.
---
---