National Football League
National Football League
Biletnikoff helps build fitting tribute to slain daughter
Published
Jul. 24, 2015 6:44 p.m. ET

LOOMIS, Calif. (AP) - Fred Biletnikoff beamed as the girls from the substance abuse home named for his slain daughter spoke of how Tracey's Place of Hope has helped them.
Sixteen years ago, Biletnikoff's 20-year-old daughter Tracey had cleaned herself up from drug dependence and was helping teens recover when she was killed by an addict she was trying to kick back into rehab.
The NFL Hall of Fame wide receiver turned his grief into helping build a tribute to Tracey that will help other teenage girls shake their drug habits and get a needed second chance.
After years of fundraising and planning, the Biletnikoff Foundation held a groundbreaking Thursday on the renovated Tracey's Place. The home was modernized and expanded to accommodate six girls at once who are battling addiction, domestic violence and sexual abuse. Counselors help them recover and prepare for the outside world.
''Our mission has always been to keep her spirit going,'' Biletnikoff said. ''You can feel her spirit in that house. It's inspiring to see these girls take the steps to get their life back.''
That pride Biletnikoff feels carries over to the self-esteem of the girls ages 14 to 18 whom the courts send to the home from the deep end of the foster system.
''When I talk to Fred, he just cares,'' said Melissa, an 18-year-old former addict who will graduate from the program in a few months. ''For me, it was like `Why would you care about me? You don't know me.' But he's been through that pain. We can see how much he cares for us from the things he's done for us.''
This latest project started more than two years ago when the Biletnikoffs teamed with Koinonia Homes for teens. Administrator Bill Ryland was looking to renovate a home in Loomis but had no money and the Biletnikoffs wanted to build a tribute to Tracey.
The relationship worked out and the Biletnikoffs raised about $500,000 from an annual golf tournament, crab feed and donations such as $50,000 from Raiders owner Mark Davis.
Ryland mostly knew Biletnikoff as the Super Bowl MVP for the rough-and-tumble Raiders of the 1970s but saw a new side of the former star receiver. Ryland said the Biletnikoffs have rallied the community around the project through name recognition and tireless work that has led many companies to donate the work on the renovation.
''It's not just his name recognition. He's also just a really sweet man,'' Ryland said. ''It was not what I was expecting when I met a retired NFL player. People love being around him. What he does for our girls is phenomenal. He is the epitome of a grandfather figure.''
Biletnikoff's daughter had been hooked on crystal meth and other drugs but was able to kick the habit to become a treatment counselor helping out the same kinds of girls who now live in the home named after her.
In that role, she met an addict named Mohammed Haroon Ali at a San Mateo drug rehabilitation center. Ali relapsed and the two got into an argument as Tracey tried to get him back into rehab. He eventually strangled her to death on Feb. 15, 1999 and is serving a 55-year prison sentence for first-degree murder.
Fred and Angela, Tracey's stepmother, created the Biletnikoff Foundation to pursue Tracey's dream of helping teens in need like herself.
''Once we got the foundation started and sat down and realized what we were really supposed to do, it became a lot easier and eased the pain quite a bit,'' Biletnikoff said. ''Not absolutely, but quite a bit. It gave us another direction to get our life back on track and really go forward with the fact that we could help out young girls get their life back together.''
Each successful graduate of the program reminds the Biletnikoffs of how Tracey overcame her addiction to become the engaging, fun-loving, smiling woman they loved so much.
''We saw the miracle happen with Tracey when she went through recovery herself,'' Angela Biletnikoff said. ''To see the transformation in these girls is really a small miracle when it happens. It's really quite fulfilling. It just brings us back to the reason why we started the foundation.''
With those issues so dear to Biletnikoff, he said it hurts each time he reads about an NFL player accused of beating up or assaulting a woman.
''You wonder what these guys are thinking,'' he said. ''They just don't know how to go forward. I'm happy the NFL has really taken steps to get these guys straightened out and get them more knowledgeable about what they're doing growing up. They just have to realize that they're hurting a lot of people.''
There have been plenty of success stories with Koinonia Homes. Krystal Dennis checked in 15 years ago as a troubled teen who turned to drugs and alcohol to cover up the problems she had in a family that sexually abused and neglected her. She made it through the program, graduated from UC Berkeley and is now a successful IT specialist for Kaiser Permanente.
''They taught me I didn't have to live the life I grew up in,'' she said. ''I didn't have to be what my parents were. I could be a leader and make a difference. I could be anybody and do anything. They believed in me.''
---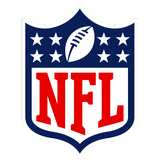 Get more from National Football League
Follow your favorites to get information about games, news and more
---