National Football League
National Football League
Big year for Ivy League in draft with 3 prospects
Published
Apr. 24, 2013 11:25 p.m. ET

The Ivy League is a rich breeding ground for doctors, lawyers and economists.
Football players, not so much.
The universities that educated more than a dozen U.S. presidents have produced just seven players who were drafted by the NFL in the past 10 years. And only one of them was picked earlier than the sixth round.
''If you go to the Ivy League, that's not your most important issue,'' agent Joe Linta said. ''If it were, you'd be going somewhere else.''
But the current crop of potential draftees from the conference is the best in years. Fullback-tight end Kyle Juszczyk of Harvard could go as high as the third round in the three-day draft starting Thursday night. Defensive end Mike Catapano of Princeton and offensive linemen J.C. Tretter of Cornell are projected as late-round selections.
Not bad for a league that had just three players drafted in the past six years.
''Almost every team I talked to, one of the first things they mentioned is what an up year it was for Ivy League players,'' said Juszczyk, who is represented by Linta. ''They all mention Mike and J.C. as well. It's really cool to have the talent recognized in our league.''
More Ivy Leaguers may be on NFL teams' draft boards, but that doesn't make them household names - even among pro personnel people.
''There's a good defensive end at Princeton. His name escapes me. And a fullback whose name I can't pronounce at Harvard,'' Detroit Lions general manager Martin Mayhew said. ''So there are some really good players coming out of the Ivy League. You have to look everywhere.''
The comprehensive scouting systems of NFL teams find talented players regardless of their schools.
It may be more of a coincidence than a trend that this is one of the better years for Ivy talent. Even some coaches in the conference aren't prepared to say the league will become a steady pipeline of draftable players.
''I'm not sure,'' Harvard coach Tim Murphy said. ''I think you need to do a great job of your evaluation of personnel coming out of high school to be a program that might be able to develop kids to the next level.''
But Ivy Leaguers must overcome different hurdles than players at other schools.
They haven't proven themselves against top competition. And, Princeton coach Bob Surace said, they must show they really want to play a game where injury is a constant threat rather than sit in an office wearing a suit and tie and earning a big salary.
''I majored in economics,'' Juszczyk said, ''but by the time I had declared my major, I knew that I wanted to be a professional football player and put all my focus into that.''
Before going to Princeton in 2010, Surace was on the Cincinnati Bengals coaching staff for eight years. He worked out players before the draft, including Jeff Hatch from Pennsylvania and Kevin Boothe from Cornell. Both offensive linemen were drafted - Hatch by the New York Giants in the third round in 2002 and Boothe by the Oakland Raiders in the sixth round in 2006. Last season, Boothe started all 16 games for the Giants.
''I'm sure when pro scouts are looking at a school like Princeton, they're saying, `When it's the middle of training camp and he's tired, is he going to tap out and say `I can go get a million-dollar job on Wall Street. I don't need this,' '' Surace said. ''Or is he going to say, `I just absolutely love being part of this team and I'm going to commit myself to winning a Super Bowl.' ''
That's what Matt Birk, Harvard `98, did.
He was drafted in the sixth round by Minnesota, signed as a free agent with Baltimore in 2009 and won the Super Bowl last season with the Ravens. Then, at age 36, he retired after a career that included six Pro Bowls at center.
Birk was playing high school football in St. Paul, Minn., when he became part of Murphy's first recruiting class.
''What I tell kids is, `if you come to Harvard, you're going to have a great overall collegiate experience. You'll get a world-class education. You'll have a great social experience,''' said Murphy, the Crimson coach for the past 19 seasons. ''If you're fortunate enough to get to the NFL, that's something we can't count on.''
At least they're getting noticed.
''Teams are spending more resources trying to find these diamonds in the rough,'' Ravens assistant general manager Eric DeCosta said. ''Our scouts do a good job of finding these guys.''
But, Surace said, ''I think sometimes scouts come in thinking the guys are going to be sitting around with glasses on, legs crossed, and with books, but I think they see when the kids are on the field that these guys are football players.''
Pro teams look beyond the stigma of playing in the Ivy League.
''You try to look at each guy individually,'' Cleveland chief executive officer Joe Banner said. ''You try not to label him a small school guy or a big school guy. You really try to be objective.''
Juszczyk visited 12 NFL teams and his versatility as a fullback, tight end and H-back, is an attraction. He's considered by some to be the top fullback in the draft after a strong showing during Senior Bowl week.
''I really didn't know what to expect just because I had never really been around that level of talent, but I was confident in what I could do there,'' he said. ''I knew from the first hit on the first day of practice that I belonged there.''
Catapano developed improved pass rushing moves as a senior and would be the first Princeton player drafted in 12 years. Tretter missed the Senior Bowl after breaking his nose but would be the second Cornell player drafted in 16 years.
''A lot of coaches I've talked to in the Ivy League have talked about how proud they are of how many kids they got that had BCS offers who spurned the BCS to go to the Ivy League,'' Linta said. ''You're probably getting more of that now than you ever had.''
Some current NFL players have carved out productive careers after playing in the Ivy League - quarterback Ryan Fitzpatrick from Harvard, drafted by St. Louis in 2005 in the seventh round, Boothe in 2006, and Zak DeOssie of Brown, the Giants long snapper who they drafted in the fourth round in 2007.
Only two Ivy players were drafted in the past five years, and both - defensive tackle David Howard from Brown by Tennessee in 2010 and fullback Shane Bannon from Yale by Kansas City in 2011 - went in the seventh and final round.
But this year, the league known more for academics than athletics likely will have one of its best draft showings.
''The NFL doesn't care where you go to school,'' Murphy said. ''If you're good enough, they're going to find you.''
---
AP sports writers David Ginsburg in Baltimore, Larry Lage in Detroit and Tom Withers in Cleveland contributed to this report.
---
Online: http://pro32.ap.org and http://twitter.com/AP-NFL
---
---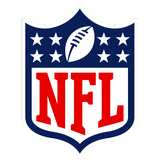 Get more from National Football League
Follow your favorites to get information about games, news and more
---