National Football League
National Football League
Bengals fans not feelin' Katy Perry
Published
Sep. 20, 2013 1:00 a.m. ET

You can play your AC/DC, your Nickelback, your P.O.D., your Papa Roach . . . you can play some really terrible music at NFL stadiums and nobody will say a word.
But Katy Perry? Nuh uh.
The Cincinnati Bengals found out that the hard way, when they played the bubblegum pop star's song, "Roar," before, during and after Monday's win over the Pittsburgh Steelers in Paul Brown Stadium. It was the song to which the Bengals entered the field.
If you're not familiar with it, behold:
Fans erupted, but not in the good way.
Katy Perry: Hotter than that Axl Rose girl. RT @MrRedlegs11: I like a few Katy Perry songs, but this Bengals Roar thing is very wrong.

— Possibly Mike Brown (@MikeBrownGM) September 17, 2013
Original reports didn't have any numerical estimation on how many complaints the Bengals received, but clearly it was enough to rattle the team into action.
"I think some fans proved that there's an expectation that when the team takes the field, there should be more of a hard-rock, classic-rock song and I know that's what we're going to do this game," Jeff Berding, the Bengals' director of sales and public affairs, told The Wall Street Journal. "Katy Perry is not going to be the last song you hear before the team takes the field."
Even the shallowest investigative efforts would have revealed NFL fans would not respond positively to Katy Perry as pregame intro music. But you can't blame the Bengals for wanting to try something new. How many times are you supposed to play "Welcome to the Jungle" (1987), "Thunderstruck" (1981) or even "99 Problems" (2004) before it's OK to move on? Granted, nobody is expecting to have their musical palate tickled at an NFL game any more than they're expecting fine cuisine on the concourses, but you'd be hard pressed to find a more musically stale environment than an NFL game. At least the college pep bands will experiment a little.
Three years ago, the Bengals started mixing in more country music and didn't run into any strong objections, although, say, "Beer for My Horses" probably would have been a failed choice as intro music, too.
The Bengals aren't going so far as to say they're eliminating Perry from the gameday experience, but here's betting Bengals fans respond better to Perry's visual artistry than her musical offerings.
---
---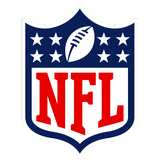 Get more from National Football League
Follow your favorites to get information about games, news and more
---