National Football League
National Football League
Bengals CB Leon Hall back for start of camp
Published
Jul. 27, 2012 11:11 p.m. ET

Cornerback Leon Hall slipped past the receiver and closed in on running back BenJarvus Green-Ellis, lowering his shoulder slightly as he approached.
He pulled up at the last moment - it was a non-contact drill - but was right where he wanted to be in one of the first workouts of training camp. Fully healed from a significant injury, Hall is ready to resume his role at the Cincinnati Bengals' best cornerback.
Hall reclaimed his spot on the starting defense for the first practice of camp on Friday, a very encouraging sign for a team that really needs him. He had no problem with his left Achilles tendon, which he tore last Nov. 13.
''I felt rusty for sure, but the Achilles felt fine,'' he said, heading off the grass practice field. ''I was able to move and cut and break, but my technique needs work.''
Cornerback is one of the focal points during training camp, which is being staged at the Bengals' facility for the first time. The first practice was a good gauge of how much they can expect out of Hall.
''I've been pretty much cleared to do everything,'' Hall said. ''We're still going to kind of monitor how many (plays) I get in a row, but it will be easier now that there is only one practice a day. It's now me practicing as much as I can. I'm pretty much full-go.''
The Bengals missed Hall last season, when they made the playoffs as a wild card but lost a first-round playoff game at Houston. They went 3-6 after Hall was injured, including the 31-10 loss to the Texans that ended their season.
''Leon is one of the best competitors I've ever had, that I've ever coached,'' defensive coordinator Mike Zimmer said. ''He's a great competitor. He's a tough guy. He's smart. He wants to go out and challenge people all the time.
''His mentality helps a lot of the younger guys. I know that a lot of the other guys, when he's out there they feel like `Hey, this guy's got him. We don't have to worry about him.'''
While Hall ran around the field, top draft pick Dre Kirkpatrick rode a stationary bike or watched from the sideline, two orange gloves dangling from his waist. The cornerback from Alabama hurt his left knee while working out apart from the team and isn't ready to practice.
Kirkpatrick, the 17th overall pick, had hoped to compete for the other starting cornerback job. Instead, his training camp will be spent getting healthy.
Kirkpatrick acceded to coach Marvin Lewis' demands that he not talk about the injury or his recovery in any detail. He denied a report that he has a broken bone.
''It was a bump and a bruise, it wasn't no bone break,'' he said.
He walked around the practice field with a slight limp, wearing a support wrap around the knee. Kirkpatrick declined to wear a brace for the workouts.
''They think I'm hurt,'' he said. ''I ain't hurt. I'm an iron man.''
The Bengals decided to hold their training camp at Paul Brown Stadium and adjacent practice fields for the first time this year because of the slimmed-down workout schedule under the new collective bargaining agreement.
The team will allow up to 1,600 fans at the practice fields, where bleachers have been set up at one end. Team spokesman Jeff Berding said ''a little over'' 1,500 people attended the first workout, some of them showing up as early as 5:30 a.m. to make sure they reserved a spot.
''It's certainly what we hoped for,'' Berding said. ''Frankly, we didn't know what to expect.''
Notes: K Mike Nugent, DT Pat Sims, CB Nate Clements and WR Jordan Shipley are being held out of practice while they recover from injuries. Shipley had reconstructive knee surgery last season. Nugent has a sore hamstring. ... LB Brandon Joiner was placed on a reserve list. The Bengals signed him out of Arkansas State as an undrafted free agent knowing he would be going to prison in Texas over a robbery that led to his indictment in 2008. He can petition the NFL for reinstatement when he's released from prison.
---
---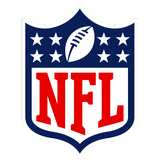 Get more from National Football League
Follow your favorites to get information about games, news and more
---