National Football League
National Football League
Bell delivers as Steelers diversify offense
Published
Oct. 21, 2013 5:57 p.m. ET

Nearing the midpoint of his first NFL season, Le'Veon Bell insists the game is starting to slow down.
At times, it almost looks like it has come to a complete stop. And that's not necessarily a bad thing for the Pittsburgh Steelers rookie running back.
Head up as he tip-toes toward the line of scrimmage, hands on the back of his offensive linemen as he picks the best route through the defense, Bell looks like a player who has all the time in the world to get where he's going.
Maybe it's because the destination is always the same: forward.
Bell picked his way for a season-high 93 yards on 19 carries in Sunday's 19-16 win over Baltimore, a victory that gave Pittsburgh (2-4) momentum for the first time in 2013.
Asked to grade his performance, Bell shrugged his shoulders and said ''C-minus.''
His teammates were far more rewarding after Pittsburgh's best rushing day in nearly a year. The Steelers piled up 141 yards on the ground, their highest total since a win on the road against the New York Giants last November, a triumph that marked the high-water mark of an otherwise dismal 8-8 season.
Following the franchise's worst start in 45 years, getting to .500 appeared to be a moot point. Funny how consecutive wins have a way of turning that around.
''Even though we're 2-4, we've still got to take it one game at a time,'' Bell said. ''We can't win four games in one week.''
Perhaps, though not all victories are created equal. With the competitive portion of their season on the line against the defending Super Bowl champions, Bell and the Steelers turned back the clock.
The NFL's 31st-ranked rushing offense pushed the Ravens around for the better part of four quarters. Even Roethlisberger got in on it, dashing 19 yards to set up one of Shaun Suisham's four field goals. Backups Felix Jones and Jonathan Dwyer were also effective while spelling Bell, though the rookie is leaving little doubt about where the team's future lay.
Drafted in the second round due in part to his versatility, Bell continues to grow by the week. He lined up in the wildcat formation a handful of times with Roethlisberger split out at wide receiver, with the quarterback pinching down to block on one play.
''He wanted me to go outside,'' Bell said, ''I was like, `I don't know Ben.'''
While Roethlisberger joked maybe he wanted a chance to go deep, he understands his best vantage point is well behind the line of scrimmage watching Bell do his thing. Roethlisberger got an eyeful and then some against the Ravens while gaining an appreciation for Bell's almost elegant approach to his job.
''Sometimes when I hand it off, and I carry out my fake, I turn around, it's almost like he is standing still in the hole,'' Roethlisberger said. ''I think to myself, `Gosh, he's going to get killed.' But he has that patience. It's not because he doesn't know what he's doing or where he is going.''
While most 21-year-olds are in a hurry, Bell is not. He understood the game plan was to push his way through the middle of Baltimore's defense. Rather than bounce outside looking for the big play, he tucked himself behind a shuffled line and kept finding four yards here, five yards there.
By grinding away, Bell helped put the Steelers in manageable third-down situations. Pittsburgh converted 7 of 12 third downs in all, allowing the Steelers to hold onto the ball and control a game in which they never trailed.
''We wanted to run at those guys and wear those guys down,'' Bell said. ''All those runs went from four yards to eight yards, that's what we want.''
Pittsburgh did it despite losing right tackle Marcus Gilbert to a quadriceps injury in the first quarter, forcing little used veteran Guy Whimper onto the field. Whimper held his own against Baltimore linebacker Elvis Dumervil on a day Roethlisberger was able to complete 17 of 23 passes, including a 3-yard shovel pass to Heath Miller than went for Pittsburgh's only touchdown. The play was one the Steelers used frequently with former wide receiver Hines Ward.
Miller doesn't have Ward's elusiveness, but it'll do in a pinch.
''As a quarterback you love those short, easy passes and let Heath do all the work,'' Roethlisberger said.
Pittsburgh wasn't dynamic, necessarily, but it didn't have to be. A winless September put the Steelers in the kind of hole the franchise hadn't seen in decades. Plenty of work remains, though things don't look nearly as bleak as they did when October began.
''We're still hungry,'' wide receiver Antonio Brown said. ''There's still a lot of football to be played. We're still trying to get back in the running.''
---
AP NFL website: www.pro32.ap.org
---
Follow Will Graves at www.twitter.com/WillGravesAP
---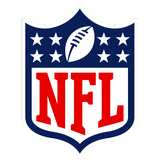 Get more from National Football League
Follow your favorites to get information about games, news and more
---