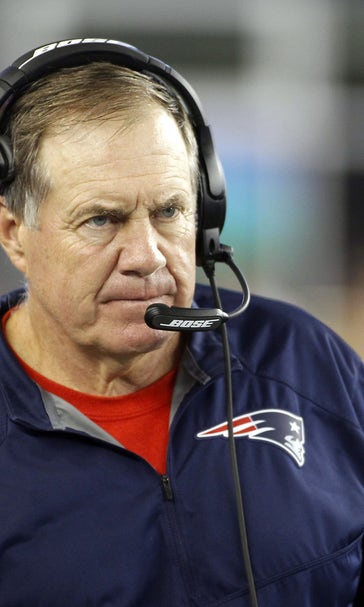 Belichick mum on Jets' suspicion locker room was bugged
November 1, 2015

FOXBOROUGH, Mass. -- Patriots coach Bill Belichick says he's not commenting on reports that the New York Jets had their locker room swept for listening devices when they visited New England.
The Boston Herald reported this week that the Jets asked the NFL to sweep the visiting locker room for bugs before their Oct. 25 game at Gillette Stadium. The paper also reported that three Patriots employees were interrogated before the game.
Asked about the reports on a conference call on Sunday, Belichick deferred questions to the league, saying, "We don't have anything to do with any of those things."
Patriots opponents have been suspicious of the team's tactics ever since it was caught illegally videotaping opponents' coaches in the 2007 "Spygate" scandal. The suspicions have increased after an NFL report found that New England provided improperly inflated footballs for the AFC championship game in January. 
---
---