National Football League
National Football League
Bears WR Williams eager to make good impression
Published
Sep. 8, 2011 11:00 p.m. ET

Roy Williams understands he's under scrutiny, that the doubts will linger until he shows he can still produce.
The spotlight's on.
The Chicago Bears open the season at home against the Atlanta Falcons on Sunday, and if Williams is going to win over his doubters, now is the time.
There are plenty of questions surrounding the former Pro Bowl receiver after a disappointing run in Dallas, like whether he can get open or hang onto the ball, and he did little in the preseason to ease those doubts.
''I totally understand that,'' Williams said. ''I know I played on quote, unquote, America's team and everybody watched it and watched what happened down there. And I know it's not a clean slate here until Week 1 is over and then we'll see what happens. So I understand where fans are coming from.''
The Bears signed Williams to a one-year deal after he got released by Dallas, hoping he will perform more like the player who made the Pro Bowl for Detroit with 1,310 yards receiving in 2006. Mike Martz was his offensive coordinator then and he's got the same job with the Bears now.
If Williams excels, the move could pay big dividends. If not, well, the risk was low, but the Bears made it clear they're banking on the good, old Williams when they made him the No. 1 split end over Johnny Knox. How long that lasts remains to be seen.
`'Am I unsure? Heck, no. I'm good. I'm comfortable. I'm ready to make plays,'' Williams said. `'I know if I mess up, it's going to be blown out of proportion. I'm not the perfect player. I'm going to mess up. But other than that, I'm ready to go.''
One of the knocks on the Bears in the past was they stuck too long with certain players, like Rex Grossman or Adam Archuleta or Mark Anderson, but Williams might not be on such a long leash. He's not a big investment, and he got outplayed in the preseason by the man who got knocked down to the No. 2 spot.
Knox had six catches for 86 yards and Chicago's only receiving touchdown. In his limited time, Williams had two catches for 33 yards, and he had his difficulties hanging onto the ball, too.
He wasn't targeted in the preseason opener against Buffalo. He had three passes thrown his way the following week against the New York Giants without a reception, although two probably could have been caught, and in the third preseason game against Tennessee, Williams let a pass from Jay Cutler over the middle go through his hands on the game's second play from scrimmage. The result was an interception.
''The ball that I dropped in Tennessee, he whipped that thing in between I don't know how many people,'' Williams said. ''I was surprised that it got through all that. I asked him the other day, `Man what is your most impressive throw ever?' He was like, `Man, I've had a bunch of those.'''
Cutler, he said, ''makes throws that I haven't seen in a long time. Impressive.''
For Williams, it means he has to be ready.
He couldn't practice until Aug. 4 and he acknowledged he wasn't in football shape when he started. A few weeks ago, receivers coach Darryl Drake made it clear that Williams would be demoted if he didn't step up his performance.
Now?
''Yeah, he's ready,'' Martz said. ''He's in real good shape. He's back into what we do offensively, the terminology, how we run the routes, all of those things, and I think he and Jay have got a nice feel there.''
If fans are apprehensive and skeptical, not sure what to make of him, Williams understands. He's brash. He's performed well in the past, but not lately. Exactly what the Bears will get from him is one of the mysteries surrounding a team that coming off a run to the NFC championship game.
''I mean, people aren't understanding it right now but I'm trying to get a little personality,'' Williams said. ''I like to keep a smile on my face and keep people happy. But I want to play ball. I'm a ballplayer. You know, I'm a run blocker. I understand that running the ball is going to help us win games. So not only am I going to run my routes but I'm going to also make the block. So hopefully people are going to love me and that comes out of my play. They're not going to love me because I'm a half personality or whatever. They're going to love me because No. 11 is doing his thing.''
Notes: RB Marion Barber remains sidelined by a calf injury and is not expected to play this week, although coach Lovie Smith stopped short of ruling him out on Thursday. Barber was injured in the third preseason game and has not practiced since then. ''I know he's getting a little bit better each day, but if not, we'll just have to move on,'' Smith said.
---
---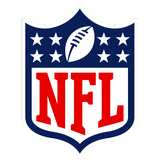 Get more from National Football League
Follow your favorites to get information about games, news and more
---