National Football League
National Football League
Bears still face questions on offensive line
Published
Jul. 28, 2012 1:31 a.m. ET

For all the optimism after that offseason makeover, the Chicago Bears are facing some familiar questions.
Many center on the offensive line.
''You know, that's fine,'' tackle Chris Williams said. ''We'll take the challenge. We'll come out and work hard every day.''
How high the payoff is could go a long way toward determining whether the Bears meet their goals. They believe they have the talent to make a run to the Super Bowl after adding Pro Bowl receiver Brandon Marshall and depth throughout the roster, but the image of Jay Cutler running for his life and being driven like a nail into the turf far too often is difficult to shake.
So is the cold, hard fact that the line has ranked among the league's worst the past few years, and on a team with most of the starting spots locked up, Williams finds himself in one of the most heated competitions. He's in a race for the job at left tackle with incumbent J'Marcus Webb, and offensive coordinator Mike Tice made one thing clear: It is open.
''It's going to be a dogfight for those two guys,'' he said. ''I'm not going to put up with any (garbage) as far as turning guys free and not protecting the quarterback. I just told you I have too many athletes to not be able to throw the football explosively, and no, it's not his job to lose. He might think so, but if he thinks so, he's wrong.
''We're going to keep the heat on both of them, and we want to see when we get in pads who's going to block our good pass rushers,'' Tice added. ''I know they can both run block, but we're not going to go out there and run the ball 50 times a game, so you've got to be able to protect. If they can't protect, they can't play for us.''
Protecting Cutler's blind side has been a big problem for the Bears since the strong-armed quarterback arrived from Denver in 2009, particularly the past two years when Mike Martz was the offensive coordinator. Cutler was sacked an NFL-leading 75 times during that span even though he missed the final six games last season because of a broken right thumb.
Martz's reliance on seven-step drops certainly didn't help a line that just wasn't a good fit for that scheme. Injuries were a factor, too, and so was simply poor play in the trenches.
While new general manager Phil Emery brought in Marshall, the No. 1 receiver the Bears had been lacking, that left tackle question mark remains.
''Between those two we're looking for somebody that's consistent,'' Emery said. ''That looks like a consistent starter, someone who can contribute to winning football.''
Webb started all 16 games at left tackle last season after starting 12 at right tackle the previous year. He allowed 14 sacks, tied for most in the league (Guy Whimper, Jacksonville) and the 13 offensive penalties against him were the worst among any offensive player in the NFL, according to STATS LLC.
Even so, Emery sees Webb as the ideal body type for the position with ''very good feet, very good range'' and the right temperament.
''As a first year left tackle, did he make progress as a left tackle? Yes, he certainly did,'' Emery said. ''Does he need to make more progress to be that guy that I said, that consistent starter so that when we lineup on Sundays we know that our left tackle is a consistent starting left tackle? Yes, he needs to make more progress.''
So it's no surprise that the Bears are giving Williams another look at the position. The two split time with the first team during offseason workouts and minicamp.
''It doesn't affect me too much,'' Webb said. ''You just got to come out here and do your job, get better every day and help your team out.''
For Williams, it's another chance to deliver the way the Bears hoped he would. Instead, the former first-round draft pick has been limited by injuries since he entered the league in 2008.
He came in as a left tackle and appeared in nine games as a rookie after missing the first seven with a back injury. He played mostly on the right side the following season and mostly at left guard the past two years, a hand injury last November cutting short his season. The line had already been banged up by then, with rookie right tackle Gabe Carimi suffering a season-ending knee injury in the second game.
''You don't want to excuse performance, but we recovered from injuries where a lot of teams couldn't if we didn't have the depth that we did,'' said Carimi, a first-round pick from Wisconsin last year. ''Bearing that in mind, if we stay healthy there's a lot of optimism on the offensive line.''
One reason for the optimism is Tice's promotion from line coach.
Even though the offensive line ranked 27th last season and 32nd in 2010, he was widely praised for getting the most out of an undermanned unit. Both years, that group performed better as the year wore on, particularly after the Bears committed more to the running game and got away from the deep quarterback drops.
NOTES: The Bears got a scare during Friday's practice when WR Devin Hester tweaked his ankle in a collision down the middle with S Major Wright. Hester stayed down for a moment before hobbling off, but he quickly returned and caught a pass. ''It's just something that happens in football,'' Hester said. ... Special teams coordinator Dave Toub said Hester is the No. 1 kickoff returner and that newcomer Eric Weems will be ''1A.'' On punt returns, Hester is also No. 1.
---
---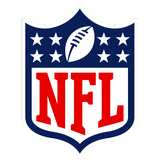 Get more from National Football League
Follow your favorites to get information about games, news and more
---