National Football League
National Football League
Bears seek validation with win over Eagles
Published
Nov. 28, 2010 5:03 a.m. ET

If they're seeking validation to go with that mounting pile of wins, the Chicago Bears won't have to look too far.
Beat Michael Vick and the Philadelphia Eagles and they'll get it. They'll also be one step closer to a playoff berth.
''We're getting to that final stretch of games where every game's important to whether or not you're going to make it to the playoffs or not,'' quarterback Jay Cutler said.
Chicago could quiet the skeptics and stamp itself as a serious threat in the NFC if it beats the Eagles (7-3) at Soldier Field on Sunday, no small task. The Bears (also 7-3) realize what they're in for, that the schedule is about to take a tough turn after they won three straight against weak competition. They're tied with Green Bay for the NFC North lead, but keeping pace won't be easy.
And Sunday's game could be particularly difficult. Not only is Vick outrunning opponents, he's beating them with his arm, too.
''Now that he's throwing the ball so well, it adds a whole other element to it,'' linebacker Pisa Tinoisamoa said. ''Before, you knew he was going to run so it was like, 'All right, let's contain him some.' ... But we feel comfortable and confident in the talent we have here. We feel like we match up well. We feel like we have great speed not only from our D-linemen but the back end as well.''
More than anything, they have a chance to prove themselves, to show that their record is more than the product of a friendly schedule.
It's one thing to beat teams that have struggled all year like Detroit, Dallas, Carolina, Buffalo and Minnesota. And it doesn't hurt to face a third-string quarterback, as the Bears did when they pounded Miami 16-0 last week. But things are about to change.
Games against New England, the New York Jets and Green Bay are looming, and this one figures to be every bit as difficult. Not that Philadelphia is in for a breather, either.
''If you start looking ahead at it you're going to mess yourself up,'' coach Andy Reid said. ''The way the league's done now, for that reason, you can't look ahead and go, 'You know what, if we win these two games then we have these two off.' You can't do that.
''So you have NFC East games all the way to the end and good teams in between there with Chicago coming up here, and they're not too shabby at 7-3. So we have to make sure we're ready to roll.''
The Bears figure to have their hands full with Vick - assuming they can actually get their hands on him. Then again, if there's a defense that could give him fits, this might be one.
''I don't want to offend anybody else around the league, but this group is a great group of guys who play together, play fast and play hard,'' Vick said. ''You can tell that they've jelled together as a defense and they play with a tremendous amount of confidence. I see why they've been able to accomplish what they've been able to accomplish.''
The Bears are allowing 290.4 yards per game and rank third overall, second against the run, and they're second with 25 takeaways.
When it comes to scoring, no one is stingier.
The Bears have allowed the fewest points in the NFL (146) along with the Packers, and after struggling all year to get sacks, they came away with six against Miami, three from Julius Peppers.
''I tip my hat to those guys up front,'' safety Danieal Manning said. ''Guys are playing disciplined. They're playing solid football right now.''
But they haven't faced a challenge like this.
It's not hard to see why the Eagles are 5-0 in games Vick has started and completed, and have won three straight since he missed a month with broken ribs. He has thrown 11 touchdowns with no interceptions. His 191 passes without a pick are a team record to start the season, and his 108.7 passer rating leads the league.
He's delivering MVP-level performances on almost a weekly basis after spending 1 1/2 years in prison for running a dogfighting ring, and then playing sparingly behind Donovan McNabb last year.
The highlight this season? That was a jaw-dropping performance against Washington two weeks ago. He threw for 333 yards and four touchdowns and ran for 80 and two scores while leading the Eagles to a 59-28 rout.
Vick slowed a bit in last week's 27-17 win over the New York Giants with 258 yards and a TD rushing, but the comeback has been nothing short of remarkable. In his heyday with Atlanta, he was never known for his passing ability. But he's staying in the pocket more and his 62.8 percent completion rate is easily a career high.
''I think it's a combination of both; fundamentals, accuracy, knowing what's going on, studying more, all those things,'' Reid said. ''I told you before that I thought he had very good coaches there (in Atlanta). I think it's his approach now.''
---
---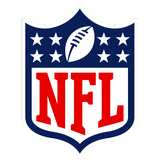 Get more from National Football League
Follow your favorites to get information about games, news and more
---