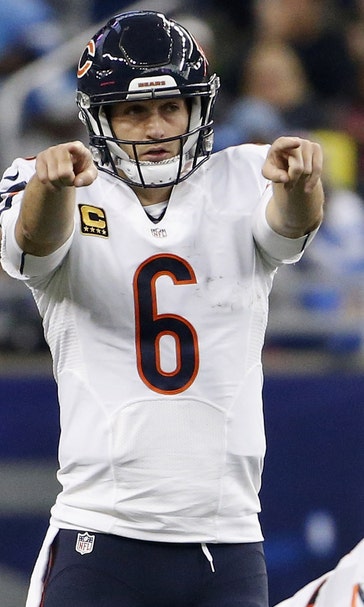 Bears QB coach on WR injuries: Probably was a blessing in disguise
October 27, 2015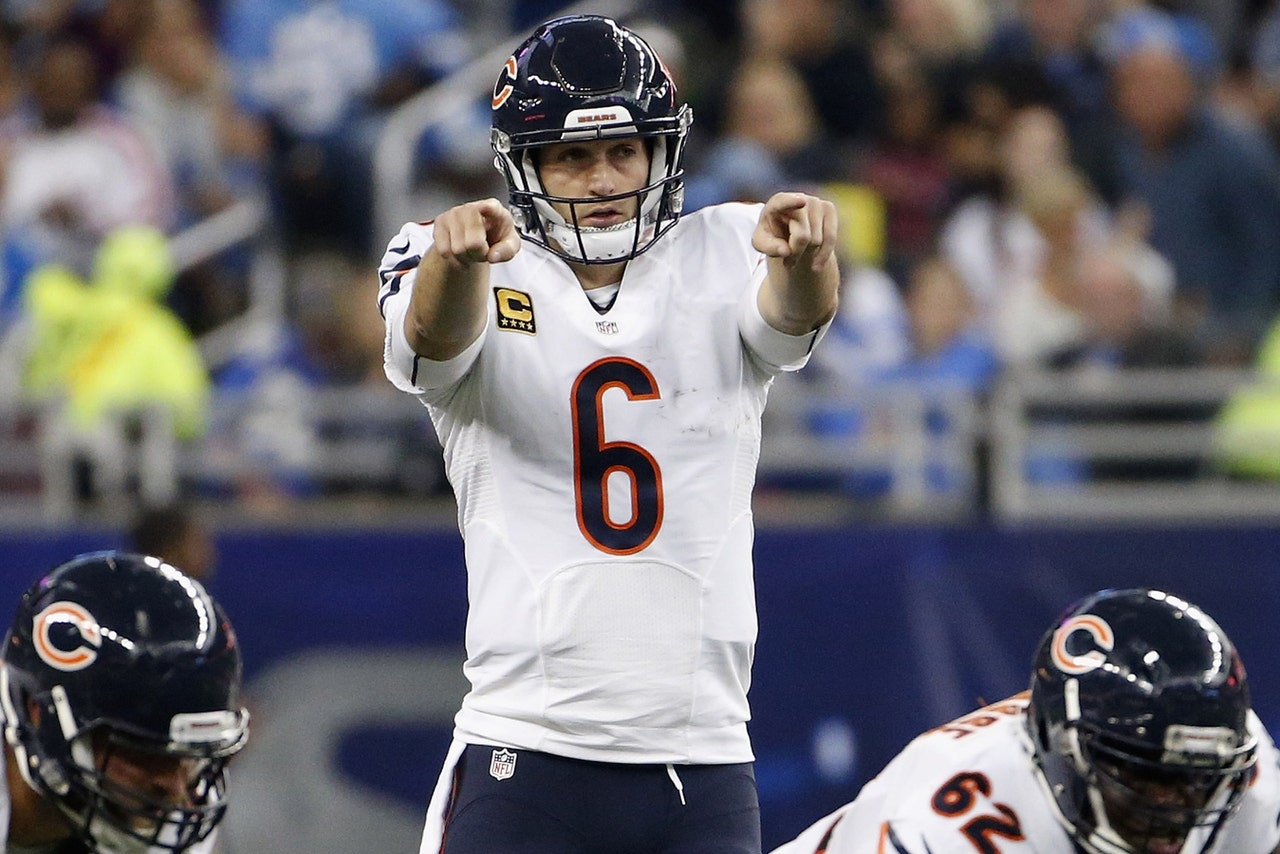 There's little doubt that Chicago Bears quarterback Jay Cutler has been a much improved player under first-year offensive coordinator Adam Gase.
A year after turning the ball over a whopping 24 times in just 15 starts under former head coach Marc Trestman, Cutler has played much better overall football. He's completing 61 percent of his passes with seven touchdowns compared to four interceptions, totaling five turnovers in as many starts.

Interestingly, Cutler has been able to show improvement with rookie first-round pick Kevin White missing the first six games of the season and No. 1 receiver Alshon Jeffery sidelined for four games.

In this, Bears quarterbacks coach Dowell Loggains seems to think these injuries have helped Cutler turn the corner:
"It probably was a blessing in disguise," Loggains said, via CSN Chicago. "It's made Jay step up, be a bigger part, bigger voice. He's run meetings, been very vocal on what he expects from each individual and I think guys have responded well to him."
While it seems absurd to believe injuries to your top skill-position players could help the quarterback perform at a higher level, Cutler is somewhat of an outlier here.

He's had it fairly easy as it relates to skill-position talent. Before this year, the Bears were able to surround Cutler with the likes of Brandon Marshall, Martellus Bennett and Matt Forte. Without a true No. 1 receiver to rely on, Cutler has had to create new relationships with previously inexperienced pass catchers.

One relationship in particular comes to mind here. Third-year receiver Marquess Wilson entered the NFL as a major question mark himself. While he was among the most-talented overall receivers coming out of Washington State in 2013, off-field issues dropped Wilson to the seventh round of the draft that year.

After making very little impact in his first two NFL seasons, Wilson was thrown into the fire with injuries to White and Jeffery. He has responded by putting up 17 receptions for nearly 300 yards in six games.

Cutler's ability to get the most from Wilson should tell us something about how his mentality has changed as a quarterback since getting benched late last year. It should also give the Bears some faith that the investment former general manager Phil Emery made in Cutler may in fact work out after being seen as ill-fated just a couple months ago.

With over $24 million still guaranteed to him following this season, it will be hard for the Bears to cut ties with Cutler. More than that, the quarterback market isn't necessarily flooding with elite-level talent, both at the college and professional ranks.

The best-case scenario for both sides is for Cutler to continue improving as a quarterback and remaining the starter for at least the next couple seasons. If injuries to his wide receivers furthered that possibility, then so be it.

Check out Vincent's other work on eDraft.com and follow him on Twitter @VincentFrankNFL.
More from Yardbarker:
---
---