National Football League
National Football League
Bears decide to fire Lovie Smith
Published
Dec. 31, 2012 12:00 a.m. ET

After nine seasons, the Chicago Bears have parted ways with head coach Lovie Smith.
As first reported by NFL Network, Smith was fired Monday morning by general manager Phil Emery.
The Bears scheduled a news conference Tuesday to discuss the move.
Despite posting a 10-6 record, the Bears failed to reach the playoffs for the fifth time in six seasons when eliminated Sunday after the Minnesota Vikings clinched a wild-card berth by defeating Green Bay. Smith led Chicago into the 2010 NFC Championship game and an appearance in Super Bowl XLI during the 2006 season. The Bears lost both contests.
''He earned even more respect from me, if it was possible,'' quarterback Jay Cutler said. ''He handled it the right way. A lot of character in that man, and it showed up.''
Smith, 54, was 84-66 overall during his time in Chicago. His record ranks third on the Bears' all-time list, behind George Halas and Mike Ditka.
Smith, though, wasn't hired by Emery, who became the team's general manager last year after the firing of Jerry Angelo.
While Angelo took the fall after last season, Smith was not without blame in the personnel issues over the years. He pushed to bring in former Rams offensive lineman Orlando Pace and safety Adam Archuleta, players who succeeded in St. Louis when Smith was the defensive coordinator there but were busts with the Bears.
He had no bigger supporter than team matriarch Virginia McCaskey, but the fans seemed split on him. To some, he was a picture of calm, a coach who never lost his composure and never criticized his players in public, the anti-Ditka if you will.
History suggests fans who are clamoring for a high-profile replacement such as Bill Cowher or Jon Gruden might be disappointed. The last time the Bears went with an experienced NFL head coach was when Halas returned to the sideline in 1958.
However, they might go with an offensive-minded coach for the first time since Mike Ditka was fired after the 1992 season, given the issues in that area.
While the Bears fielded some of the NFL's best defensive and special teams units during his tenure, Chicago's offense struggled through most of the past nine seasons. The Bears ranked 24th in total yardage this season.
Smith joined the Bears following a three-year stint as defensive coordinator in St. Louis.
FOXSports.com NFL insider Jay Glazer reported that the Bears already have requested to interview Denver Broncos offensive coordinator Mike McCoy to replace Smith. A finalist for the Miami Dolphins head coaching job last season, the 40-year-old McCoy is a hot commodity for his work in recent seasons with quarterbacks Peyton Manning, Tim Tebow and Kyle Orton.
''I think we're going to get the best available coordinator, head coach, assistant coaches,'' Cutler said. ''(I'm not going) to speculate where they're going to go. I have no idea. But I trust Phil and everyone involved in the search, and they're going to make the best decisions they can make.''
Dismissing Smith was the first move in what looks like a busy offseason. Urlacher has an expiring contract and was limited by knee and hamstring injuries this year.
The Bears might have a decision to make on Cutler, who has one more year left on his contract.
''I think, first and foremost, their concern is going to be with finding coaches, and we'll address it from there,'' he said.
Smith was not available for comment, but talked to the team after he was fired. Smith ranks third on the Bears' wins list behind George Halas and Mike Ditka.
The highlight of his tenure was the run to the title game that ended with a loss to the Indianapolis Colts. It was the first time two black coaches met for the championship, with Smith going against his mentor Tony Dungy.
The 2010 team lost to Green Bay in the NFC title game, but the Bears made the playoffs just three times and won three postseason games under Smith.
There was speculation he would be let go following the 2011 team's collapse, but he got one more year while Angelo was fired. Now, he's out.
Return star Devin Hester was so upset he said he was considering retirement, adding, ''I've got my workers' comp papers in my pocket.''
Is he hurt?
''Not physically, but mentally,'' Hester said.
He wasn't ruling out playing next year, either.
While Smith was dismissed, there was no official word on the status of assistant coaches.
Known for solid defenses, Smith oversaw a unit that was consistently effective and at times ranked among the league's best with stars such as Brian Urlacher, Lance Briggs and later Julius Peppers. Smith emphasized taking the ball away from the opposition, and no team did it more than the Bears with 310 during his tenure.
But on the other side, it was a different story.
Smith went through four offensive coordinators in Terry Shea, Ron Turner, Mike Martz and Mike Tice. He never could find the right formula, even as the Bears acquired stars such as Cutler and receiver Brandon Marshall over the years.
''The media, the false fans, you all got what you all wanted,'' Hester said. ''The majority of you all wanted him out. As players we wanted him in. I guess the fans — the false fans — out-ruled us. I thought he was a great coach, probably one of the best coaches I've ever been around. He brought me in.''
That the Bears would be in this spot seemed unthinkable after they won seven of their first eight games, but the schedule took a tougher turn. Injuries mounted and so did the losses. It was similar to last season when they finished 8-8 after a 7-3 start, a collapse sparked by a season-ending injury to Cutler.
The Associated Press contributed to this report.
---
---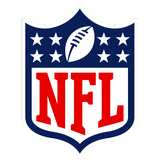 Get more from National Football League
Follow your favorites to get information about games, news and more
---