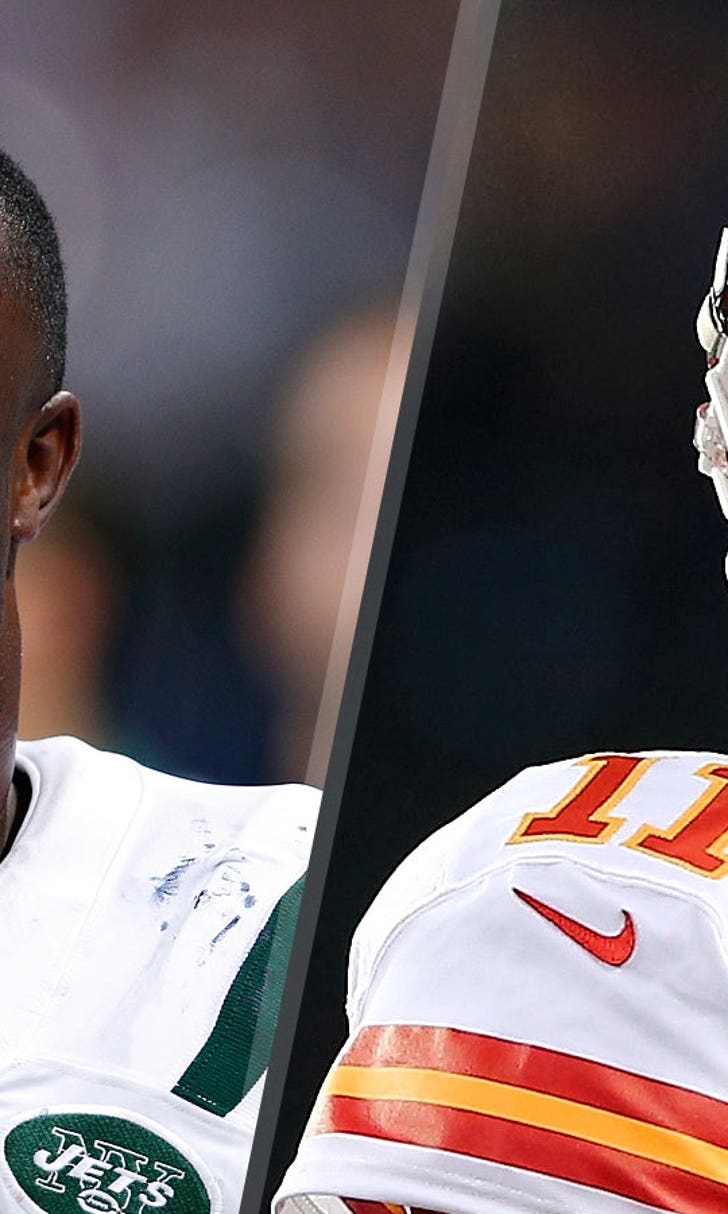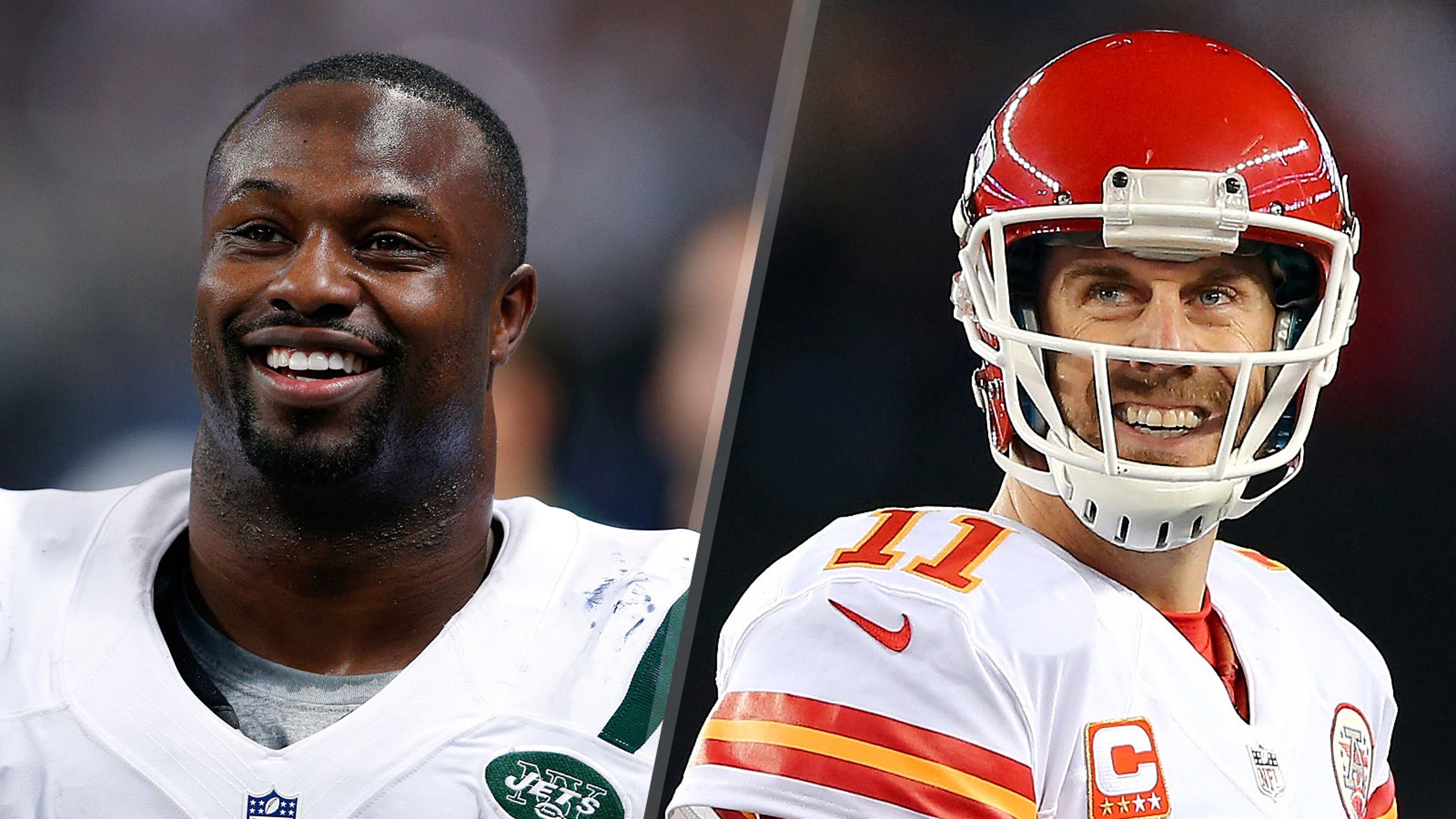 Bart Scott: I would have won two Super Bowls with Alex Smith
BY foxsports • February 4, 2016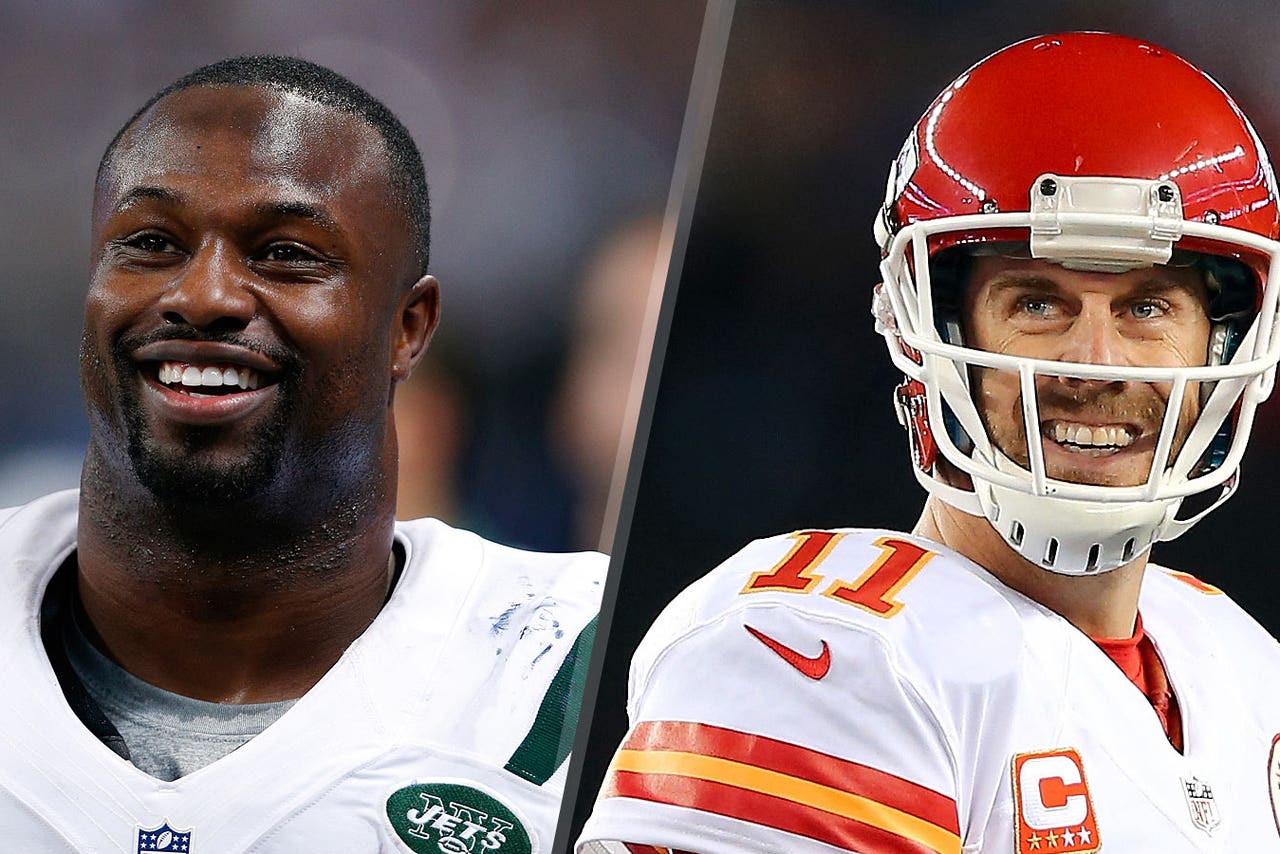 Former NFL linebacker and current CBS studio panelist Bart Scott believes that he would have at least two Super Bowl rings if he played with Kansas City Chiefs quarterback Alex Smith.
Scott was more specifically referring to his time with the New York Jets under Rex Ryan's tenure -- that team made appearances in two AFC Championship games.
Via The Kansas City Star:
"I'll tell you what — if I would have had Alex Smith, I would have won two Super Bowls, possibly three," Scott said at this week's Super Bowl festivities. "I mean, I went to the AFC Championship (Game) with Mark Sanchez (twice). I'm just being honest."
Scott's comments can be viewed as high praise for Smith but also a veiled shot at former Jets quarterback Mark Sanchez.
Smith has evolved into a much better passer since joining the Chiefs -- especially after they found him a legitimate No. 1 wide receiver in Jeremy Maclin -- but Scott's comments seem to place the 2015-version of Smith in the past.
When the Jets went on their two AFC Championship runs in 2009 and 2010, Smith threw for 32 touchdowns but racked up 22 interceptions in just 22 regular season games with the San Francisco 49ers over that same span. In three seasons and 46 regular season games with the Chiefs, Smith has thrown for 61 touchdowns and just 20 interceptions.
Still, it is certainly interesting to imagine the hypothetical situation where Smith was the quarterback and leader of the Jets in 2009 and 2010. With a complete roster at almost every position outside of quarterback, Smith could have sooner evolved into the quarterback he is today.
---
---