Arum: Pacquiao would agree to rematch with Mayweather
Published
May. 6, 2015 4:01 p.m. EDT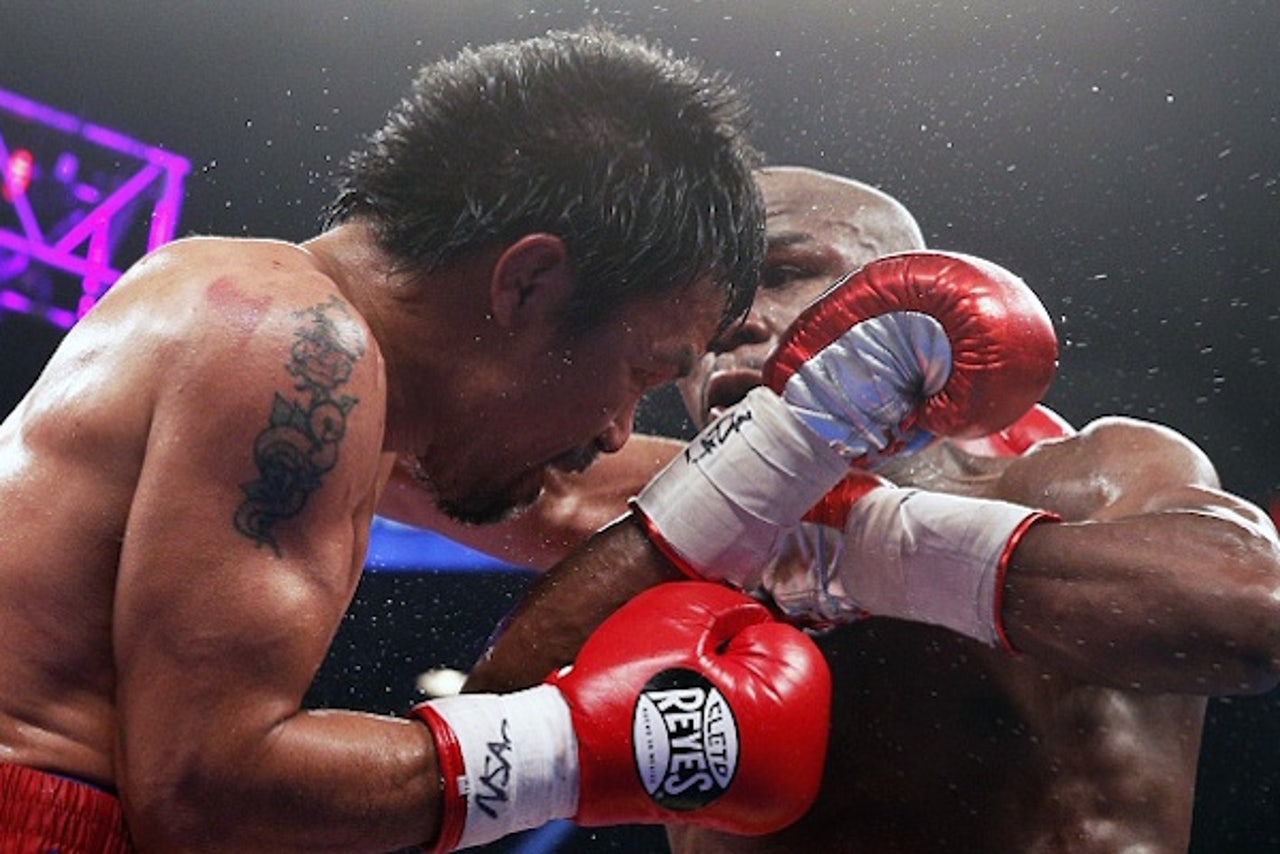 By Sam Galanis
If boxing fans want a rematch between Floyd Mayweather and Manny Pacquiao, then they might get their wish.
Mayweather texted ESPN's Stephen A. Smith on Tuesday that he'd be down for another 12 rounds, and it turns out Pacquiao's camp shares the same sentiments. Top Rank promoter Bob Arum told ESPN.com's Dan Rafael on Tuesday that he believes the two sides could agree on a rematch, despite the difficulties they encountered the first time.
"I think we now know what the pitfalls were," Arum said. "And, ultimately, with all the aggravation and trouble, look at the pot of gold that we both produced. I think there will probably be less aggravation in a rematch. We understand each other better now. There's a real possibility it could work even better."
The bout of course would have to take place after Pacquiao recovers from surgery to repair a "significant tear" in his right shoulder, which likely would be about a year from now. The injury earned Pacquiao a class-action lawsuit from fans, but Arum claims the 36-year-old has had the injury since 2008 and wasn't concerned going into the fight.
"It's a recurring kind of injury," Arum told ESPN.com. "It can kick up again, which it did in sparring (2 1/2 weeks before) this fight. They gave him a series of treatments that enabled the pain to go away, and then when he went into the fight, he was feeling absolutely no pain and using his right arm.
"I thought initially it was in the third round, but it was really sometime in the fourth round that he re-injured it. The doctor said this is the time for him to no longer have to live with that, to repair it and it will be as good as new."
More from NESN.com:
---
---