National Football League
National Football League
Antrel Rolle is smiling thinking out of the box
Published
Aug. 13, 2014 4:31 p.m. ET

EAST RUTHERFORD, N.J. (AP) Coming off his best season, New York Giants safety Antrel Rolle has reason to smile.
Not only have the Giants restocked the secondary in the offseason, they finally have enough cornerbacks to allow Rolle to stay at safety in passing situations instead of switching to the nickel back.
It was a position that he has disliked since joining the Giants in 2010, but one he played every week to help the team.
With the free agent signings of Dominique Rodgers-Cromartie, Walter Thurmond III and Zack Bowman and the return of Prince Amukamara, Jayron Hosley and Trumaine McBride, defensive coordinator Perry Fewell has the depth and talent to keep Rolle in his natural position.
For now, Thurmond is the nickel back.
''Yeah that's great,'' Rolle said Wednesday as the Giants (2-0) continued preparations for Saturday's preseason game in Indianapolis against the Colts.
''Having Walter here is a huge plus and a huge asset for our defense. He's a phenomenal player. Not just nickel back, but a player. You talk about special teams, you talk about just being a corner on the boundary and being a slot-nickel. He can do it all.''
Rolle did it all last season for the Giants. The 31-year-old led the team with 98 tackles and six interceptions, both career highs. It earned him his third Pro Bowl appearance.
As a full-time safety, Fewell said there is no telling how good Rolle can be this season.
''That's up to Antrel,'' Fewell said. ''We're giving him all the reps back there, he uses the term, `I'm getting my eyes back.' So he can now see the field instead of seeing down in the box and the perimeter. Now he sees the entire field. I think that's important for him to develop that to become as good as he can be as a safety.''
This is also going to be a season where Rolle emerges as the undisputed leader of the defense.
For the past couple of years, he and defensive end Justin Tuck shared the role. Tuck signed with Oakland as a free agent in the offseason and now it's fair to say Rolle is in charge among the players.
Linebacker Jon Beason might have shared that role, but he injured a foot in the offseason and has been on the physically unable to perform list.
So Rolle is the spokesman for the defense, which has allowed one touchdown in two preseason games.
''I'm very pleased with I've seen thus far,'' Rolle said. ''Obviously, there's a lot of areas to clean up and fine-tune. Cut down on a lot of the penalties, especially in the defensive backfield, and eliminating a lot of the big plays: big play run and big play pass.
''Overall, I think we've been doing a great job in keeping a team out of the end zone, which is always our number one priority as a defense. So far, so good.''
The defense will be challenged this weekend, facing the Colts and Andrew Luck.
''I think Luck is an elite quarterback,'' Rolle said. ''He's an outstanding young and rising star in the league. I think he possesses great tools and great poise as a quarterback. This is going to be the best test that we've done thus far this year with the receiver tandem they do have.''
Indianapolis should test the secondary with Reggie Wayne, T.Y. Hilton and former Giant Hakeem Nicks.
''I think we've been gelling excellent. Not just good, but excellent,'' Rolle said. ''As a defensive back unit, I think our chemistry is definitely where it needs to be and it's going to continue to rise.
''We're friends on and off the field, which is always something you need when you're dealing with people on an everyday basis. We all love each other and we all play for one another. More importantly, we all understand what we have at task right now, which is to go out there and see the ball and get the ball.''
NOTES: T Will Beatty (leg) and McBride (hip) are expected to see their first preseason action Saturday. ... First-round pick Odell Beckham Jr. (hamstring) took some snaps with the offense Wednesday, but coach Tom Coughlin is not sure whether the receiver will play. ...This will be the first time WR Mario Manningham has played in Indianapolis since his Super Bowl sideline catch that rallied the Giants over New England in February 2012. Manningham doesn't talk about the catch. ''It's a new season, man. It's been a new season for about two or three seasons now so I'm not really. ... I remember it, but I don't think about it. I'm just trying to make some more plays.''
---
Online: http://pro32.ap.org/poll and http://twitter.com/AP-NFL
---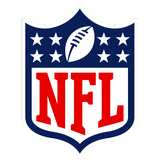 Get more from National Football League
Follow your favorites to get information about games, news and more
---