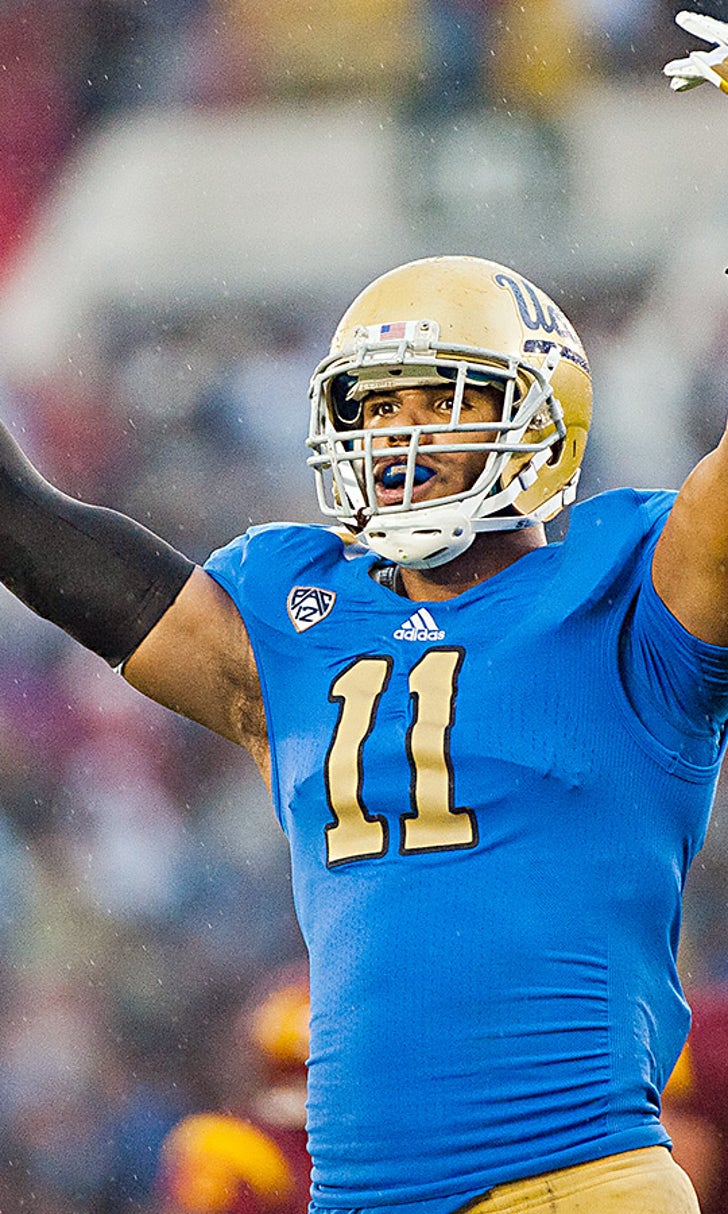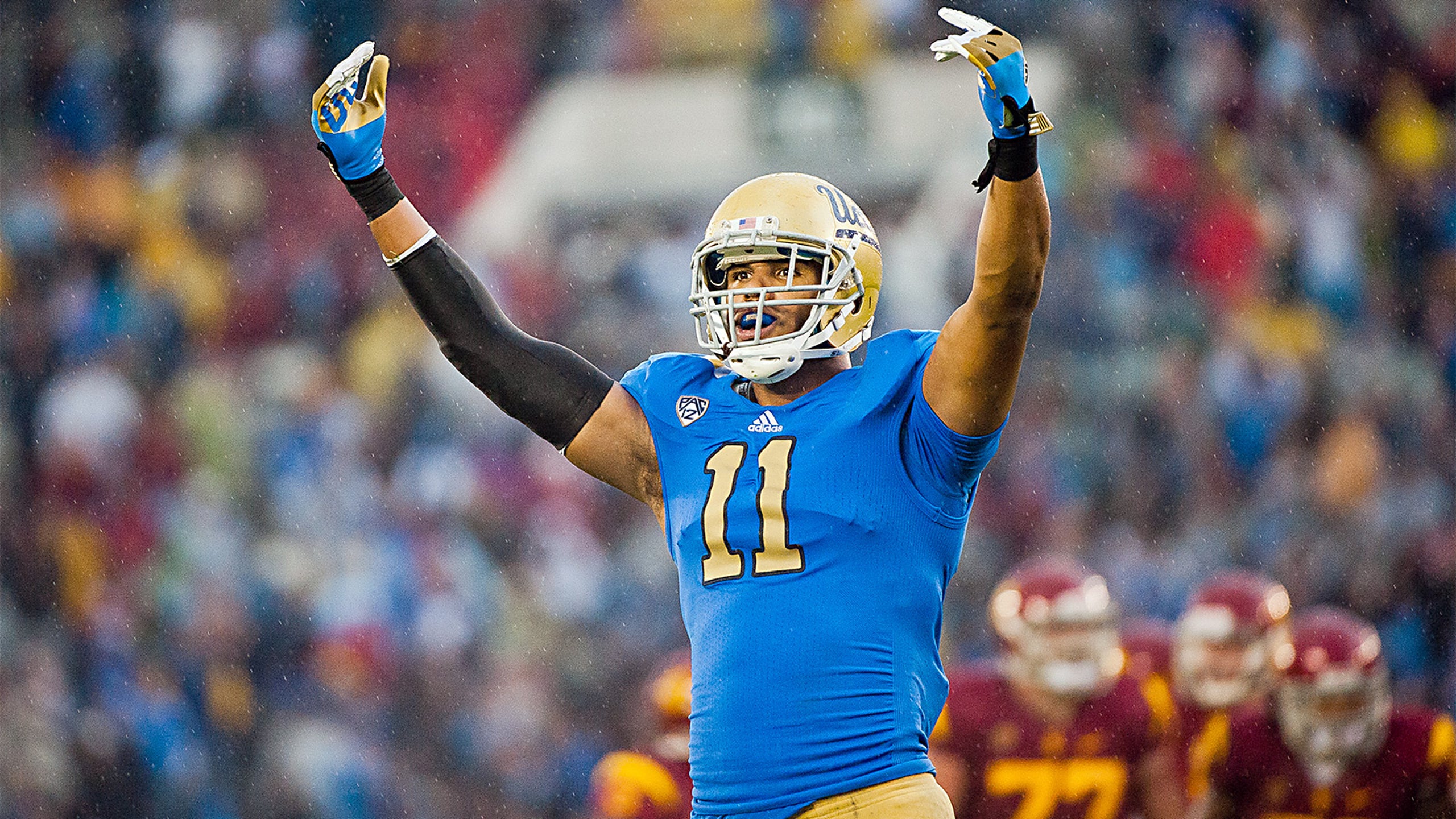 Anthony Barr says he 'absolutely' should be No. 1 overall pick
BY Ross Jones • February 17, 2014
LOS ANGELES — Anthony Barr has been in "grind mode" since UCLA's season ended. As anticipation builds for the NFL Scouting Combine, the outside linebacker has his eye on being the first player selected in May's Draft.
"Absolutely," Barr told FOXSports.com when asked if he should be the No. 1 overall pick. "I think I am the complete package. I can help a team right away win football games, playoff games and championships. It's something that I always dreamed about. The teams that do pass on me will regret it.
"I'm going to let my play do the talking. I'm not going to say much or act out in any type of way but when I get on the field, those teams that do pass on me, it'll always weigh on me and make me have a chip on my shoulder."
While Barr is confident in his abilities, he understands there is a lot of room to improve.
Barr, who plans to do all of the drills in Indianapolis, is eager to show off his athleticism and all the hard work he has put in at Athletic Gaines, a training facility owned by Travelle Gaines.
"I don't think I'm a finished product by any means," the 6-foot-4, 255-pound Barr said. "There are a lot of areas that I need to work on and improve on. But I think I've been able to learn over the past two years and to do what I've done says a lot. It just shows that I have a lot of room for improvement and growth and if I continue to work at it the sky is the limit."
After playing his first two seasons in Westwood as a running back, he made a suggestion to head coach Jim Mora for a position change. His combination of size, strength and speed made it a natural transition to rush the passer.
Barr, 21, had immediate success, racking up 83 tackles, 21.5 for a loss, and 13.5 sacks. He followed up his junior campaign with another dazzling season, notching 10 sacks, forcing six fumbles and 20 tackles for loss.
"It was a learning process at first," Barr said. "It was my first few years playing linebacker and it was something that I hadn't really done before. From that point it was difficult to learn schemes and nuances, but now I feel like I have it down to a point where I can perform at a high level. There's obviously a lot of room for me to improve but that set a foundation for me."
During last season several media outlets debated if Barr or South Carolina defensive end Jadeveon Clowney should be the first defensive player selected. While Barr was aware of the conversation, he didn't make much of it.
"I try to separate myself from it," Barr said. "That's all just extra clutter that isn't really valuable to me. It was pretty cool to be mentioned like that, I guess, but at the end of the day that stuff isn't really beneficial to me in any way."
Avoiding complacency has been a priority over the past few weeks working out. The NFL Combine tests players in several drills that don't necessarily apply to the football field. Barr has spent the past seven weeks ironing out his technique in running the 40-yard dash, gaining stamina for the bench press and and focusing on position-specific drills.
"The biggest challenge is just being consistent," he said. "The days where it's tough to get up and come out here and work as hard as you possibly can. I think it's easy at first to start that process because it's new and exciting but by Week 4 and Week 5 it becomes redundant. You have to be able to fight through that and find something that motivates you every day."
While in Indianapolis, Barr will meet with several general managers and head coaches. He and every other player will also undergo extensive medical examinations by the respective teams' doctors.
"The thing I'm looking forward to most is competing," Barr said. "I can't wait to compete against the best college football players in the world. That's going to be an awesome experience."
---
---