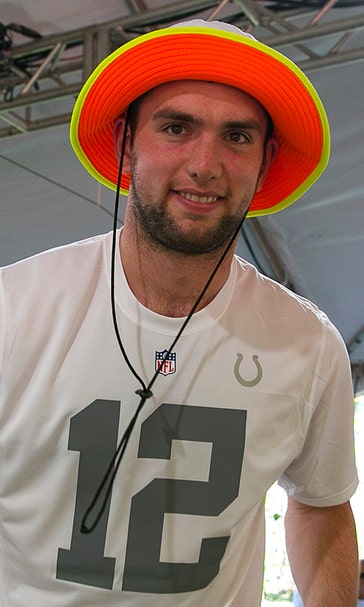 Andrew Luck is busy crashing weddings this offseason
May 13, 2014

What does Andrew Luck do in the offseason?
Well, he crashes weddings, of course.
A couple in Indianapolis upped the ante on wedding pictures when they added the Indianapolis Colts quarterback to their shots after they spotted him downtown and he graciously agreed to jump in and join their group.
Luck might have been a tad underdressed for the occasion, but the newlyweds certainly didn't look like they minded.
More from NESN:
Behind-the-scenes story of Sam's draft-day kiss
Texans cheerleader takes high schooler to prom
Texas A&M regent wants stadium named for Manziel
---
---