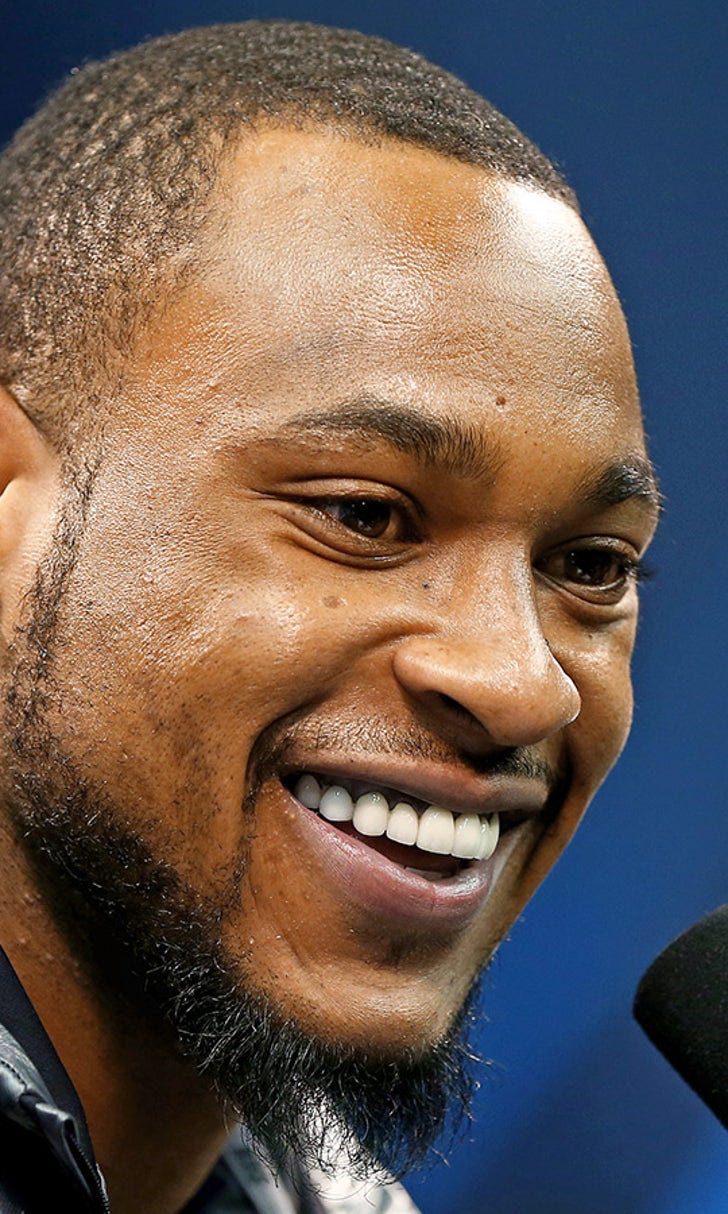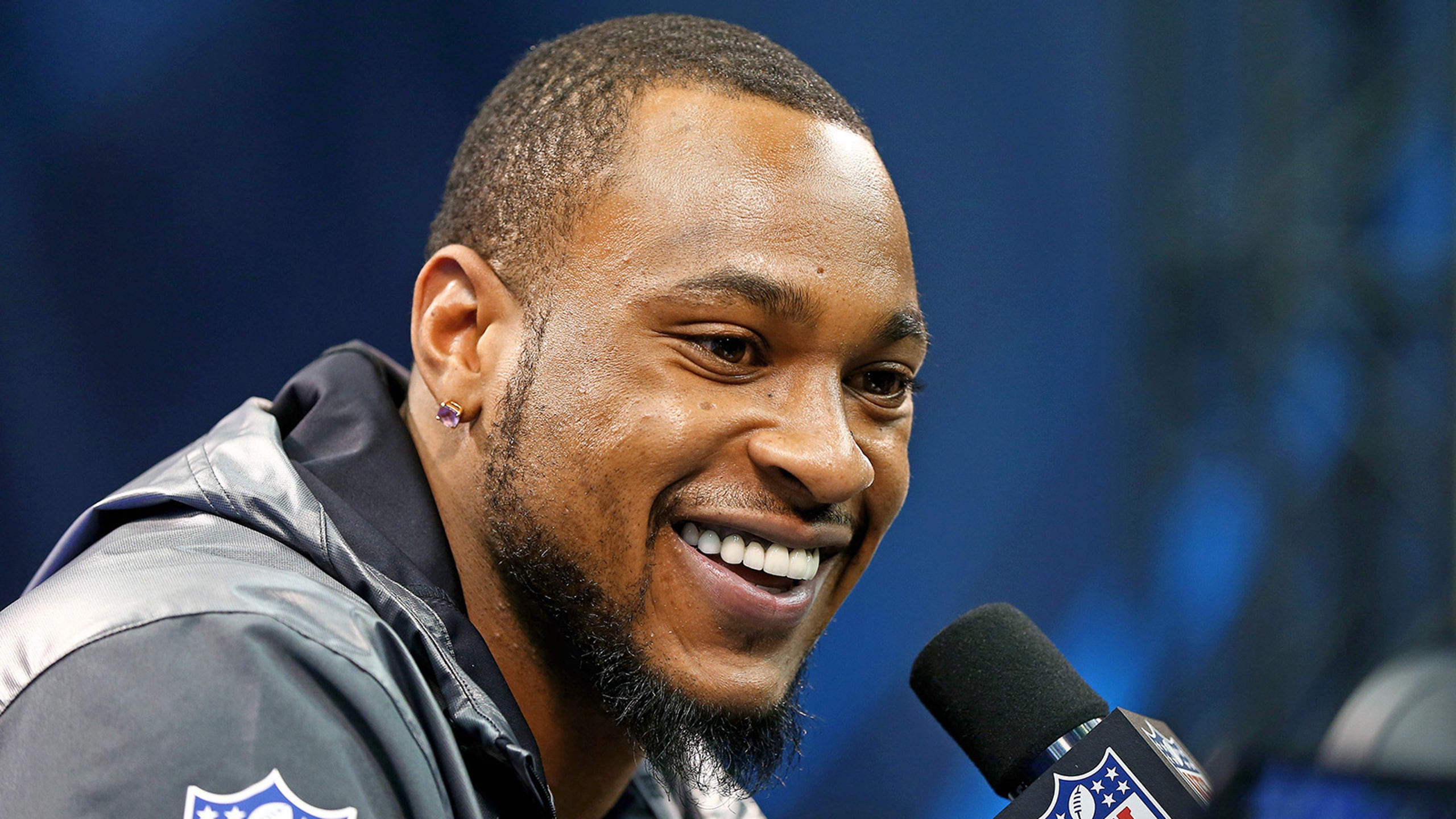 Amid Super hoopla, Harvin a reminder of concussion dangers
BY foxsports • January 29, 2014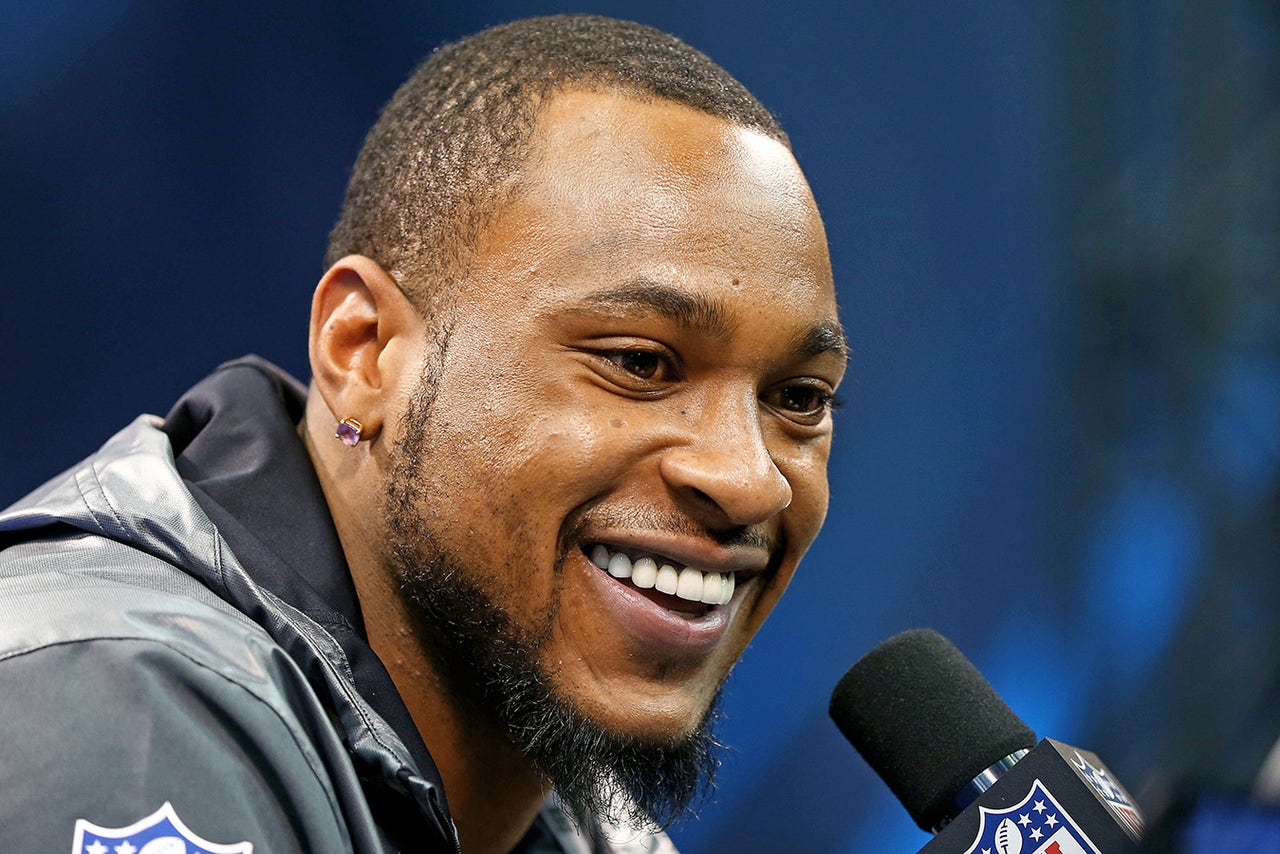 JERSEY CITY, N.J. -- Seahawks wide receiver Percy Harvin remembers walking up the tunnel, for a second time, during that New Orleans playoff game and feeling sick to his stomach.
He had been double concussed, or so it looked from the press box that day.
He had been crushed by a vicious blow only a couple of plays in and then talked his way back into the game, only to be hit again, thus mercifully ending his day with a concussion diagnosis that, in hindsight, seemed delayed in coming.
The irony, though, is this is not why Harvin said he felt sick.
Talking to him on Wednesday, he explained the "nasty" and "ugliest" feeling came from not being able to talk doctors into giving him back his helmet and not returning and thus feeling like, "I let my teammates down."
How important was the concussion protocol in saving him from himself?
"Probably very important," Harvin told me. "If it had been my decision, I would have gone back in the game. I tried to get my helmet back."
Everybody who was there remembers this moment -- the incredulity as he tried to return and the shock of seeing him back in and the horror of the second hit that ended his day. But hearing Harvin retell it is as good of a reminder as we are going to get about why NFL players cannot be trusted to protect their own brains.
Because with everything we know and think we know about the linkage between concussions and CTE and the s-storm of health risks that come along with that diagnosis, Harvin still wanted to go back.
He wanted his helmet despite being well aware of stories about guys who cannot remember how to drive to their house. He wanted to play even knowing players have battled depression. He stepped back on the field because, in that moment, he was not thinking about the extreme cases who have shot themselves through the heart because they felt that was better than another day of pain and wanted their brain preserved to maybe, possibly, help another guy avoid this.
It is too simple to explain this by saying he feels guilty about missing almost all of this season, his first with Seattle after an offseason trade, because of hip surgery. Obviously, he wants to prove himself to the Seahawks, to do his part and probably at least a little to shut up everybody ripping into him for being a bust. This is only part of it, though, because Broncos wide receiver Wes Welker did not have offseason hip surgery, did not miss almost all of this season, has New England-Tom Brady bona fides and basically said he'd do exactly what Harvin did.
It was supposed to be one of those wacky media day moments, Hall of Famer Deion Sanders more casually chatting up his NFL brethren.
Deion: Would you play in the Super Bowl with a concussion?
Welker: What do you think?
This went back and forth, back and forth between Deion trying to get a yes and Welker saying you know me and ending with, "I mean, you want to be out there. The Super Bowl, this is what you dream about. You're going to be there, I don't care what it takes, you're going to be out there in this game."
Yay safety.
And the thing is, in the less obvious concussions, the best protector of player health is these guys. This is not to blame the victim or absolve the NFL. The league, for too long, did nothing or not enough and now seems to be doing just enough to try to quell the next round of lawsuits. It is just to point out that, even now, even with everything we know and think we know, these guys still believe that playing through whatever is tantamount to being a good teammate.
How do you take that out of the game?
How do you say to Welker, "Don't joke about this, this is not funny"?
How do you ask Harvin, "Wait, what?"
Because saying concussion at the Super Bowl is like saying abortion at a dinner party -- you can do it, but everybody looks at you like you are the jerk. It calls attention to the elephant in the room, takes away from the Bruno Mars concert and the big piles of cash and the fun game the guys are playing. It needs to be talked about, and in a way so guys like Harvin hear that you can be a good player, a good teammate and a good guy and take care of your brain at the same time.
---
---