National Football League
National Football League
Allen's return can help Colts stretch field
Published
Aug. 2, 2014 2:27 p.m. ET

ANDERSON, Ind. (AP) Colts tight end Dwayne Allen spent the summer of 2013 learning Pep Hamilton's offensive system.
After one week, the Colts were improvising.
By the end of the season, Allen hardly recognized the offense he was watching.
Now, with Allen back in the lineup and double tight-end formations back in the playbook, the Colts are planning to follow the script and add to it.
''It is getting more exotic,'' Allen said. ''He started out really basic last year in the things that he installed and the things that we did. This year he's mixing it up a bunch because he knows we are capable of catching whatever he throws at us.''
The biggest change might be what Hamilton, Indy's offensive coordinator, can throw at opposing defenses.
At 6-foot-3, 265 pounds, Allen is one of the rarest commodities in football - a solid inline blocker who is an effective receiver, too.
College football's John Mackey Award winner lived up to the billing in 2012 when he led all rookie tight ends with 52 receptions and 541 yards. He also caught three touchdowns.
Allen seemed primed for an even bigger season in 2013 until he missed part of training camp with a right foot injury and then hurt his hip on an awkward landing as he tried to catch a pass in the season-opening win against Oakland. He was inactive in Week 2 and went on injured reserve Sept. 18.
Without Allen, the Colts had to adjust. Instead of using Allen and Coby Fleener together, Hamilton relied more on fullback Stanley Havili or three and four-receiver formations.
It wasn't just Allen's absence that hurt the Colts. Running backs Vick Ballard and Ahmad Bradshaw also sustained season-ending injuries in September. So did left guard Donald Thomas, and in mid-October, Andrew Luck's No. 1 target, Reggie Wayne, went down with a torn ACL.
The results showed.
Indy's ground game sputtered, the offensive line gave up far too many hits on quarterback Andrew Luck and the Colts struggled with inconsistency after Wayne's injury.
Eventually, Luck and his other receivers got in sync long enough to win an AFC South title and a wild-card playoff game.
''At the end of the day, Coby (Fleener), Jack Doyle and Weslye Saunders did a good job of stepping up and making sure they gave us enough to set the edge and to run the ball to the strong side and make plays in the passing game,'' Hamilton said.
But with Allen, Bradshaw and Wayne all back, Fleener improving and a revamped offensive line, the Colts could open up the playbook.
The 6-foot-6, 251-pound Fleener, Luck's teammate at Stanford, made a huge jump last season by catching 52 passes for 608 yards and four TDs after catching 26 passes for 281 yards and two TDs in 2012. This year, he looks and sounds more confident.
Allen has already noticed a difference in how defenses are reacting - and the Colts haven't even lined up against an opponent yet.
''They started to adjust by bringing out their nickel package, which they usually only bring out for one tight end, three wides,'' Allen said. ''But because of the mismatch problem, they had to bring in the nickel backer to guard Coby.''
Those sorts of subtle changes could have a major impact for an already high-scoring offense that has upgraded its personnel.
Luck has three veteran receivers - T.Y. Hilton, Hakeem Nicks and Wayne - who have had 1,000-yard seasons; Bradshaw, a two-time Super Bowl winner, and running back Trent Richardson, who has had a full season to study the offense and work on his timing; and possibly the most promising young tight end combination in the NFL.
If the line holds up in the wake of Thomas' season-ending quad injury, there's no telling how good the Colts might be.
''We're able to do a lot of things that we did last year but with bigger personnel, meaning me and Coby are the pair that are on the field and we don't leave the field no matter the situation,'' Allen said.
''(Friday) we worked a two-minute drill with one tight end, three wides, but very often we'll work the same two-minute drill with two tight ends and two wides just to give the defense a different look and really work on the things that we want to accomplish.''
All while throwing a wrench into defensive game plans.
''His versatility is something that we feel like we'll be able to employ,'' Hamilton said when asked about Allen, ''and give us a chance to have good plays, make more big plays on our offense.''
Notes: Linebackers Daniel Adongo (hamstring) and Andrew Jackson (strained hamstring), receiver Josh Lenz (hamstring) and offensive lineman Xavier Nixon (knee) all sat out Saturday's practice. ... The Colts changed their practice schedule to accommodate predicted bad weather in the afternoon, something coach Chuck Pagano said would be beneficial to teaching the team how to adjust on the fly. ... An Iraq war veteran gave punter Pat McAfee his dog tag after practice.
---
Online:
AP NFL website: www.pro32.ap.org and www.twitter.com/AP-NFL
---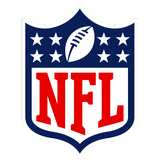 Get more from National Football League
Follow your favorites to get information about games, news and more
---