National Football League
National Football League
59-14 loss to Raiders in '10 still haunts Broncos
Published
Sep. 7, 2011 11:30 p.m. ET

Try as they might, the Denver Broncos can't shake the memories of the Oakland Raiders' last visit. The 59-14 loss to their archrivals last Oct. 24 is among the lowest points in the franchise's 52-year history.
''It was one of those days where nothing went right for us,'' Broncos middle linebacker Joe Mays recalled. ''It was just terrible. It's one of those things where you want to forget it, but it's still in the back of your head.''
The Broncos have been watching snippets of that blowout as they prepare for the Raiders' visit to Mile High on Monday night.
The horror film shows Zach Miller practically strolling in for a 43-yard touchdown that started the rout, Darren McFadden running for 165 yards and scoring four touchdowns, and the Broncos turning the ball over on their first two offensive plays as they fell behind 21-0 before running a play that didn't result in a turnover. The stadium was practically empty by the time the game ended.
''The veterans on the team talk about how they killed us last year,'' Broncos rookie pass-rusher Von Miller said. ''But this is a new year, we've got a new coach, new players and hopefully it'll be different this year.''
The Raiders are certainly expecting no encore.
''It was just one of those games that happens probably once in a blue moon,'' Raiders quarterback Jason Campbell said. ''It seemed like things were just going our way. The ball was bouncing our way, guys were making plays and it's like you jump on someone so fast it, it's like, `Wow!'
''But we understand they're a totally different football team,'' Campbell said. ''They were totally different when they came out and played us here'' in a rematch in December that was close until the final minutes. ''So, we're not going into this game expecting anything like that. They're a totally different team and it's a different season.''
''That's why they call it last year,'' Broncos coach John Fox agreed.
Still, some losses linger, especially one this historic.
The Raiders scored the most points in their history, their third straight win in Denver fueled by a 38-point outburst in the first 22 minutes that staggered the Broncos, who allowed 328 yards rushing.
The Broncos, also born in 1960, allowed this many points only one other time, in the 1963 season opener, which they lost to the Kansas City Chiefs 59-7.
''The guys that were here last year definitely think about it and that's a little extra motivation to practice hard this week, make sure you do all your assignments right,'' Denver defensive lineman Jason Hunter said. ''And the guys who are new to the team, I'm sure they heard about it.''
The trick, Hunter said, is not to dwell on the debacle.
''You do think about it but you can't really let that be your focus. You've just got to go out there and know this is the start of a season and everybody wants to go out there and play hard, play well and get the 2011 season off on a good note,'' he said.
''Everybody has a fresh start. It's kind of like the first day of school. You've got a fresh notebook and everybody has 100 percent.''
The A's and C's and F's will be sorted out later.
Like the Broncos, the Raiders also have a new coaching staff, a revamped roster and high hopes of returning the franchise to glory. Although they've been stuck in a bit of a rut themselves of late, the Raiders have won three straight games in Denver.
In 2008, they came in with a 2-8 record but beat the first-place Broncos 31-10 in a game that helped cost Denver a shot at the division title. The Broncos finished 8-8 and lost a tiebreaker for the division title to San Diego, then fired coach Mike Shanahan.
In 2009, JaMarcus Russell came off the bench to throw a touchdown pass in the final minute of a 20-19 win that helped cost the Broncos a wild-card spot.
And last year's fiasco helped usher out coach Josh McDaniels, who was replaced by Fox, who has no firsthand memories of the 59-14 loss and isn't harping on it.
''It's the Raiders, so there's really no revenge,'' linebacker Mario Haggan said. ''It's a division rivalry. You don't like them, period. Revenge is every time you play them.''
---
AP Sports Writer Josh Dubow contributed to this report.
---
Connect with AP Pro Football Writer Arnie Melendrez Stapleton at http://twitter.com/arniestapleton
---
---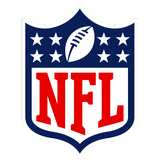 Get more from National Football League
Follow your favorites to get information about games, news and more
---