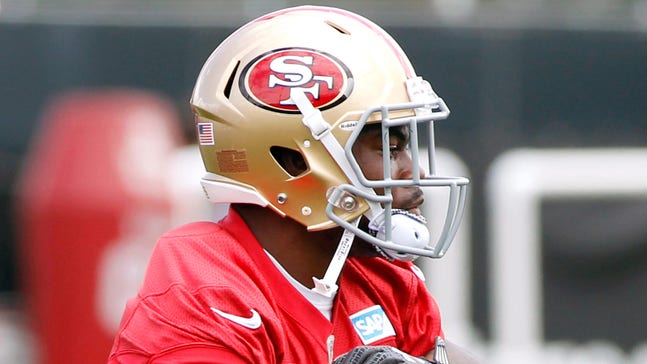 49ers RB Mike Davis says Kaepernick 'owes me a new thumb'
Published
May. 22, 2015 11:47 a.m. ET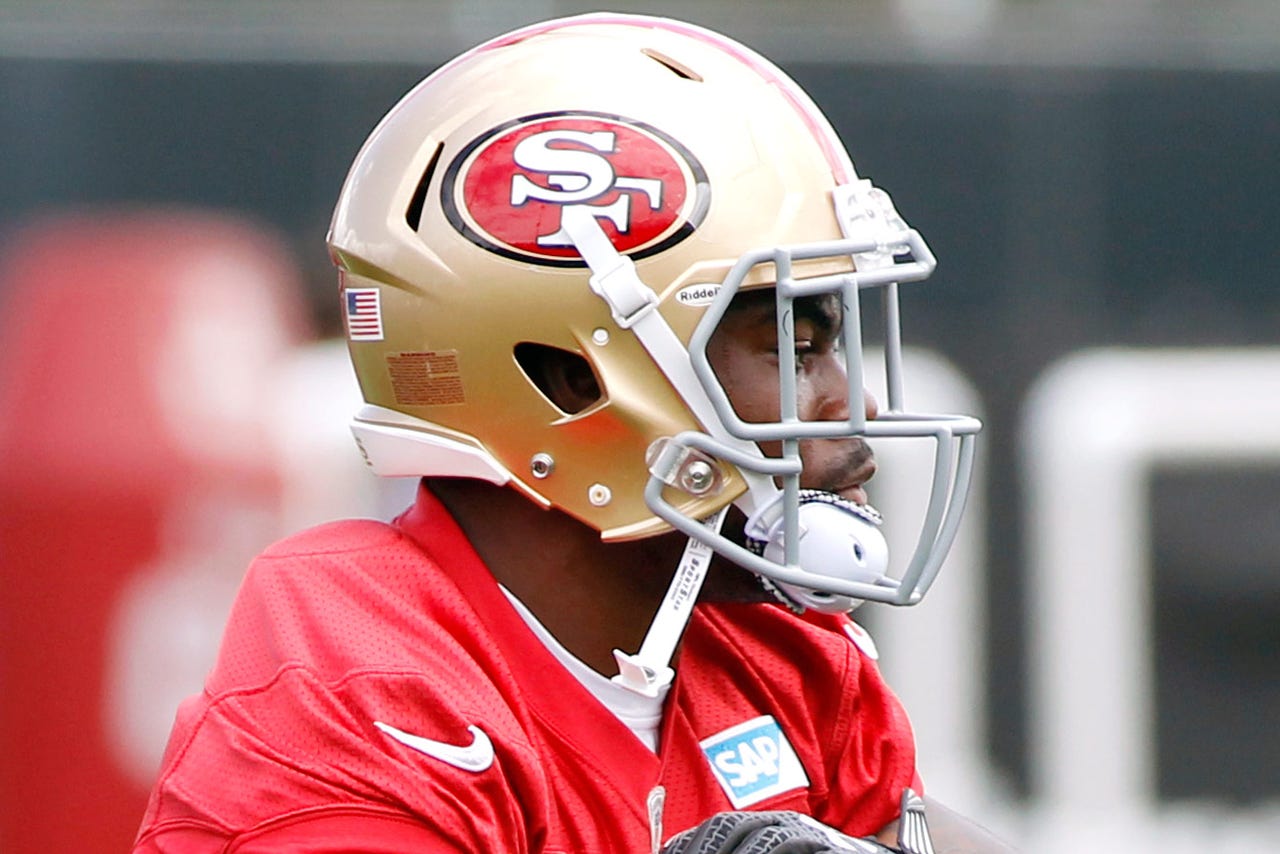 San Francisco 49ers rookie running back Mike Davis likely never had a quarterback in college throw the ball with as much zip as Colin Kaepernick does. 
Davis found out the hard way at 49ers OTAs just how hard it is to catch a football thrown by his quarterback. 
"My thumb is good, man. It was just one day," Davis said. "My thumb was messed up because of Kap, but I'm all right. . . . Kap, man, (has) a lot of power. I didn't know he could throw the ball that hard. As I can see yesterday, I can tell how hard he can throw it.
"I didn't know it was coming that fast and it hit my thumb," Davis said. "I still caught it, but it was crazy."
Davis is not the first person to be injured by a Kaepernick fastball and likely won't be the last.
(h/t CSN Bay Area)
---
---