National Football League
National Football League
49ers more prepared for playoffs this time
Published
Jan. 7, 2013 11:37 p.m. ET

Andy Lee's nerves came on a full day before San Francisco's playoff opener a year ago, not just leading up to his first punt as is typically the case each game. Tight end Vernon Davis was surprised at his butterflies stepping onto the NFL's big stage for the first time, too.
Last January, most of the 49ers had never been part of a playoff game and were suiting up for a rookie NFL coach. So much was made of the playoff inexperience at the time. Now, it's just the opposite.
These days, Jim Harbaugh's team is a playoff-tested bunch of veterans determined to make this a special postseason run that goes one step further - to the Super Bowl.
The NFC West champion Niners (11-4-1) can move closer to that goal when they host the Green Bay Packers in the divisional playoffs on Saturday night in a rematch of the season opener won 30-22 by San Francisco in September at Lambeau Field.
''A lot of guys don't know what it's like until they get out there,'' Davis said. ''For me, last year was kind of like, `Wow!' The energy, the atmosphere was on a whole other level. If you don't know, you might want to ask somebody so you won't be too surprised like I was. I was very surprised at the stage. I had an idea, but until I got out there, I was like, `Wow.' I was nervous, more so than usual.''
Not that it ever showed.
In a 36-32 upset of Drew Brees and the favored New Orleans Saints, Davis made a leaping 14-yard touchdown catch under pressure on a perfectly thrown ball from Alex Smith with 9 seconds remaining in the NFC divisional playoffs. Davis had another spectacular outing in the NFC championship game, catching touchdown passes of 73 and 28 yards in the Niners' 20-17 overtime loss to the eventual Super Bowl champion New York Giants.
If only Davis could do it again after a quiet year in which defenses keyed in on him and made others in a revamped receiving corps beat them.
''There are definitely more of our players who have been through the playoffs and can personally share with the first- or second-year players who haven't been through the playoffs what that experience was like for them,'' Harbaugh said. ''They can personalize it from conversation to conversation. I hope our young guys are taking advantage of that.''
So much was different about this season. San Francisco never ran off with the NFC West this time, yet still captured a consecutive division crown. There were no long winning streaks - and the Niners even had a frustrating home tie mixed in - and fewer victories than in Harbaugh's Coach of the Year debut season. Yet, here they are again as the NFC's No. 2 seed and fresh off a bye week to rest and prepare.
''We know what to expect going forward,'' left tackle Joe Staley said. ''I think last year a lot of the players had to draw from the older veterans. We all have playoff experience on this team. We know what kind of atmosphere it's going to be.''
Harbaugh, his coaches and the players have been fueled day in and day out ever since that loss to the Giants last year to get this franchise back to the Super Bowl at last. The Niners haven't been since winning a championship after the 1994 season with Hall of Fame quarterback Steve Young leading the way.
''The football gods have a different outcome for that last game than we did,'' Harbaugh said. ''Now is a new team, a team I feel very good going into the playoffs with and understands the challenge and the task that's up against us this time around.''
Lee certainly expects to be less anxious, without the worries of added pressure and expectations now that he has been through the playoffs once.
''I would say last year I didn't know what to expect,'' Lee said. ''It was a little nerve-racking, a little more than I thought it would be. This year, it's what we planned on, what it's supposed to be, just another game - a big game at that - but the best way we can approach it is it's just another game. There's a little bit more of that feeling in it than building it up as much and getting nervous about it.
''It's a little easier to go into it with a good, clean mind,'' Lee said. ''I felt a little nervous the day before the game. I never really do that. But I don't feel that will be part of it this year.''
Cornerback Tarell Brown knows the 49ers learned plenty during last season's playoff near miss, even some simple messages they will take into this weekend's game.
After beating Aaron Rodgers and Green Bay in Week 1, plenty has changed for both teams as they prepare to meet again.
''You've got to treat it like a normal game - we understand that. It's no pressure on us,'' Brown said. ''We have another opportunity to show the world we're one of the best teams in the league. We love playing these big games.''
Notes: Harbaugh said defensive lineman Justin Smith is expected back after he partially tore his left triceps. ''We look very much forward to having him back in the lineup,'' Harbaugh said. ... Harbaugh's father, Jack, told the former NFL quarterback last week that he had been the victim of Ray Lewis' first career sack. ''My legend grows ... Ray Lewis' first sack,'' Jim Harbaugh quipped. No, he doesn't recall the hit. ... Playoff tickets for Saturday sold out in less than 3 minutes Monday.
---
Online: http://pro32.ap.org/poll and http://twitter.com/AP-NFL
---
---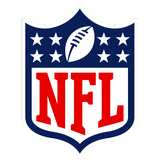 Get more from National Football League
Follow your favorites to get information about games, news and more
---