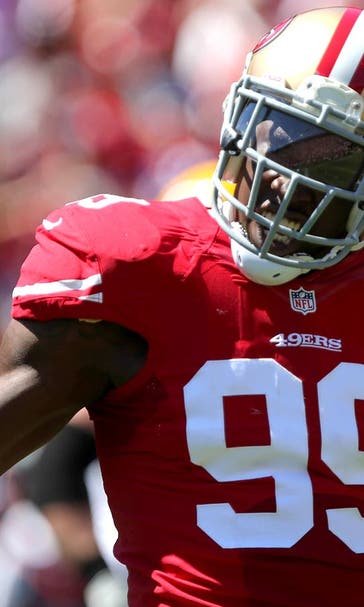 49ers GM Trent Baalke says Aldon Smith is 'hungry' in 2015
April 21, 2015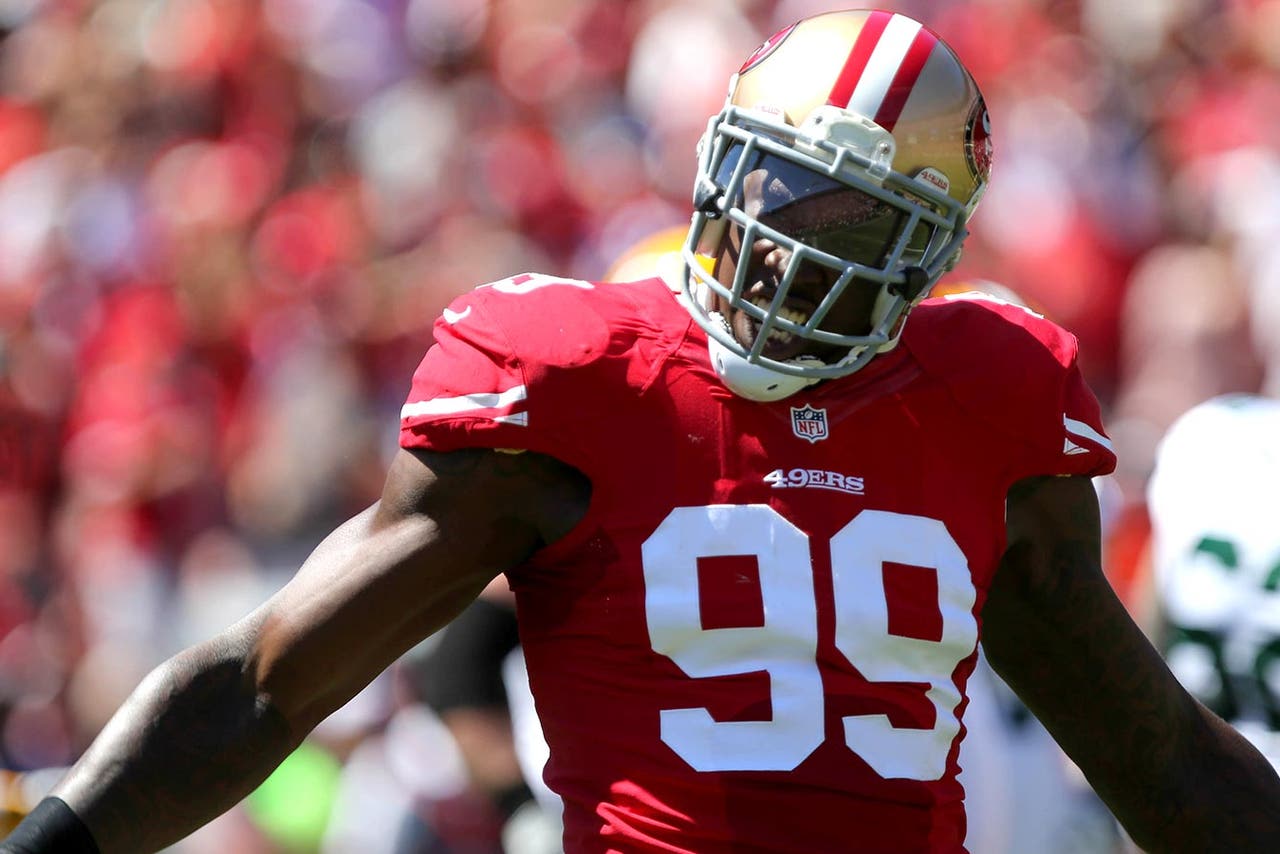 Aldon Smith has had a rough couple years to put it mildly, but he is ready to put that all behind him and come out strong in 2015.
Smith came into the league in 2011 and once he got the full time job in 2012 has been an absolute monster on the line. He recorded 31.5 sacks in his first two seasons.
Unfortunately, it has been off the field trouble that has kept him from being that elite talent the 49ers had hoped for when they selected him with the 7th overall pick in 2011.
Last year, he was suspended for the first half of the season on DUI and gun charges. When he finally returned, he did have some big plays, but there were a lot of inconsistencies in his game.
The 49ers picked up his option this year as essentially a prove it deal. His contract is laced with incentives and will need to play to earn any of his money.
It has only been a couple of weeks since the 49ers have taken the field, but GM Trent Baalke is loving what he is seeing so far. Baalke spoke to the media on Friday at 49ers headquarters and said about Smith:
"He's hungry. He's got a great look in his eye. For anybody who has been in a situation like Aldon has been in, every day is a process. But he's doing exceptionally well, and he's probably in as good of shape as he's been in in a long time. He's starting to develop into a leader out there, which is good to see. It's been a pleasure to watch."
Until you actually see it on the field, it is always smart to be hesitant with Smith, but judging from Baalke's comments this a welcome sight to 49ers fans. 
(h/t Niners Nation)
---
---