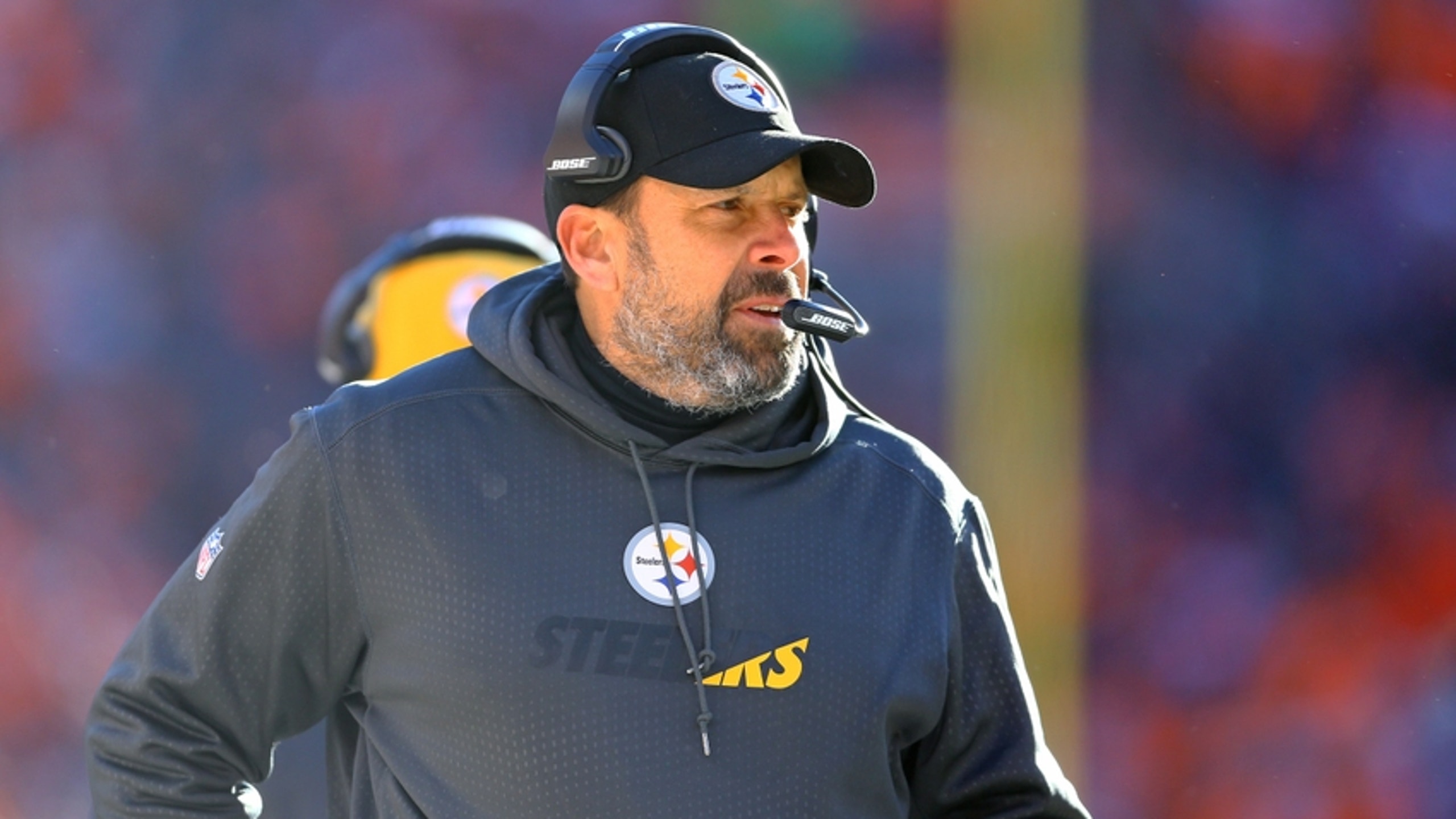 2017 NFL Head Coaching Candidates: The Best Fits For Every Team
BY Fansided and Erik Lambert/FanSided via NFL Mocks • December 17, 2016
Dec 4, 2016; Foxborough, MA, USA; New England Patriots offensive coordinator Josh McDaniels before their game against the Los Angeles Rams at Gillette Stadium. Mandatory Credit: Winslow Townson-USA TODAY Sports
There may be more 2017 NFL head coaching candidates finding new jobs this January than initially believed according to recent estimates.
So far there are three jobs that most believe will 100% be available. Then there are 2-3 others that stand a fairly strong chance of opening up as well. Some of it will depend on how the regular season ends. Still, which teams will be looking and who the favorite names are for those jobs have begun to crystallize. Here is a breakdown of the best matches for every man to every team and why.
Indianapolis Colts:  Josh McDaniels
They initially didn't seem like a team that was ready to make changes but after a devastating loss to Houston, that has changed. GM Ryan Grigson and head coach Chuck Pagano have been in hot water over the past two years for their failure to put a better team around star quarterback Andrew Luck. Thus far owner Jim Irsay has remained patient, but if this team misses the playoffs for the second year in a row, changes will be expected.
If any situation would make sense for star offensive coordinator Josh McDaniels to get his second crack at a head coaching job, it's this. He would take over one of the five best quarterbacks in football with an assortment of speedy weapons at his disposal. That might as well be stealing for somebody like McDaniels. At that point it becomes a matter of whether he can get the defense straightened out.
Jan 24, 2016; Charlotte, NC, USA; Carolina Panthers offensive coordinator Mike Shula (left) arrives to the stadium prior to the NFC Championship football game between the Carolina Panthers and the Arizona Cardinals at Bank of America Stadium. Mandatory Credit: Jason Getz-USA TODAY Sports
Buffalo Bills:  Mike Shula
Rex Ryan has always talked a good game, but its been years since he's been able to back it up. The embattled head coach of the Buffalo Bills has watched another promising start to a season fizzle down the stretch. The team continues to lose frustratingly close games and it's often his defense that's giving up the crucial plays. Combined with a new ownership that wants to make their own stamp on the organization, this look inevitable.
The big surprise is their choice. Mike Shula has hovered in and out of head coaching conversations for years. Not until recently though did he become a serious candidate. This due in large part to his immense success turning Cam Newton into an MVP and the Carolina Panthers offense into a points machine. He's the son of Hall of Famer Don Shula and been around the league a long time. He might be perfect for the direction Buffalo wants to go.
Jan 17, 2016; Denver, CO, USA; Pittsburgh Steelers offensive coordinator Todd Haley against the Denver Broncos during the AFC Divisional round playoff game at Sports Authority Field at Mile High. Mandatory Credit: Mark J. Rebilas-USA TODAY Sports
New York Jets:  Todd Haley
This time around the New York Jets have some specific properties they should look for. Todd Bowles, presuming his gone after an ugly finish in 2016, isn't what this team need. They've tried the defensive approach but with the quarterback position suffering, getting an offensive mind in place might be the right decision. The best idea would be finding somebody who is proven. Maybe even been a head coach before. That would be Todd Haley.
He's enjoyed some great success in Pittsburgh with Ben Roethlisberger and that crew. He's also got prior experience from his time in Kansas City. Odds are he's learned some lessons from that unfortunate run. Best of all he has something else of note:  ties to the Jets organization. Haley actually broke into the NFL as a scouting assistant for them in 1995 and became their wide receivers coach shortly after. That familiarity makes the idea even stronger.
Aug 18, 2016; Foxborough, MA, USA; New England Patriots defensive coordinator Matt Patricia on the sideline against the Chicago Bears in the second half at Gillette Stadium. The Patriots defeated the Bears 23-22. Mandatory Credit: David Butler II-USA TODAY Sports
San Diego Chargers:  Matt Patricia
By the look of things, Mike McCoy has coached his final year in San Diego. Injuries have played a major part in the struggles this year, but the Chargers ownership have already been looking at a move. The core strength of this roster is no longer Philip Rivers and his cast. It will be their young defense headlined by Joey Bosa, Jatavis Brown, Denzel Perryman and Casey Heyward. They will want somebody who can insure that doesn't get screwed up.
Matt Patricia is the "other" New England Patriots coordinator who deserves more attention than he's gotten. His endless adaptability, intelligence and preparation have made the Patriots defense a consistent success despite constant big-name losses. With his engineering background he has the understanding of how to build a roster and knowing where to fit the right pieces. He'll know exactly what to do with that Chargers group.
Jul 29, 2016; Flowery Branch, GA, USA; Atlanta Falcons offensive coordinator Kyle Shanahan reacts during training camp at the Atlanta Falcons Training Facility. Mandatory Credit: Dale Zanine-USA TODAY Sports
Los Angeles Rams:  Kyle Shanahan
It's reported McDaniels is the big fish the Los Angeles Rams want but people aren't sure he will be interested in the job. The big reason? Jared Goff. Some around the league have already made their determination of the rookie 1st overall pick. They feel he's going to be a flop. That's not entirely fair considering the mediocre supporting cast he has around him and the questionable coaching he's received to this point. What L.A. wants is a coach who adapts to the players he has.
Kyle Shanahan does that about as well as any offensive coordinator in the NFL. He's proven it time and again in his many stops around the league. His latest in Atlanta has bore major fruit. Matt Ryan is playing his best football and is challenging for MVP. Shanahan is the son of a Super Bowl winner and has also worked with two others in John Gruden and Gary Kubiak. He's a keen offensive who is ready for his shot. If anybody can help Goff, it's him.
Oct 30, 2015; Chandler
Chicago Bears:  Jim Bob Cooter
John Fox is not out of the woods yet. Why should he be? The head coach has gone 9-20 so far as head coach of the Chicago Bears. Yes, injuries have played a big factor but that shouldn't be a strong enough excuse. His teams have played hard but they've also had discipline problems (ill-timed penalties, suspensions). To say nothing of his questionable game management. They say patience is important to a coach having success with a team, but tell that to the Rams with Jeff Fisher.
Mike Freeman of Bleacher Report indicated the Bears might have interest in Jim Bob Cooter. That would make sense for a number of reasons. He's had success within the NFC North. Matthew Stafford is an MVP hopeful because of him. He is considered one of the top, young offensive minds in the NFL. Chicago is on the cusp of seeking out their next franchise quarterback. Often the best way to make that venture a success is finding a head coach who can develop one.
Oct 30, 2016; Tampa, FL, USA; Tampa Bay Buccaneers defensive coordinator Mike Smith looks on prior to the game at Raymond James Stadium. Mandatory Credit: Kim Klement-USA TODAY Sports
Jacksonville Jaguars:  Mike Smith
Gus Bradley is the one coach whom everybody in the league can agree will be fired regardless of how the final three weeks go. He's a good guy and dedicated coach. He just can't win. In four seasons he has 14 wins total. That is inexcusable for an NFL head coach. Blake Bortles has not gotten better at quarterback. Even Bradley's bread and butter of defense isn't performing at a high level, which is surprising given the wealth of talent on the roster.
What the Jacksonville Jaguars need is somebody who can whip the roster into shape. Ideally they'd be wise to go with a man who might have some experience. Mike Smith is a name that sort of fell off the radar after he was fired by Atlanta last year. However, his star is on the rise again thanks to the improved play of the Tampa Bay Buccaneers defense. Many forget Smith took the Falcons to an NFC championship. Rebuilding a team into a contender is not an unknown to him.
More from NFL Mocks
This article originally appeared on
---
---