Why LeBron James taunting Warriors fans about his rings makes zero sense
BY Andrew Lynch • January 18, 2017
LeBron James didn't seem particularly bothered by the Cleveland Cavaliers' blowout loss to the Golden State Warriors in Golden State on Martin Luther King Jr. Day.

The King came out chucking 30-foot 3-pointers and ignoring potential drives to the rim, basically handing the game to the Warriors in the first quarter. Yet LeBron wasn't completely unflappable Monday.

https://vine.co/v/5LWmvOK5dBY

From the looks of that video, a Golden State fan got under LeBron's skin, and he responded by pointing to his ring finger and holding up three digits — a likely reference to his three championships.

On the surface, it's a fair response to a heckler, especially since LeBron claimed one of those three rings at the expense of the Warriors last year. Here's the thing, though: LeBron has much bigger fish to fry than a Golden State fan or even the Warriors themselves.

The King very clearly stated this offseason he's chasing Michael Jordan. Period.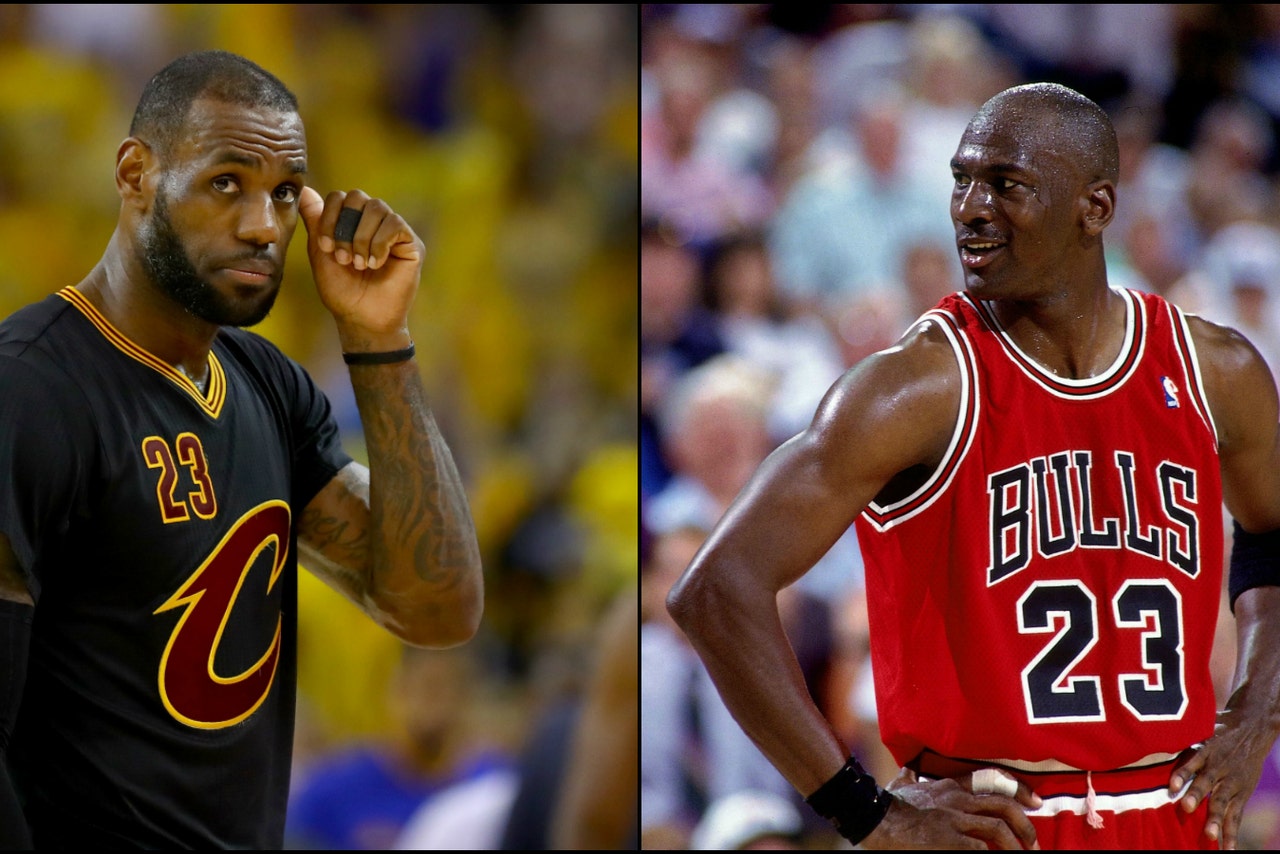 Embarrassing Golden State on the way to last year's championship was great, sure. There's literally nothing like coming back from a 3-1 Finals deficit.

Yet from this point forward, that Jordan-shaped measuring stick is how LeBron will be judged. Fair or unfair, that's the burden LeBron put on himself after leading the greatest comeback in NBA Finals history. He asked for this.



So while LeBron thinks he's silencing a Warriors fan, he's really calling attention to the fact that he's only halfway to MJ's total number of championships — and that he recently turned 32 years old. And as our own Skip Bayless has argued before, LeBron has to exceed Jordan's total, since the former has failed in the Finals while the latter was a perfect six-for-six.

Having three rings is pretty cool, until you realize how much work is left to be done. Even LeBron's good friend Dwyane Wade isn't sure James can ever surpass Jordan.

Personally, I think there's a chance — but it requires everything going perfectly for the rest of LeBron's career, and that starts with taking care of the Warriors on the court instead of engaging in a bit of trash talk with fans.


---
---