National Basketball Association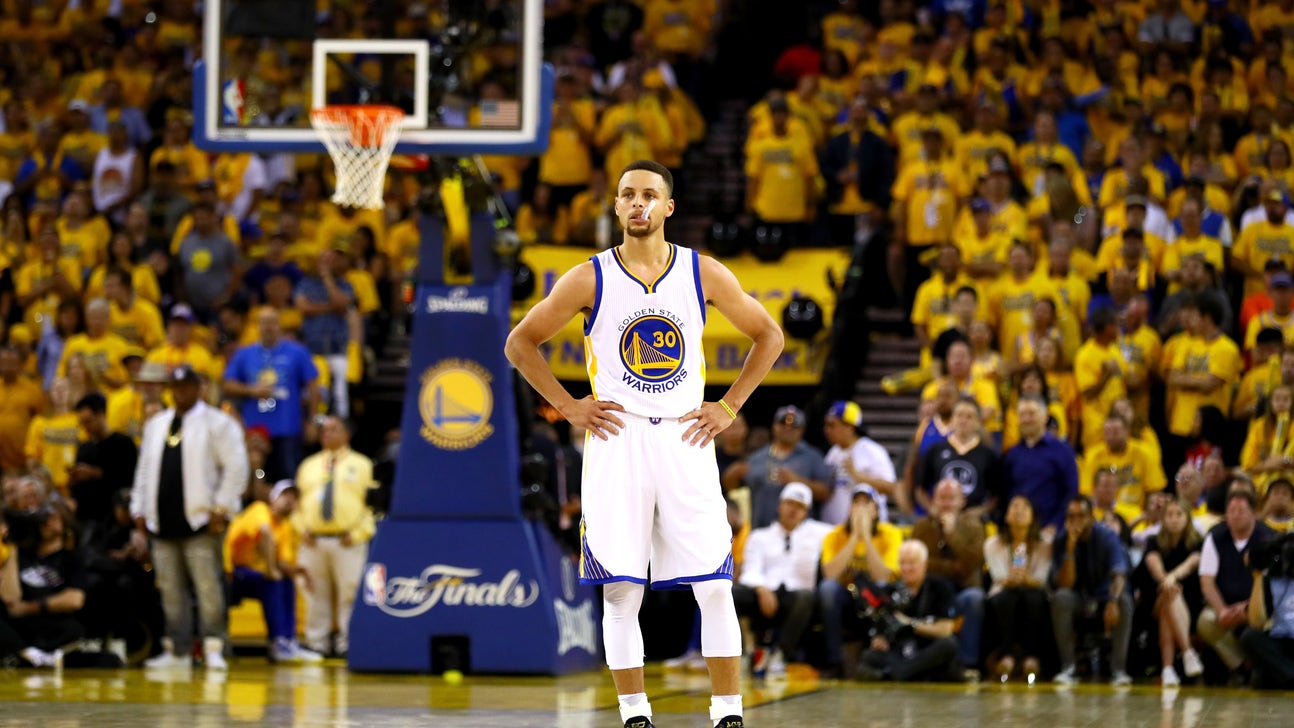 National Basketball Association
Why Golden State's 73 wins are meaningless but New England's 16-0 still matters
Published
Jun. 20, 2016 11:25 a.m. ET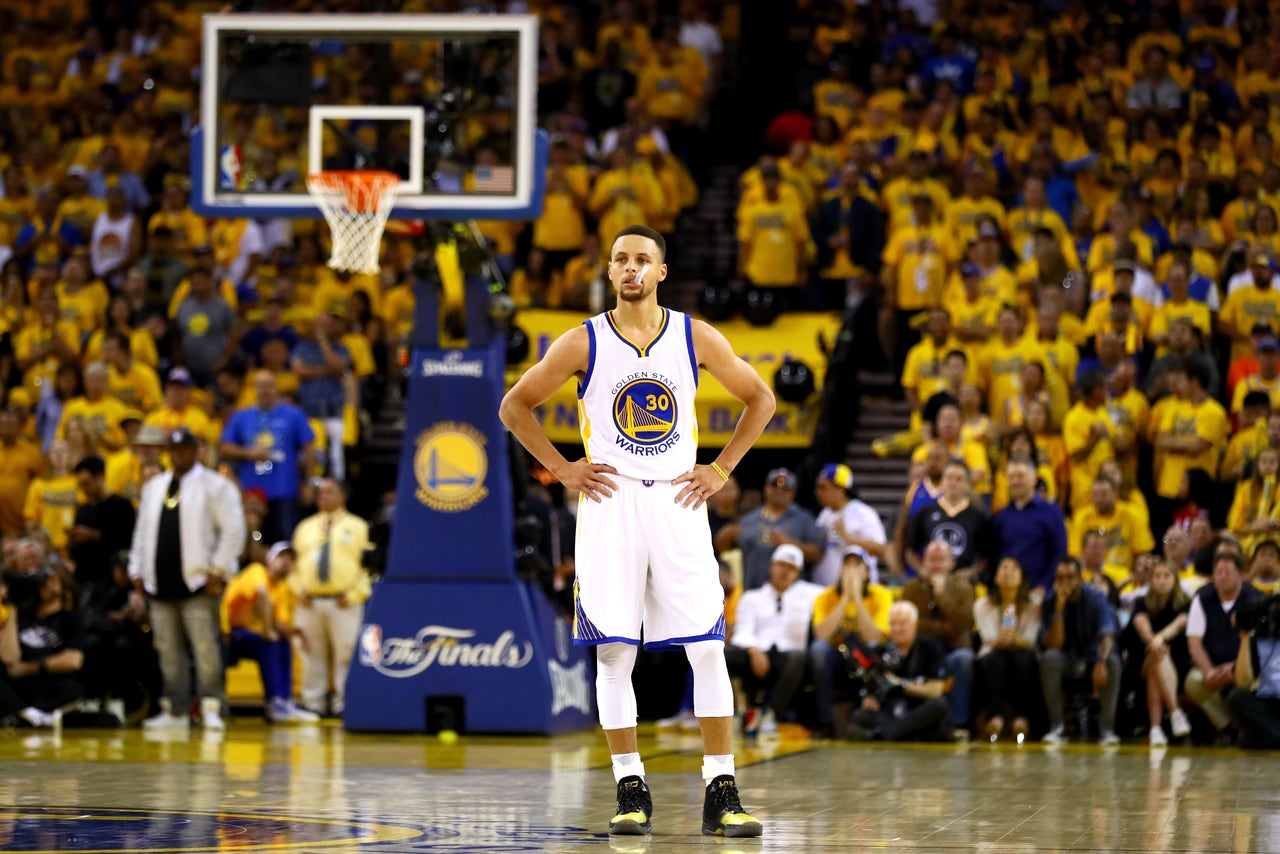 It was the greatest season that never was.
After more than a week of sputtering and stalling, the Golden State Warriors finally crashed and burned Sunday night, ending what seemed certain to become the greatest season in NBA history and turning immortality into sports infamy. Never has a team been so great when it didn't matter and so ordinary when it did.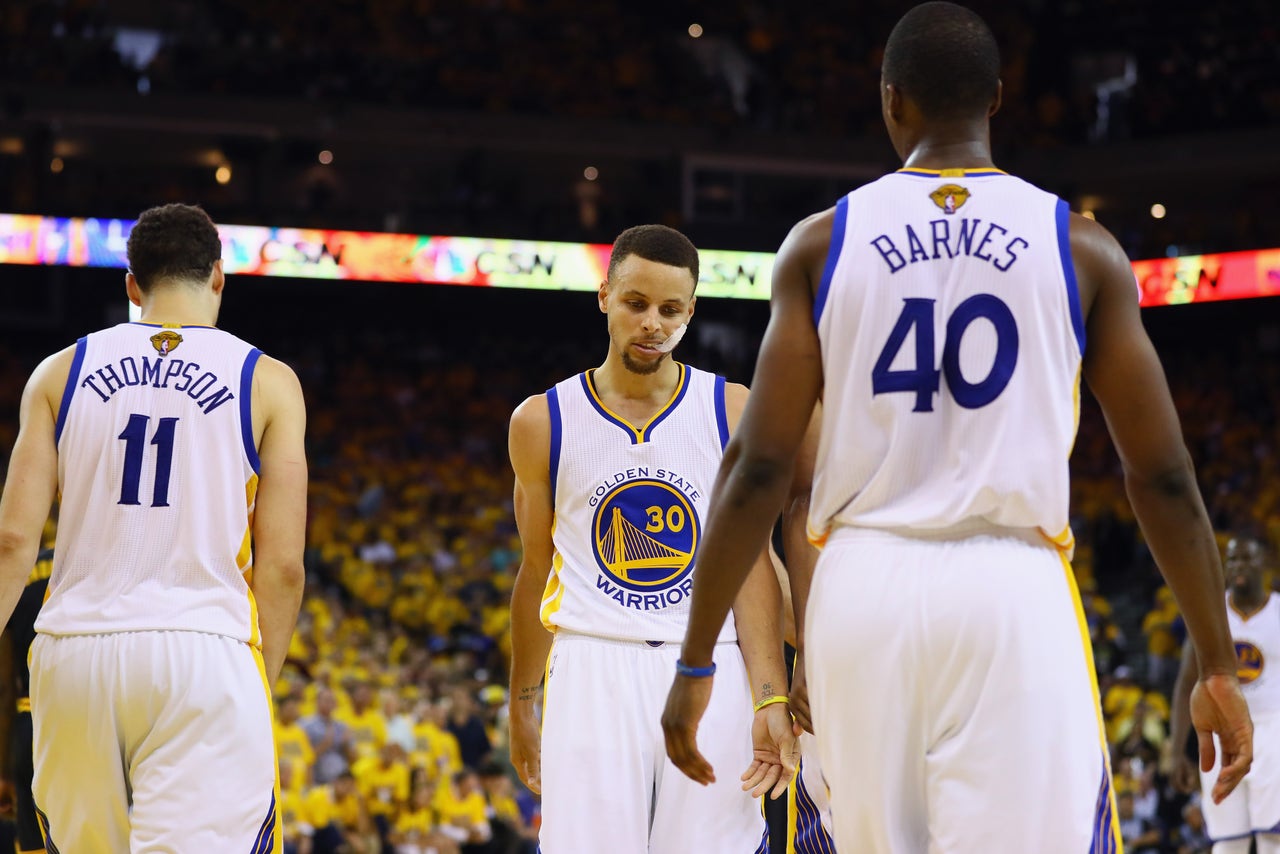 (Ezra Shaw/Getty Images)
There's no silver lining to Golden State's seven-game loss to the Cleveland Cavaliers in the NBA Finals. The long lens of history won't validate the Warriors' record 73 regular-season wins. They won't overshadow the eventual champion, particularly because that champion was LeBron James getting that first ring in Cleveland. Fairly or not, the Warriors will go down in the history books as frauds and failures, with the only saving grace on the horizon coming in the form of a title in 2017. Anything short of that and it's a complete bust, even with that 2015 banner hanging in Oracle Arena.
Call it the burden of high expectations. If Golden State had gone 68-14 this year - having a tremendous season instead of an all-time one - their exit would feel more noble. They'd have simply been a great team losing to another, just like with Golden State's last playoff victims (Oklahoma City). But breaking that NBA single-season record for wins, besting anything Michael Jordan's immortal Bulls teams has ever done, meant it was title or nothing in the Bay Area.
(Ezra Shaw/Getty Images)
That title seeded inevitable. No other sport has a bigger correlation between regular-season success and end-of-season trophy raising than the NBA. There are no such things are best-of-seven flukes. The best almost invariably win, which is why the 2015-2016 Warriors are the only team in the top five for single-season winning percentage to not win the title. (And obviously that's a list they top, winning four more games than all but one other team in NBA history.)
This isn't football where the 16-0 Patriots (a team that was instantly compared to these Warriors) can lose a bad-luck, 60-minute game against an inferior team because of a miracle throw and an even more miraculous catch. It's not tennis, where Serena Williams can get three sets from a Grand Slam, then go cold for 45 minutes and see it all fall apart against a player for whom the word "journeywoman" might be over-descriptive. It's not baseball or hockey, where hot pitching and goaltending, respectively, are enough to have an 86-win wild-card team beat a 101-win team without it causing anyone to even think twice. I mean, do you know who holds the modern, regular-season wins record in baseball, what that total is and how that team did in the playoffs? Probably not. (It was the 2001 Mariners, who lost in Game 5 of the ALCS. I had to look up everything but the Mariners part.) So if the regular-season wins record doesn't matter in other sports with 82+ games, why basketball?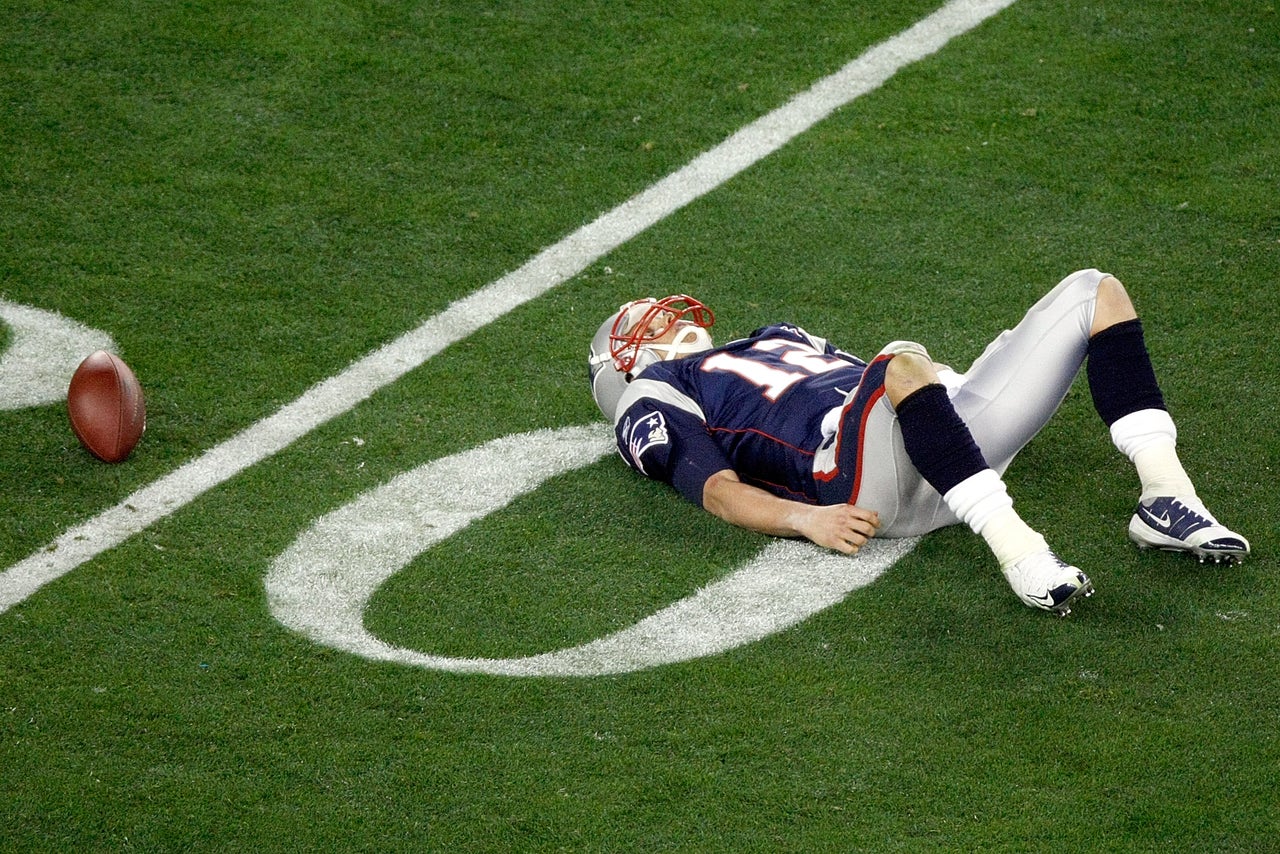 (Jim Prisching/MCT/MCT via Getty Images)
It's all about MJ. Jordan represents the pinnacle of modern sports achievement and to break one of his marks is to breathe his rarified air. When Jordan's Bulls broke the mark, few knew or cared who held the record before him. It only became a "thing" when the Bulls went 72-10, a record which, it has to be noted, featured a very cool, round number in the loss column. When Golden State gets to 73-9, that loss column has an even cooler single-digit number. These things matter more than you think perception-wise, and it's why 69-13 (by the '72 Lakers) never held the same resonance.
The ultimate sports perfection was that 16-0 and it still is even though it ended with an 18-1 mark after the playoffs. We don't forget that - it's a key part of the narrative - but no one seems to hold it against New England. The 16-0 is still revered as if the Super Bowl loss never happened.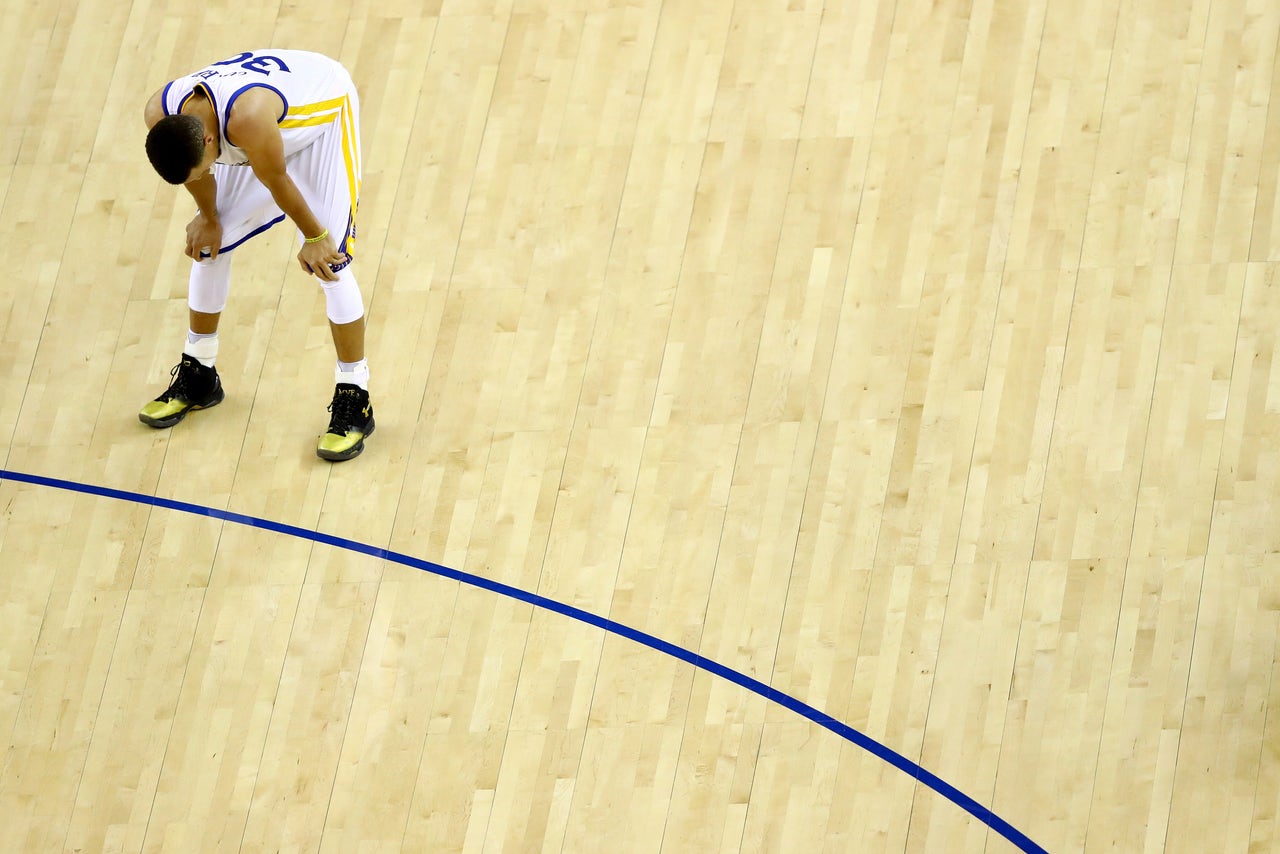 (Ezra Shaw/Getty Images)
Why won't Golden State get the same love? Why could it be discovered that Steph Curry was playing with slightly-deflated WNBA basketballs and we still wouldn't compare Golden State with New England?. Because the NBA Finals went on for nearly two weeks and the Warriors fallibility has been evident for about a month. The Warriors didn't lose because Steph Curry got cold or LeBron James went on a heater, they didn't lose because of a phantom foul call or missed free throws. They didn't lose because of a 15-second stretch in which Eli Manning played Houdini to David Tyree's Copperfield. The Warriors lost because the Warriors were the inferior team. In the NBA, you can fluke your way to a win, just the same as in football. You can't fluke three-straight.
The biggest difference between those Patriots and these Warriors? New England going 16-0 didn't seem to have an adverse effect on trying to go 19-0. It's hard to say the same about the Warriors regular-season achievement and their playoff failure.
(Thearon W. Henderson/Getty Images)
It's hard to defend. The worst thing that happened to Golden State was winning 24 straight to start the season. Had the team gone 21-3, no one would have been talking about any records and the Warriors could have settled in for the long game - playing every night with one eye looking squarely down the road. Instead, MJ and the '96 Bulls came to the forefront of everybody's minds just before Christmas and became the bigger goal than winning a title, even if unintentionally. Can you blame them? The Warriors seemed untouchable. Why not go hard for that record. They were going to cruise through the playoffs anyway, right?
Those 73 wins were going to become their arguing point in the G.O.A.T. debate. Now they're a symbol - the symbol? - of sports hubris. Golden State tried to upset the natural order of the NBA, where you play hard some nights, then take it easy on others, knowing it's an ultra-marathon, not a sprint. In dominating a mostly apathetic league in the regular season, the Warriors had a winning percentage of .890. They were sprinting while everybody else was settling in for the middle part of the marathon.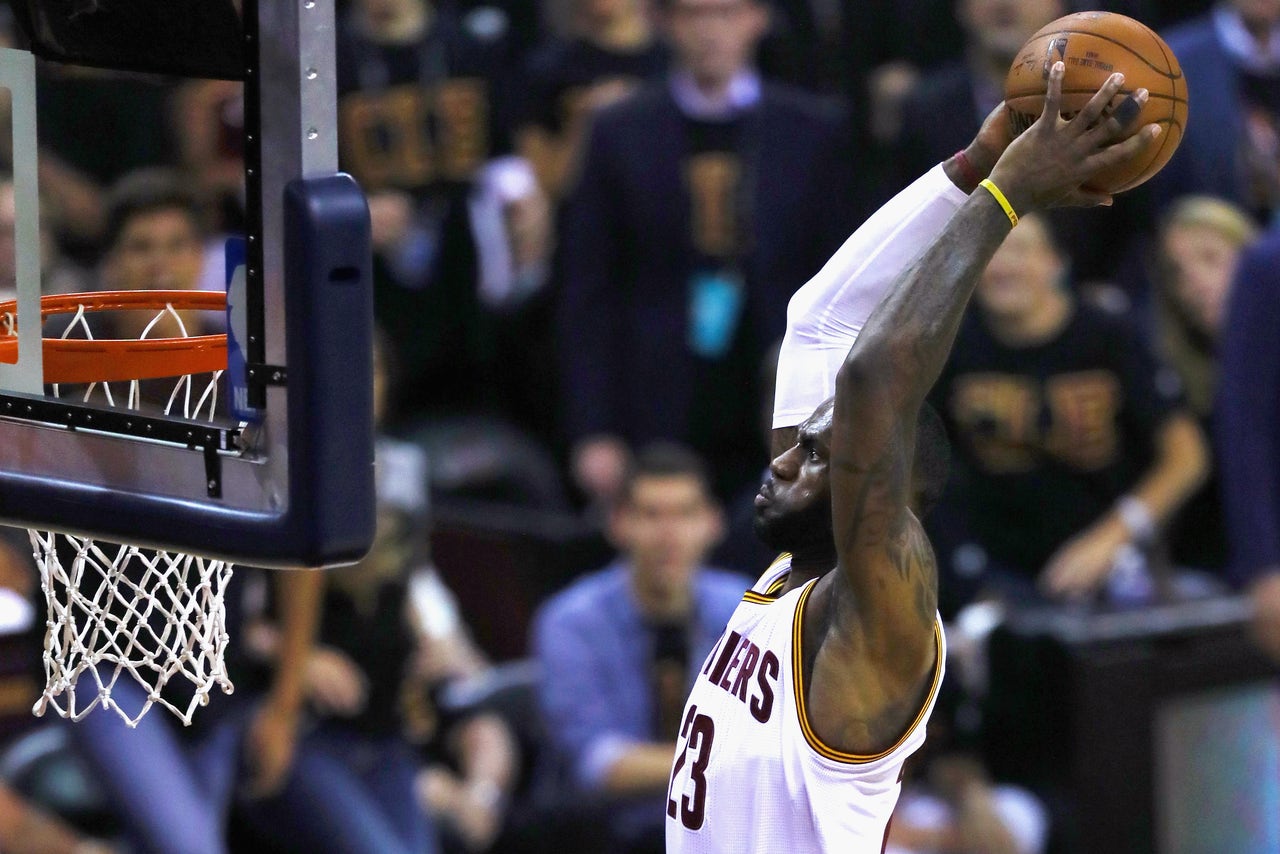 (Ezra Shaw/Getty Images)
Then, in the homestretch of the past month, the Warriors slipped to 7-7, a .500 winning percentage. The rabbits couldn't keep up the pace. Suddenly, everything they did beforehand is rendered meaningless. Should it matter that one Steph Curry three falling and one Kyrie Irving three bricking in the final minute of the entire season would have changed everything? It should, but it doesn't. Sports aren't fair that way. There are no ifs. There's also no such thing as a legendary NBA team that didn't win a title.
The NFL playoffs are a total crapshoot. The NBA playoffs are a meritocracy. The best teams invariably win. That didn't change this time. The best team was crowned NBA champion on Sunday night. For the losers, 73 games was basically an impressive preseason. 
---
---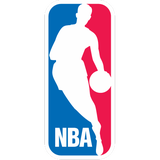 Get more from National Basketball Association
Follow your favorites to get information about games, news and more
---