National Basketball Association
National Basketball Association
Westbrook struggles as Thunder lose Game 1
Published
May. 18, 2011 6:10 a.m. ET

After his All-Star point guard struggled with his shot in his Western Conference finals debut, Kevin Durant provided Russell Westbrook with a quick vote of confidence.
''I could bet the whole house that Russell Westbrook won't go 3 for 15 again,'' said Durant, the league's scoring champion. ''You can quote me on that.''
Westbrook missed 12 of his 15 shots from the field in the Oklahoma City Thunder's 121-112 loss to the Dallas Mavericks in Game 1 on Tuesday night, following an exceptional performance in Game 7 of the Western Conference semifinals with an uneven outing in the opener.
Westbrook scored 14 of his 20 points from the foul line and was unable to muster the kind of all-around production that turned him into an All-Star this season.
He had only three assists - his least this postseason - and three rebounds, just two days after he had the fifth Game 7 triple-double in NBA history. That performance put his name in the record books with the likes of Jerry West, Larry Bird, James Worthy and Scottie Pippen.
''It's not about me or what I was doing,'' Westbrook said. ''It's about our team, and we've got to continue to play.''
Game 2 is Thursday night in Dallas.
The 22-year-old speedster seemed to have a distinct advantage on 38-year-old counterpart Jason Kidd coming into the series, but the Mavericks switched DeShawn Stevenson onto him at the start and largely kept Westbrook ineffective throughout.
Especially when compared to his previous game, when he snagged 10 rebounds - including six on the offensive end to create extra possessions - and dished out 14 assists, his most since November.
''It's a different team,'' Westbrook said. ''We definitely tried to play with the same intensity, but the style of play is a little different. We've got to adjust.''
Westbrook also had four turnovers, and the Thunder fell to 0-3 in the playoffs when he has more giveaways than assists.
When asked what the Mavs were doing to stop him, Westbrook responded: ''Nothing. I just missed shots.''
Westbrook made only one of his first 11 shots, and that came when he had a steal and a runout for an uncontested right-handed jam in the first quarter.
This game wasn't like earlier ones in the playoffs that brought sharp criticism when Westbrook would settle for frequent jumpers and took more shots than Durant instead of passing first.
He often got into the lane, but couldn't finish or produce much offense for his teammates.
''Westbrook had a very subpar game for him,'' Dallas coach Rick Carlisle said. ''I though we did some good things against him, but I also thought he just had an off game.''
Durant, who scored 40 points, started out by making his first six shots but the Thunder quickly faded when he started missing and Westbrook couldn't connect either.
Durant's first two misses came in the midst of a 13-0 run that put Dallas ahead to stay in the final 3 minutes of the first half. Oklahoma City missed its final six shots of the first half, failing to make a basket after Kendrick Perkins inadvertently bloodied Shawn Marion's nose with his right elbow on his way in for a layup with 4:26 remaining.
Westbrook came up empty on three drives into the lane, Perkins had a shot swatted by Tyson Chandler and Durant missed a pair of jumpers. Westbrook also missed twice in the opening minutes of the third quarter as Dallas' lead continued to grow into double digits.
''I have a lot of faith in my teammates. I believe in them,'' Durant said. ''No matter if they miss 10 shots in a row, I'm still going to pass them the ball. I'm still going to have trust in them.
''That's what it's all about. We have to lean on each other. One guy can't win a series. Two guys can't win a series, so we've got to stick together.''
The Thunder's point guard problems didn't end with Westbrook. Backup Eric Maynor was scoreless in 10 minutes and Nate Robinson - getting some rare minutes outside of garbage time - couldn't handle J.J. Barea, who scored 12 of his 21 points during an early fourth-quarter stretch when Robinson was guarding him.
''I felt that we needed a spark,'' Brooks said. ''That's one of the things that (Robinson) does. He brings energy, he brings some toughness. I thought we'd have a spark. We had a little spark, but it wasn't enough.''
---
---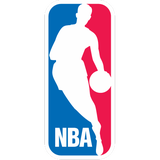 Get more from National Basketball Association
Follow your favorites to get information about games, news and more
---