Warriors-Hornets Preview
BY foxsports • December 1, 2015
The Charlotte Hornets have played their best basketball of the season on this homestand, though the biggest challenge of all lies ahead.
The Golden State Warriors look to extend the best start in NBA history when the Hornets conclude their seven-game home stretch against the defending champions Wednesday night.
Golden State withstood a strong challenge from improving Utah and moved to 19-0 on Monday, winning 106-103 on the road. Stephen Curry snapped a tie with a 3-pointer with 51.9 seconds left, then made two critical free throws after the Jazz's Rodney Hood missed a potential go-ahead shot with 5.9 remaining.
Curry scored 10 of his 26 points in the final 6:20 to lead the Warriors to a 23rd straight regular-season win.
"What gets lost in the record is the tough games we've had to claw our way out of like (Monday's)," he said. "Just because we are 19-0 doesn't mean we can just show up and blow teams out and guarantee a win, we actually have to do something about it.''
The victory opened a seven-game trip that continues with Curry's return to his hometown of Charlotte, where he's averaged 29.0 points in five visits. He scored 43 in a 115-111 loss there Dec. 9, 2013.
He'll face a surging Hornets team that's tightened up defensively on its homestand. Charlotte has limited four of its last five opponents to 95 or fewer points and held its past three to 42.0 percent shooting or below.
The Hornets held Milwaukee to 36.1 percent over the final three quarters in rallying for an 87-82 win Sunday, their fifth in six games.
Stopping the Warriors, the league's highest-scoring team at 115.3 points per game, figures to be a considerably tougher task. Golden State has shot under 42 percent once on the season and has reached the 100-point mark in every game.
Curry was 1 of 10 from 3-point range and the Warriors made 42.4 percent from the field in last season's visit to Time Warner Cable Arena, but they won 106-101 on Nov. 28, 2014 behind reserve forward Marreese Speights' 27 points.
Charlotte won't have one of its top scorers available for Wednesday's matchup, however, as center Al Jefferson will be sidelined two to three weeks after straining his left calf against the Bucks.
With Jefferson out and backup point guard Jeremy Lin uncertain with a sprained right ankle, the Hornets will rely more heavily upon their perimeter trio of Kemba Walker, Nicolas Batum and Jeremy Lamb. All three players are shooting 36.1 percent or better from beyond the arc.
Walker has gone 15 of 31 from 3-point range while averaging 23.4 points in his last seven games, while Lamb continues to produce in his sixth-man role, averaging 12.8 points on the season.
"It's been a great month for us,'' Walker said. ''We've got great depth now. Guys are always willing to step up and make plays.''
Golden State will play a third straight game without Harrison Barnes due to a left ankle sprain he sustained Friday at Phoenix.
The Warriors swept the 2014-15 season series, also winning 112-87 at home last Nov. 15.
---
---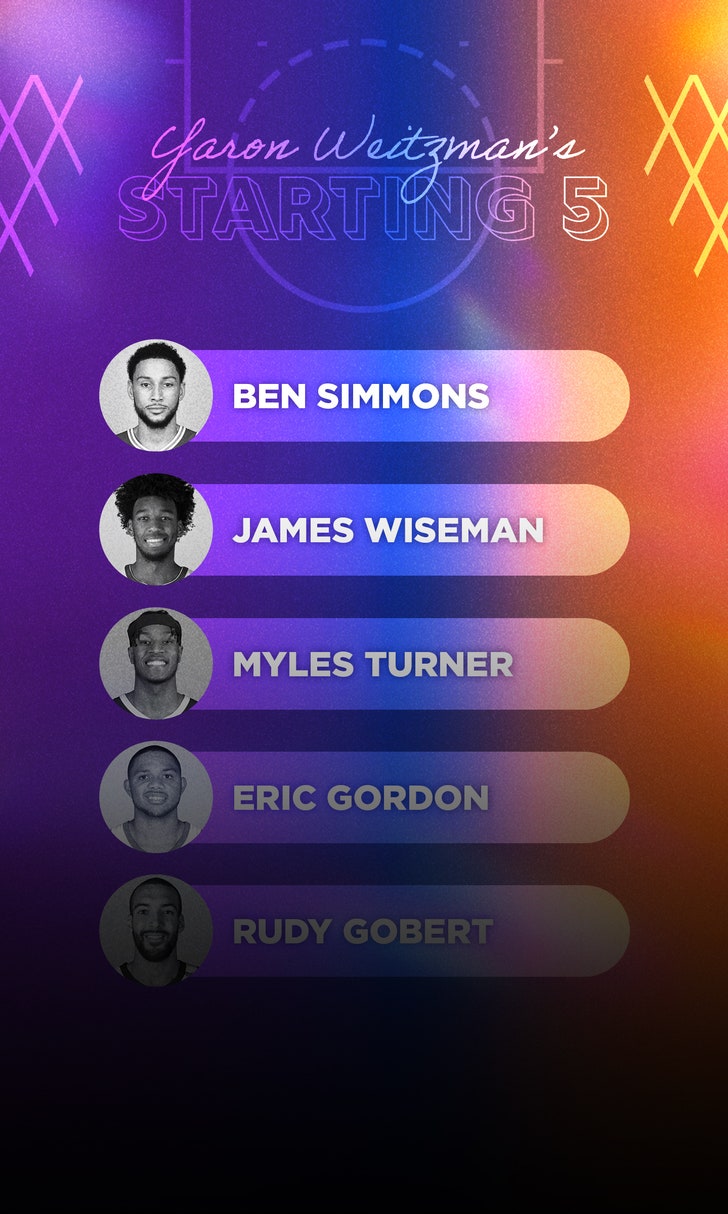 National Basketball Association
NBA Starting Five: Sixers lead teams with most to gain before trade deadline