National Basketball Association
National Basketball Association
Wade's whirlwind year ends with return to finals
Published
May. 29, 2011 12:02 a.m. ET

Only a year ago, everything in Dwyane Wade's life was uncertain.
Former business partners had brought a combination of civil lawsuits, seeking somewhere around $100 million in what they said was the earnings potential of some failed deals. His yearslong divorce battle was still unsettled. Another courtroom fight was looming for custody of his two sons. And the free-agent period was fast-approaching.
''Very long year,'' Wade said Saturday. ''Very, very long year.''
Alas, it comes with a very, very sweet opportunity to close this chapter.
Wade is heading back to the NBA finals for the second time. When his Miami Heat open the series at home against the Dallas Mavericks - the franchise they beat in 2006 as well - on Tuesday night, it'll be exactly 52 weeks after the four civil suits were settled in what was an overwhelming victory for his side.
With that, everything started falling into place.
Wade got his divorce. He stayed in Miami. He got LeBron James and Chris Bosh to join him. He got Udonis Haslem to stay with him. He got custody of his kids. The Heat won 58 games, endured some major bumps along the way, needed only 10 games to get past Chicago and Boston on the way to the Eastern Conference title, and now stand four wins from the ring.
''This would be the capper,'' said Tragil Wade, the Heat star's sister. ''My mom has been saying this since his 29th birthday in January: 'This will be the year and he will be rewarded. It'll be in his favor. It will end in his favor.' So even now, it's all about belief. We've always had belief. When things are good, when things are bad, we always have to have belief.''
The first championship was great, sure.
After the last 12 months, for Wade, a second title would be monumentally more enjoyable.
''I know him better than anybody and I saw the toll that it kind of took on him,'' Haslem said of the past year for one of his closest friends. ''Through all that, he stayed professional. I think he's used basketball as an outlet, as many of us do, and when it was all over and he was fortunate enough to get custody of his kids, I saw a light just shining around him.''
That light hasn't always been there, of course. Wade's story is well-known, starting with an incredibly rough upbringing in Chicago, leaning on his sister as the maternal influence for many years when his mother - Jolinda, now a minister who turned her own life around - wasn't there for her children for an array of reasons.
Basketball was the escape, taking him away from the problems in Chicago to Marquette, then from Marquette to Miami. It has given him wealth and fame, and now - after a season unlike any other, where the Heat were as scrutinized as perhaps any team in NBA history - it has brought him to the cusp of a second championship.
''Basketball,'' Heat coach Erik Spoelstra said, ''has always been Dwyane's sanctuary.''
The overriding theme for this season was sacrifice, and in the beginning, that meant money.
Not only did Wade take less than the maximum he could have accepted from Miami, but he even signed for less than James and Bosh did, giving the Heat even more flexibility to fill what he envisioned as a roster able to contend for championships.
He sacrificed stats, too. The ball isn't in his hands as much, obviously, with two other All-Stars in tow. Somehow, his scoring average dipped only 1.1 points from where it was in 2009-10, down to 25.5, and he shot a career-best 50 percent - exactly 692 makes, 692 misses.
''Whatever it takes,'' Wade said.
Those words rung true in Game 5 of the Eastern Conference finals in Chicago. Wade struggled for much of the night again before he, James and Bosh led an 18-3 burst to end the game.
Game over. Series over.
And afterward, in his hometown, Wade looked simply drained.
''I had a lot of emotions going through my mind and my body and thinking about going back to the finals,'' Wade said. ''It's been a long time. And everything we went through this year to get to this point - where we expected to be and where we wanted to be - finally was reality.''
After a day of rest, some spring in his step was back Saturday, though he was excused from much on-court work to get time to rest after an East finals where he battled an aching shoulder - but stopped short of calling himself injured.
Wearing low-cut sneakers and Heat practice gear, Wade spent nearly a half-hour taking part in a shooting contest with teammates James Jones and Erick Dampier, where they wasted some time by hoisting a series of one-handed 3-pointers, arguing about the score of the game and messing with each other as they were about to release the basketball.
Things about this season were not fun.
Things about last summer were definitely not fun.
But another finals trip is already something Wade is savoring. He rarely, if ever, watches tapes of the 2006 finals, and his MVP trophy from that series has remained at the arena the Heat call home for the past five years. Back then, he thought championships would come with great regularity. After the lessons of this year - and the four other title-less ones before that - he's grown considerably more appreciative of the moment.
''We're still blessed,'' Tragil Wade said. ''But we know we've got to savor every moment, good and bad. He's still in the prime time of his life right now. We're going to enjoy this.''
---
Tim Reynolds on Twitter: http://www.twitter.com/ByTimReynolds
---
---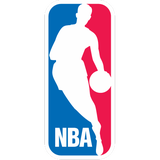 Get more from National Basketball Association
Follow your favorites to get information about games, news and more
---