Cleveland Cavaliers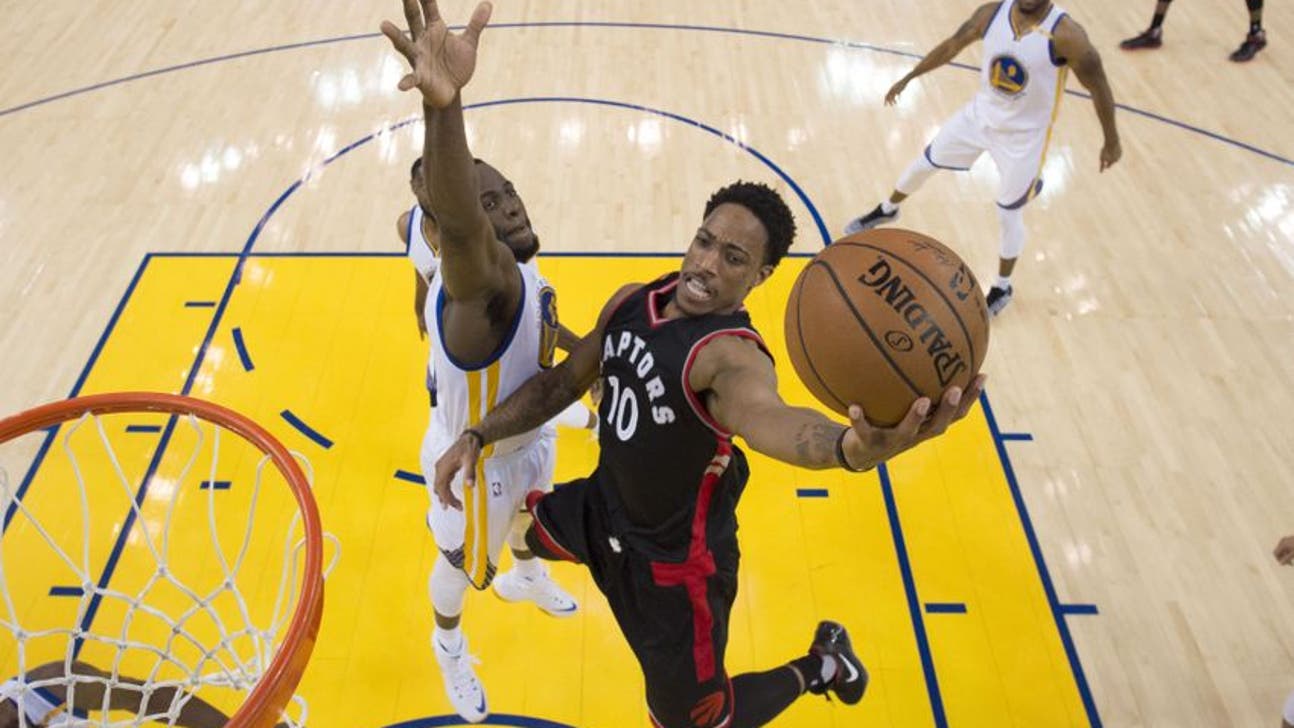 Cleveland Cavaliers
Toronto Raptors Still A Piece Away From Contending
Updated
Mar. 4, 2020 8:50 p.m. ET

Fansided, Justin Rowan/FanSided via Hoops Habit
The Toronto Raptors can compete with any team, on any night. But if they want to be a serious threat, more work must be done.
If there's one thing you can say about the Toronto Raptors, it's that they don't quit. It's a defining trait that the team has taken from their leader, Kyle Lowry. While Lowry has shown truly elite shooting this season, traditionally he has made his mark in the league with his effort.
A relentless pursuit of getting to the basket, drawing charges, fighting for rebounds, and doing things most stars refuse to do. The Raptors are a confident team, that believe they are on the cusp of contending. But if they truly want to contend, they must accept the status quo isn't enough.
The Raptors are currently on a tough West Coast trip and had every reason to give up against the Golden State Warriors. But that isn't in the DNA of this roster. They reduced a 25-point deficit in the second quarter to five, only to have that margin balloon back to 20 late in the third.
The Raptors reduced that gap down to five late, but the Warriors eventually closed them out.
At this point, nobody should doubt whether or not the Raptors are a good team. They possess the league's most efficient offense and their All-Star backcourt is among the league's best tandems.
But when you compare them to the Cavaliers and Warriors, there are two areas where the team falls short. They don't possess the extra gear those teams have during the playoffs and big games. They also lack the personnel to defend the matchup issues those two teams create.
While their defensive efficiency isn't much worse than the Cavs, the Cavs have proven they have another gear on defense.
raptors
Blue Man Hoop 1 d3 Warriors that must step up vs Raptors
More headlines around FanSided:
1 d - Warriors must erase Christmas hangover against Raptors1 d - Raptors vs Warriors live stream: Watch Golden State online1 d - Raptors' trade thoughts - always open for business2d - 2016-17 NBA Power Rankings: Playing Naughty Or Nice In Week 102d - Raptors 95 - T'Blazers 91: Win with DMore News at Raptors Rapture

Offensively, the Raptors don't need any major shakeups. Patrick Patterson plays starter's minutes and provides them with spacing and defense at power forward. Defensively the issues come down to personnel and effort.
Two years ago DeMar DeRozan had played plus defense. His frame and athletic ability should enable him to be a plus defender, but too frequently he is beaten with back-cuts or falls asleep off the ball.
Some of this is a result of the load he shoulders offensively, but it can leave the Raptors at a disadvantage.
But DeRozan isn't the only star player to have issues defensively. It would be unfair to scapegoat him, given the overall impact he has on the game. The larger issues come down to the Raptors' inability to defend the pick and roll and the easy kickouts that it provides the opposition.
Both the Cavaliers and Warriors rely on the pick and roll to create mismatches. While the Cavaliers often utilize a point guard-small forward, they do their most damage against the Raptors with stretch bigs.
Both Channing Frye and Kevin Love are able to force Jonas Valanciunas away from the basket. In space, Valanciunas struggles to move and make the correct decisions when guarding on the perimeter.
The issue is the same against the Warriors, where he is unable to properly execute on switches and can be torn apart with stretch lineups.
This wouldn't be as much of a problem if he assisted in other areas. But when Valanciunas isn't made to be an offensive focal point, he often can become disengaged. He finished with seven points and a measly five rebounds in 21 minutes of play against the Warriors.
It's a positive that the team recognizes he can't be a full-time player in these matchups. However, he needs to find a way to make more of an impact in the minutes that he is in.
Running the offense through him, rather than what's been, to this point, the most efficient offense in history isn't productive. If you want to beat the Cavs and Warriors, it requires playing a specific style. Without a willingness to sacrifice, you won't be successful.
Defensive versatility, the ability to defend multiple positions, is becoming necessary in today's NBA. The Raptors have it at multiple positions, but not with their big man rotation.
More from Hoops Habit
While more scoring, or improved floor spacing would help in the frontcourt, the priority for general manager Masai Ujiri needs to be adding defensive versatility.
The team doesn't necessarily need to move on from Valanciunas. He is still a young, productive player on a good contract. If he can make an impact in the minutes against traditional lineups, and they acquire someone that can defend smaller lineups it would solve several issues.
Players such as Lucas Nogueira and Pascal Siakam have upside, but they need a player that can execute at an elite level defensively now, not later. Just as Kevin Love made sacrifices in the Finals, Valanciunas must do the same.
While the holes defensively are most apparent at the center position, acquiring one isn't mandatory. Getting a defensive 4 that can play the 5 when teams go small would also work.
You can pair Patterson with a defensive 4 in those situations, like the team used to do with Amir Johnson.
The Raptors have the firepower to hang around with the Warriors and Cavaliers. But unless they can add defensive versatility, or get very lucky with injuries, they won't be able to defeat both teams in consecutive seven-game series.
---
---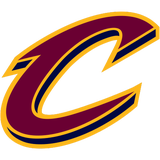 Get more from Cleveland Cavaliers
Follow your favorites to get information about games, news and more
---