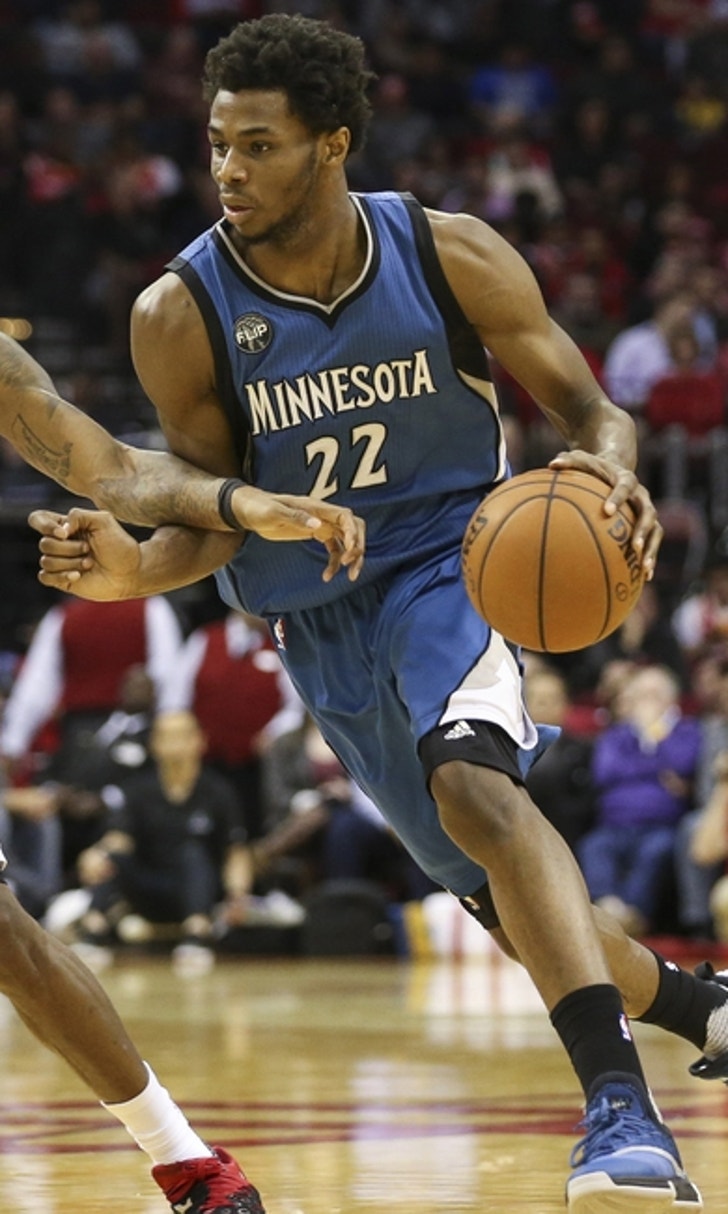 Timberwolves vs. Rockets: Aiming for consistency
BY Fansided and Vilius Andrulionis/FanSided via Dunking with Wolves • December 17, 2016
Jan 13, 2016; Houston, TX, USA; Minnesota Timberwolves guard Andrew Wiggins (22) drives the ball during the fourth quarter as Houston Rockets forward Trevor Ariza (1) defends at Toyota Center. The Rockets won 107-104. Mandatory Credit: Troy Taormina-USA TODAY Sports
After an another disappointing skid of four consecutive losses, the Timberwolves bounced back on Tuesday in Chicago and look to build a true winning streak beginning Saturday night.
If the Timberwolves want to get out of the penultimate spot in the conference, winning has to become a much more frequent occurrence than it has to this point. However, getting their first winning-streak of the season against the red-hot Rockets certainly will be a tough task.
An impressive comeback from a 21-point deficit against the Bulls on Tuesday was a much needed positive spark for the Wolves. However,the  overall situation of the team doesn't even vaguely represent the high preseason expectations.
Minnesota is currently sitting 14th in the Western Conference, having narrowly escaped the title of NBA's-worst squad following Tuesday's win. The hopes of a 50-win season, much less the playoffs, now seems rather far from reality.
The visiting Rockets, on the other hand, are in a completely different situation. They have now won nine games in a row, and Houston's overall record of 20-7 currently has them tied for third place in the West and fourth in the entire NBA.
Whereas the players themselves no doubt believed that they could play at such level, a relatively poor 2015-16 season raised concerns that Rockets might be going downhill. However, a new, offensive-minded coach in Mike D'Antoni, a new philosophy, a new role for the team's leader in James Harden and many other factors contributed to impressive performances by the Rockets.
With more than a quarter of the season already over, every win seemingly becomes more and more valuable — especially when you're playing the top teams, as  not only do wins in such occasions give you an edge against neighboring teams in the standings, but also provide a much needed morale-boost.
And that's something that the Timberwolves could certainly use at this moment.
Mar 18, 2016; Houston, TX, USA; Minnesota Timberwolves center Karl-Anthony Towns (32) dribbles the ball during the second half against the Houston Rockets at Toyota Center. The Rockets won 116-111. Mandatory Credit: Troy Taormina-USA TODAY Sports
Minnesota Timberwolves Preview
Record: 7-18 (3-9 home, 4-9 road)
Starting Lineup
PG – Ricky Rubio (6.9 PPG, 6.6 APG, 3.9 REB)
SG – Zach LaVine (20.5 PPG, 3.1 RPG, 3.1 APG)
SF – Andrew Wiggins (22.2 PPG, 4.2 RPG, 2.3 APG)
PF – Gorgui Dieng (10.6 PPG, 7.9 RPG, 2.3 APG)
C – Karl-Anthony Towns (21.4 PPG, 10.8 RPG, 2.2 APG)
Key Reserves
Let's be honest: none of the Minnesota's reserves can be described as "key". Even in the win against Bulls, the whole bench contributed a total of nine points, 10 rebounds, exactly one assist, and four turnovers.
All four substitutes who played that night had individually negative plus-minus marks. By contrast, every starter had a positive number in that category.
An incredibly ineffective bench has been one of the major issues for Minnesota since the start of the season. And although there have been impressive sparks at times from Nemanja Bjelica, Tyus Jones and  Shabazz Muhammad, it is becoming harder and harder to expect anything substantial from the second unit. If Kris Dunn and all the aforementioned players were to finally get into a rhythm, beating this inspiring Rockets' team would become much more probable.
Mar 18, 2016; Houston, TX, USA; Houston Rockets guard James Harden (13) controls the ball as Minnesota Timberwolves guard Zach LaVine (8) defends during the third quarter at Toyota Center. Mandatory Credit: Troy Taormina-USA TODAY Sports
Houston Rockets Preview
Record: 19-7 (9-2 home, 10-5 road)
Starting Lineup
PG – James Harden (27.6 PPG, 11.7 APG, 7.8 RPG)
SG – Patrick Beverley (8.1 PPG, 5.3 RPG, 4.6 APG)
SF – Trevor Ariza (12.5 PPG, 5 RPG, 2 SPG)
PF – Ryan Anderson (13.2 PPG, 5.6 RPG, 40% 3PT)
C – Clint Capela (12 PPG, 8 RPG, 46% FT)
Key Reserves
While Eric Gordon was a starter early in the season, Mike D'Antoni has played him off the bench in the last few weeks. This does not seem to affect Gordon's numbers one bit, however, it helps Houston to retain a similar level of play even with the second unit on the court.
Gordon is averaging an impressive 17 points per contest – second highest in the team after Harden. He also makes 44 percent of his three-point attempts, which is a great percentage for someone who shoots from deep as often as Gordon does.
As good as Gordon may be (let's just note that the highest-scoring substitute of Minnesota – Bjelica – averages almost three times less than Houston's shooting guard), he certainly isn't the only weapon that Rockets have on the bench.
A veteran center in Nene may no longer be in his prime years, but he can still provide solid numbers as a substitute. The Brazilian is scoring 7.6 points and grabbing 3.7 rebounds per game.
Forwards Sam Dekker and Montrezl Harrell can also cause troubles for their opponents' defense, as they combine for nearly 14 points, 7 rebounds and 1.6 block per contest.
Mar 18, 2016; Houston, TX, USA; Houston Rockets guard James Harden (13) reacts after scoring a basket during the third quarter against the Minnesota Timberwolves at Toyota Center. Mandatory Credit: Troy Taormina-USA TODAY Sports
Three Things to Watch
1. Perimeter-defense. While the Chicago Bulls were dead-last in both three-point makes and percentage when they faced off with the Wolves, the Rockets are a completely different team.
Houston leads the league in number of shots made from beyond the arc and are among the top-five in terms of three-point shooting percentage. It is crucial, therefore, not to let Houston exploit their strength.
The Timberwolves certainly failed in that regard against the Bulls, letting them do pretty much anything they wanted in the post, which is the place where Chicago gets the majority of their points. Of course, the Rockets have many players capable of driving to the basket and getting buckets from restricted area. However, long jump-shots is what they strive for and good perimeter defense by the Wolves would definitely make their opponents frustrated.
More from Dunking with Wolves
2. Rebounding. One of the major factors in Tuesday's win against Bulls was rebounding. Timberwolves out-rebounded the league's second-best rebounding team by a 49-42 margin, grabbing 15 offensive boards in the process.
The Wolves are currently are in the bottom-third among all NBA teams in rebounding, and that may be one of the most important factors for poor up to date performances. A greater willingness to battle on the glass may also be a key to a good game on Saturday — especially since the Rockets are among the league's top-10 rebounding teams.
3. Containing James Harden. Truthfully, It may not be as much 'containing' Harden as detaching him from his teammates as much as possible.
A big reason for Houston's success has been their unselfish play and the NBA's assist leader in Harden proves that fact. Somewhat surprisingly, only the Golden State Warriors dish out more assists per game than the Rockets.
However, Harden is responsible for almost half of his teams dishes. This means that if Wolves succeed in isolating him from others, the otherwise successful tactics of ball-movement may just collapse. It could even be smart to give Harden a bit more freedom and let him score 40+, while limiting the contributions of supporting players to a minimum. Of course, that's easier said than done.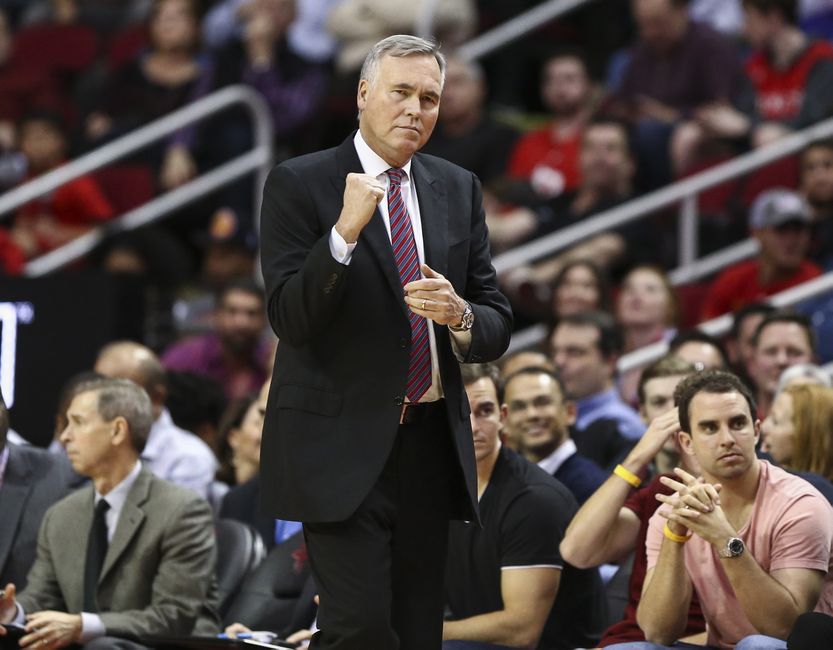 Game Prediction
There aren't many things more satisfying in basketball than beating the opponent at their own game.
In this case, out-rebounding Houston, better shooting from beyond the arc and better ball movement are the areas of interest. If Timberwolves can perform well in each of those areas on both ends of the floor, the season's first winning streak should be in sight.
The Rockets, particularly in their current form, are definitely the favorites in this one. However, a confident display from the Wolves in Chicago gives some hope that things may be shifting in a positive manner for Minnesota and that even league-leading teams such as Rockets can be beaten.
---
---