National Basketball Association
National Basketball Association
Thunder's core already in place for future
Published
May. 28, 2011 12:26 a.m. ET

If the NBA's offseason includes a work stoppage, consider the Oklahoma City Thunder in as good a position as any team heading into next season.
General manager Sam Presti already has the core in place for the Western Conference finalists, with all five starters and coach Scott Brooks under contract for next season. Even three top reserves are signed.
So, if there's a period this summer when players can't be signed, it might not matter that much in Oklahoma City.
''The core of our team returns - eight of 10 players that were in the playing rotation,'' Presti said Friday at his end-of-season news conference.
''That doesn't mean you don't look to improve the team. But I think some of the areas of our greatest growth will be in the area of internal development.''
Presti has done plenty of tinkering to get the Thunder from a 3-29 start two seasons ago to being one of the final four teams playing this year. It all started when he signed center Nenad Krstic, who was out of the league entirely, amid that awful start, then continued with trades for Thabo Sefolosha, Eric Maynor and Daequan Cook.
More pieces were added at this year's trade deadline, when Presti shipped away two starters from a team positioned for home-court advantage in the first round to get Kendrick Perkins from Boston. He also picked up veteran Nazr Mohammed in a trade with Charlotte the same day.
Add in the continued development of Kevin Durant, Russell Westbrook, James Harden and Serge Ibaka - a quartet of homegrown players drafted by the Thunder - and the result is a legitimate NBA title contender stocked with talented players in their early 20s.
''Some people would say that we've arrived a head of schedule or some variation of that,'' Presti said. ''We've never looked at it like that. We don't have a calendar or a stopwatch. We've just done the work.''
Considering his track record, it's not as though Presti is taking the summer off. And there are decisions to be made even if the Thunder don't make another big move.
Cook is a restricted free agent and Mohammed an unrestricted free agent, the only two players in the rotation who aren't already under contract.
There's also the matter of a long-term extension for Westbrook, a first-time All-Star and second-team all-NBA selection this year. He's eligible for a new deal on July 1, if there's a new collective bargaining agreement in place.
Last year, Presti arrived at Durant's house shortly after midnight to offer him a new five-year deal worth $85 million as soon as possible.
''We're looking forward to having those conversations at the appropriate time. I can't really talk a whole lot about it,'' said Presti, who's not allowed to discuss any contract negotiations until July.
''I think his best basketball is years in front of him at 22. He's a competitive person, I think he's got an innate discipline that will lead him to improve and we're thrilled to have him as a part of our organization.''
Brooks, who had his contract option for the 2011-12 season picked up after being named the league's coach of the year last season, could also be ripe for an extension.
''Scotty did a great job,'' Presti said. ''He's continuing to push our team forward and he's someone that brings the vision of the organization to the sidelines every day. He continues to drive himself to improve ... That's why he's a great fit with our organization.''
Presti said that the ''continuity is important'' to Oklahoma City's development, but the team still must start anew next season as it tries to go even farther.
''Our goal is the same as everybody else, which is to one day bring a championship to Oklahoma City,'' Presti said. ''But for me, I kind of look at that as something you don't really do so much talking about what you want to do. I think the focus really has got to be on how we are going to do that.''
---
---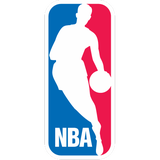 Get more from National Basketball Association
Follow your favorites to get information about games, news and more
---