Three Pacers among one list of NBA's top 100 players
BY foxsports • September 2, 2015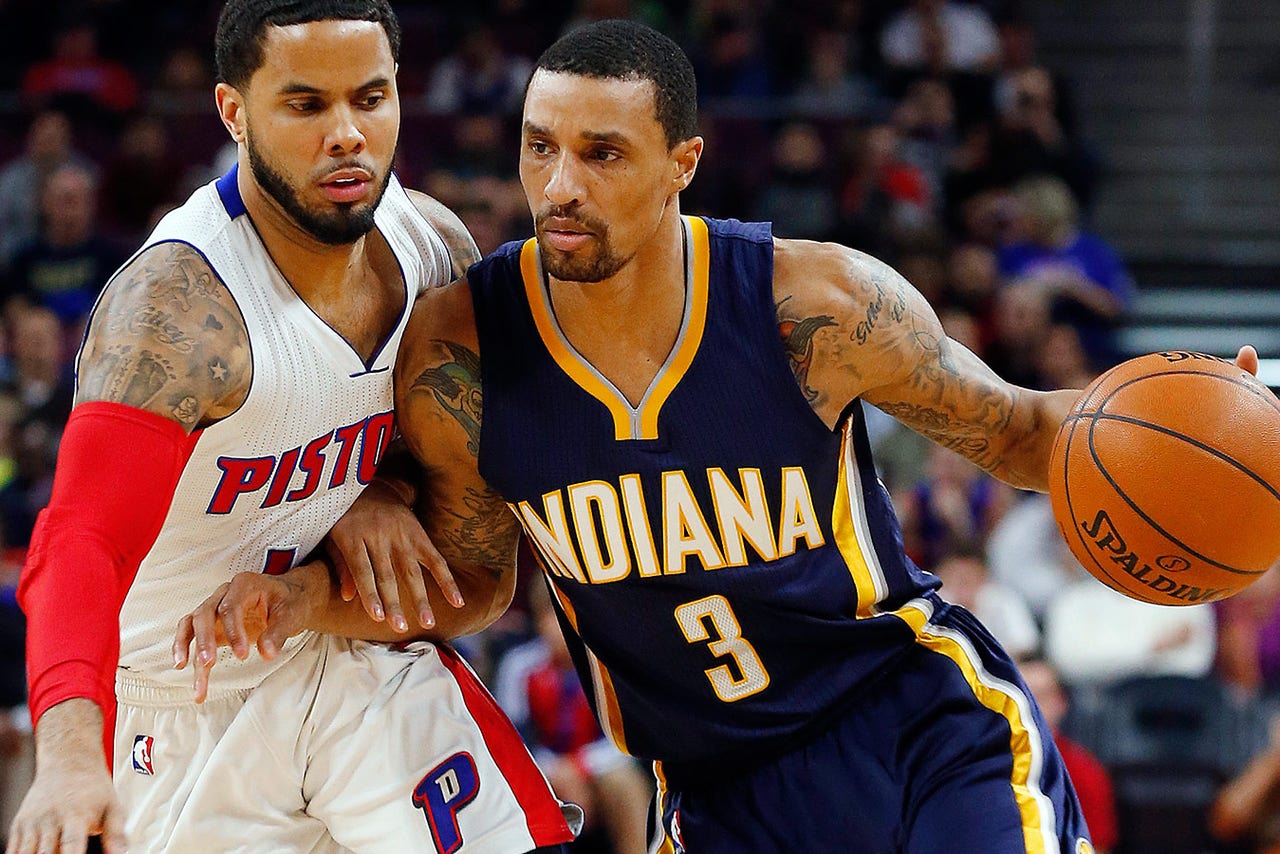 After a disappointing 2014-15 campaign, in which Paul George only played six games and they missed the playoffs, the Indiana Pacers are looking to bounce back and return to the top of the East.
They're going about it with a new approach, prioritizing small-ball and speed over the size and bullyball tactics they've deployed over the last few seasons with the departed Roy Hibbert and David West.
The Pacers' top three players -- Paul George, Monta Ellis and George Hill -- are going to be the primary catalysts that make their newfound style work. And, appropriately, all three were recognized recently in Sports Illustrated's list of the top 100 players in the NBA. 
George finished as the No. 20 overall player, among the likes of Al Hordford (No. 21) and Dwight Howard (No. 19). At his apex, George is a better player than this -- he's in the conversation for top 10 -- but it's understandable that S.I. is cautious with George coming off injury and rehab.
Further down the list is Ellis, who comes in at No. 57, near Luol Deng and Tyreke Evans. This is an improvement on last year, when Ellis was ranked at No. 66. Topping it off is Hill, who ranks at No. 80, flanked by Brandon Knight and DeMarre Carroll. 
If the Pacers are to ascend to a level where they can compete with the Cleveland Cavaliers, Chicago Bulls, Atlanta Hawks and even the Miami Heat, they are going to need their best players to outperoform these individual rankings as a colelctive unit.
(h/t Sports Illustrated)
---
---