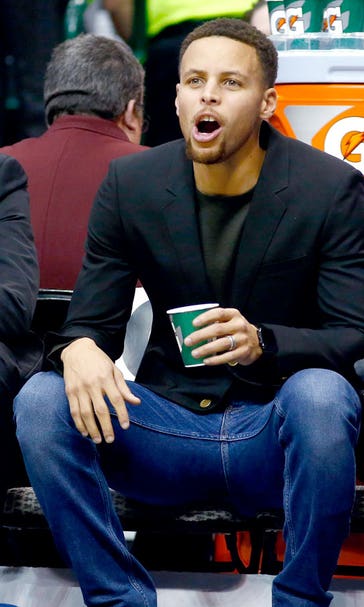 The Warriors gave a promising update on Steph Curry's health
May 3, 2016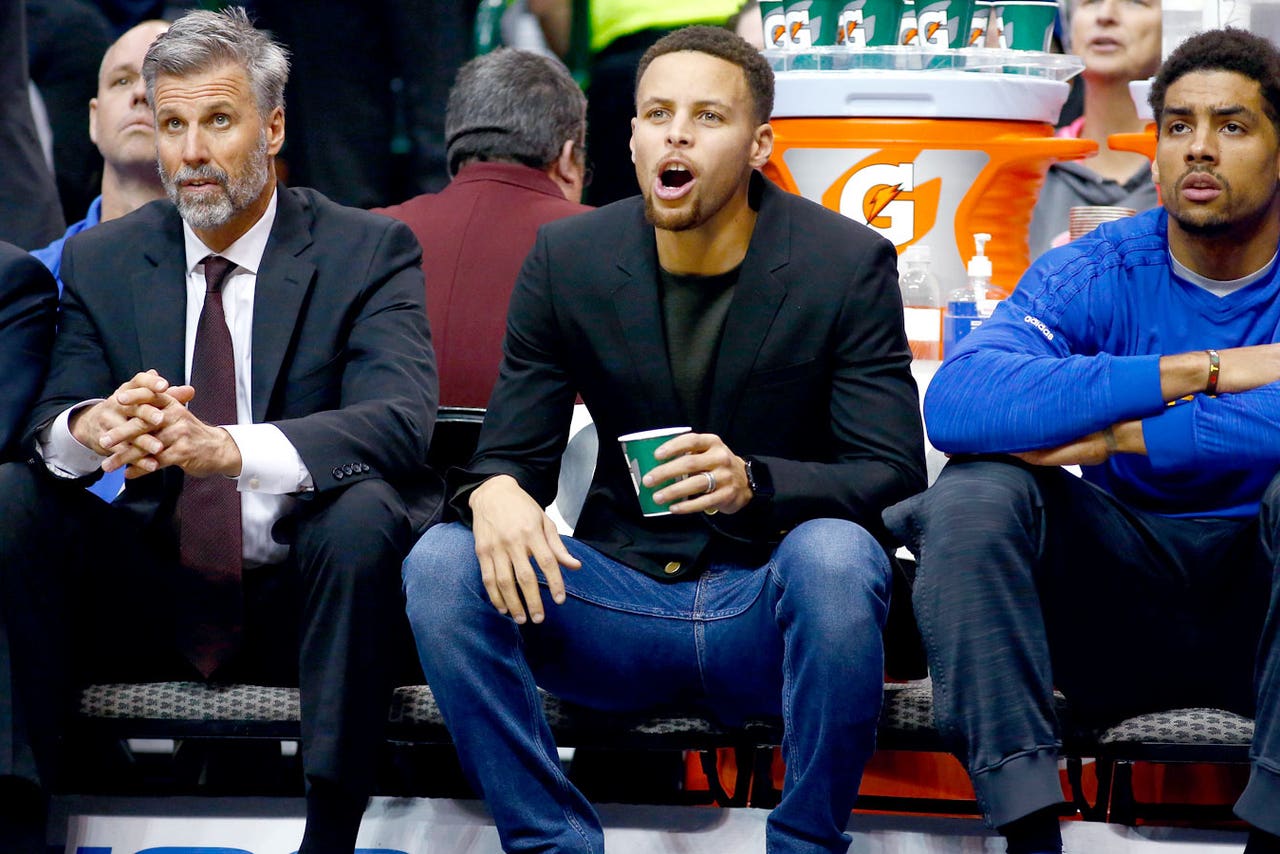 It's the biggest question remaining in the 2016 playoffs: When will Stephen Curry return to the Warriors?
Spurs-Thunder has been fun and shockingly controversial, and everyone seems to be sleeping on a healthy Cavs team for the second straight postseason. But that's all irrelevant if Curry can return in a timely manner and pick up where he left off — as the best player in the world, leading arguably the greatest team ever.
On Tuesday, Warriors general manager Bob Myers provided a promising update on Curry's timetable, suggesting the reigning MVP could be back as soon as this weekend, which would be in line with the team's initial projection of roughly two weeks.
"I don't know that it'll be before," Myers told 95.7 The Game, via the East Bay Times. "It might be after."
"I know everybody wants to know is it going to be Saturday, is it going to be Monday? It's in that range, but it's hard to say. But those games (3 and 4) are so close together."
Curry had mentioned earlier in the week that he felt he could return for Game 3 of the team's Western Conference Semifinals series against the Portland Trail Blazers, but Myers merely chalked that up to Curry's personal optimism and competitive drive rather than actual truth.
"I don't know if he's coming back (ahead of the two-week timetable)," Myers said. "Nobody knows. He doesn't know. He thinks he is, but that's good."
Myers said there are several factors that will determine how quickly Curry returns, but the first step will be him resuming basketball activity with contact — 3-on-3, 5-on-5, etc.
Until that happens, which Myers believes can occur within the next few days, Golden State won't officially know the range for Curry's return. And, no matter what, they're not going to risk his long-term health for a short-term gain.
"Guy wants to play," Myers said. "He's doing everything he can to play. We've got good medical people. We're going to have to be smart. This guy is so important, you don't throw him out there and risk anything."
Jovan Buha covers the NBA for FOX Sports. Follow him on Twitter: @jovanbuha.
---
---