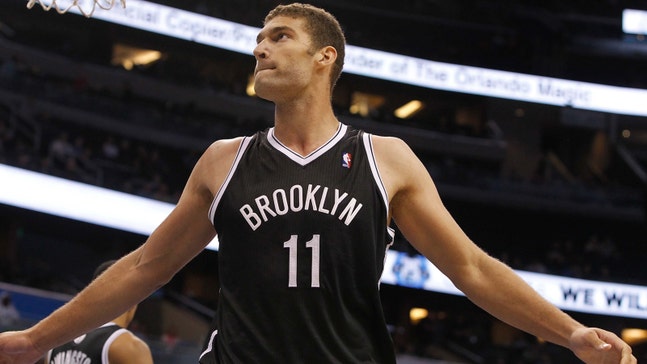 The problem with Brook Lopez in the post
Published
May. 26, 2015 12:44 p.m. ET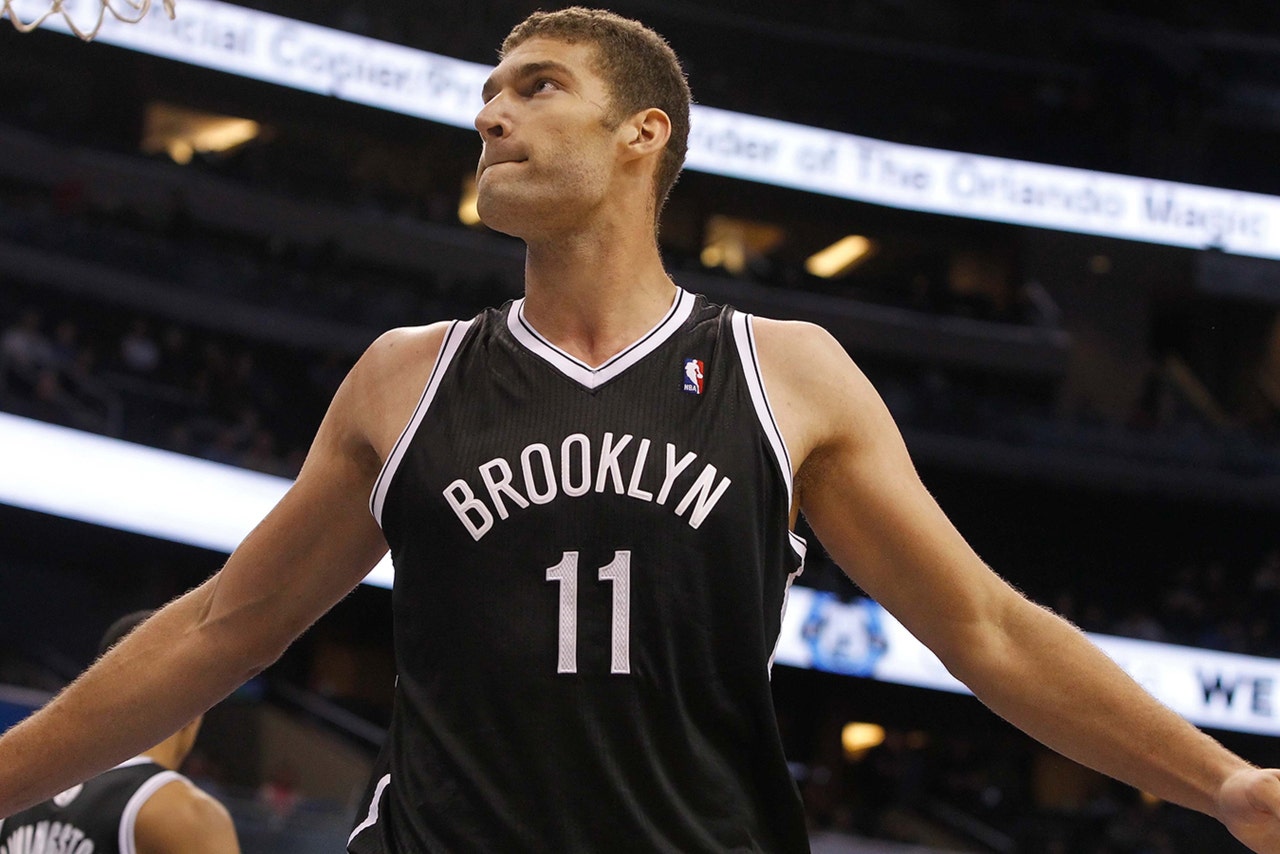 People think of Brook Lopez as a post-up player since he's a skilled offensive center, but that wasn't necessarily the case this past season.
In reality, Lopez is most effective scoring out of the pick-and-roll, using a bevy of floaters, hook shots and touch flicks to rack up 20-plus points on the regular. Now, Devin Kharpertian explains over at The Brooklyn Game exactly why Lopez isn't the Nets' best option in the post:
Hollins agrees. Lopez probably does, too, considering the way he played down the stretch of this season, when he wasn't posting up all that much. 
Lopez averaged 17.2 points and 7.4 rebounds per game this past season, and was one of the best centers in the league after the All-Star break. He will be a free agent come July 1. The Nets have already stated one of their top offseason priorities is to bring him back to Brooklyn.
(H/t to Devin Kharpertian at The Brooklyn Game.)
Photo Credit: Kim Klement-USA TODAY Sports
We know now that Lionel Hollins's eureka moment with Brook Lopez came in February.

"I understood that he wasn't going to be a dominant post-up player, and that we had to play differently with him to be effective," Hollins said during the season.

But maybe he meant that the NBA wasn't suited to Lopez's back-to-the-basket scoring style anymore. As a stand-alone, the post-up is not a valuable primary scoring option; at the very least, the NBA hasn't figured out how to make it one in recent years, as the league has adjusted hand-check rules on the perimeter to free up dribble-drives and figured out the value of three-point shooting.

That's just in the numbers. NBA teams scored 0.85 points per possession directly out of post-up plays this season, according to Synergy; for comparison, spot-up shooters scored 0.97 points per possession. NBA players scored just over 19,000 points in post-up plays this year; they scored close to 50,000 on spot-ups.
---
---