National Basketball Association
National Basketball Association
Surprising perimeter edge helps Heat in Game 1
Published
Jun. 1, 2011 6:30 a.m. ET

The Miami Heat were more than the Big Three. They unleashed some big 3s on the Dallas Mavericks, too.
Combine that with winning the bench battle, and the Heat had some surprising advantages in their 92-84 victory in Game 1 of the NBA finals on Tuesday night.
LeBron James, Dwyane Wade and Chris Bosh all had good nights for the Heat, but the Mavericks were ready for that.
What Dallas couldn't have expected were the 11 3-pointers the Heat made, more than the Mavs had allowed in any game this postseason. Miami was shooting just 32 percent behind the arc in the playoffs, but made 45 percent in the series opener and finished with two more than Dallas.
''If Miami makes more 3s than Dallas, Dallas is going to lose the series. If Dallas' bench doesn't outscore Miami's, they're going to lose the series. Most of the time it comes down to very simple stuff,'' Charles Barkley said during NBA TV's postgame show.
James made four, Wade made one that essentially put away the game, and Miami reserves Mario Chalmers and Mike Miller combined for five as the Heat's bench outscored their counterparts from the Mavs, 27-17.
''They play a lot of zone, and the zone is to pack the paint, keep our drivers out of the paint, myself and D-Wade, and dare us to shoot 3s,'' James said. ''I think our bench came in and did a great job against that zone, knocking shots down.
''We needed that boost off the bench. We know how strong their bench is and our bench matched them tonight, and they played extremely well. When they were in the zone, they knocked down shots. Rio gave us a big boost. Mike Miller gave us a big boost and everyone contributed.''
An unmatched mix of speed and strength who dominates his opponents with his athleticism, James has long been able to get to the basket against most defenders, and the best way to play him was to force him to make shots from the outside.
And that's what he did when the Heat finally grabbed some momentum after trailing most of the third quarter.
Miami took the lead for good when James made a 3-pointer with 1:12 remaining in the third quarter, and he sent the Heat to the fourth with a 65-61 advantage when he tossed in a deep 3 at the buzzer.
It was similar to some of the long 3s he hit late in games against Boston and Chicago in the last two rounds and he followed that by going 4 of 5 Tuesday. James said the idea of trying to beat him but hoping his jumpers were off, as San Antonio did in sweeping his Cleveland team in 2007, are ''pretty much'' gone.
''I think people will still live with keeping myself and keeping D-Wade on the perimeter, but it's just my confidence,'' he said. ''I put a lot of work into it, and understanding that you've got to be a two-way player in this league. You have to be able to shoot the ball.''
Wade's 3 with 3:07 to play made it 82-73 and the Heat were safe from there.
Knowing the difficulty of keeping James and Wade out of the paint, the Mavs hoped they could encourage them to rely too much on 3-pointers with a good zone defense. James said earlier Tuesday the two All-Stars would have to be careful not to fall into that trap.
But the way they're shooting them lately, why wouldn't they keep hoisting them?
''If the ball is moving and it's getting side to side and multiple players are involved, that's a flow for us,'' Heat coach Erik Spoelstra said. ''And those guys both can make rhythm jump shots, and especially timely shots when you need them at the end of the clock.''
---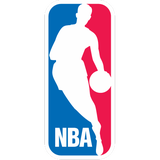 Get more from National Basketball Association
Follow your favorites to get information about games, news and more
---