National Basketball Association
National Basketball Association
Streaking Hornets fly past Rockets
Published
Jan. 9, 2013 12:00 a.m. ET

Roger Mason understands playing time is fleeting, especially as a role player, so the New Orleans Hornets guard stays prepared for when he gets the call.
Mason scored 15 of his 17 points in the fourth quarter Wednesday night to rally the Hornets to an 88-79 victory over the Houston Rockets.
Mason, who played 26 seconds in the first half and did not play in a victory over San Antonio on Monday, made all five of his shots in the fourth quarter, including three 3-pointers for the Hornets, who have won three in the row for the first time this season.
''I just keep working, staying in the game, and I feel good,'' said Mason, who averages just over five points.
''I didn't play much in the first half but to be a good pro you have to always be ready,'' he added. ''God gave me the strength to hit some good shots.''
Greivis Vasquez and Jason Smith also scored 17 points for the Hornets, and Robin Lopez chipped in with 14.
James Harden scored 25 points for the Rockets, who had won 10 of their past 12 games and five in a row. Harden, who was held to three points in the final quarter when the Rockets were outscored 29-10, was the only Houston player in double figures.
Jeremy Lin scored nine points on 4-of-12 shooting and have five assists for the Rockets, who committed 23 turnovers.
New Orleans also controlled the boards, outrebounding Houston 46-39, 16-10 on the offensive glass. Al-Farouq Aminu and Smith each had 10 rebounds.
''Any time a team gets that many offensive rebounds it's going to be hard to run,'' Rockets coach Kevin McHale said. ''We were not sharp tonight. We couldn't get anything going in that fourth quarter and it just ballooned from there.''
Eric Gordon struggled with five points on 2-of-12 shooting, but the Hornets have won four of five since his return.
Ryan Anderson, New Orleans' 3-point specialist, was 0 of 7 from the field, including 0 of 4 from behind the arc.
No. 1 pick Anthony Davis, who along with Lopez did not play in the fourth quarter, had six points and three rebounds.
''It was difficult to get (Lopez) in there with (the Rockets) playing their small bigs,'' Hornets coach Monty Williams said, adding that he kept his bench players in because of their performance.
The Hornets trailed 69-59 after three quarters but behind Mason's shooting went on a 22-2 run to take an 81-71 lead with 4:14 remaining.
At one point Mason had scored nine points in a 17-2 Hornets run. The Rockets missed their first four shots of the quarter and made one of their first 12.
''They did a good job of blocking the paint and really making it tough on us,'' Lin said. ''We didn't do a good job of finding that open man and making that open pass, me included. I'm the point guard and that starts with me.''
The Hornets, who were 1-19 when trailing after three quarters, made 10 of their first 13 shots in the fourth quarter. The Rockets' 10 points were the lowest total New Orleans allowed in a quarter this season.
Gordon and Vasquez sat out for much of the fourth quarter and Davis and Lopez did not play in the final period.
Harden was 1 of 4 in the fourth quarter.
Harden scored 15 points to stake the Rockets to a 36-34 halftime lead.
New Orleans made seven of its first 12 shots to take an early lead but struggled from the field the rest of the half. The Hornets led 16-10 midway through the first quarter when Williams gave Austin Rivers, Davis and Gordon a break.
With New Orleans' scoring trio on the bench, the Rockets closed on a 12-2 run to take a 22-18 lead. Harden, who missed his first two shots, made three of his last five to finish the quarter with nine points.
Notes: The Hornets are 10-11 when holding opponents to less than 100 points. . .New Orleans completed a three-game sweep of Texas teams, winning at Dallas this past Saturday and coming home to knock off San Antonio and Houston. . .The Hornets are on a three-game win streak for the first time since last April.
---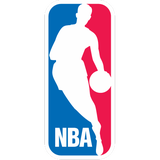 Get more from National Basketball Association
Follow your favorites to get information about games, news and more
---