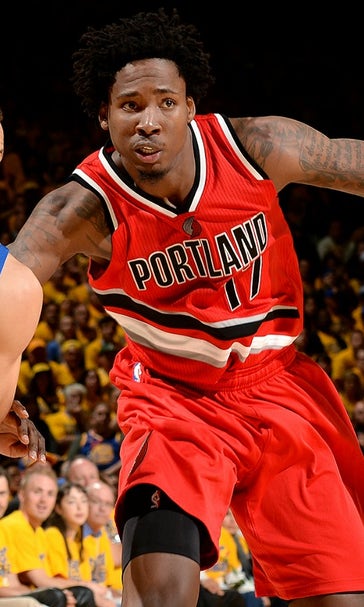 Steph Curry says big men who switch onto him are 'barbecue chicken'
May 12, 2016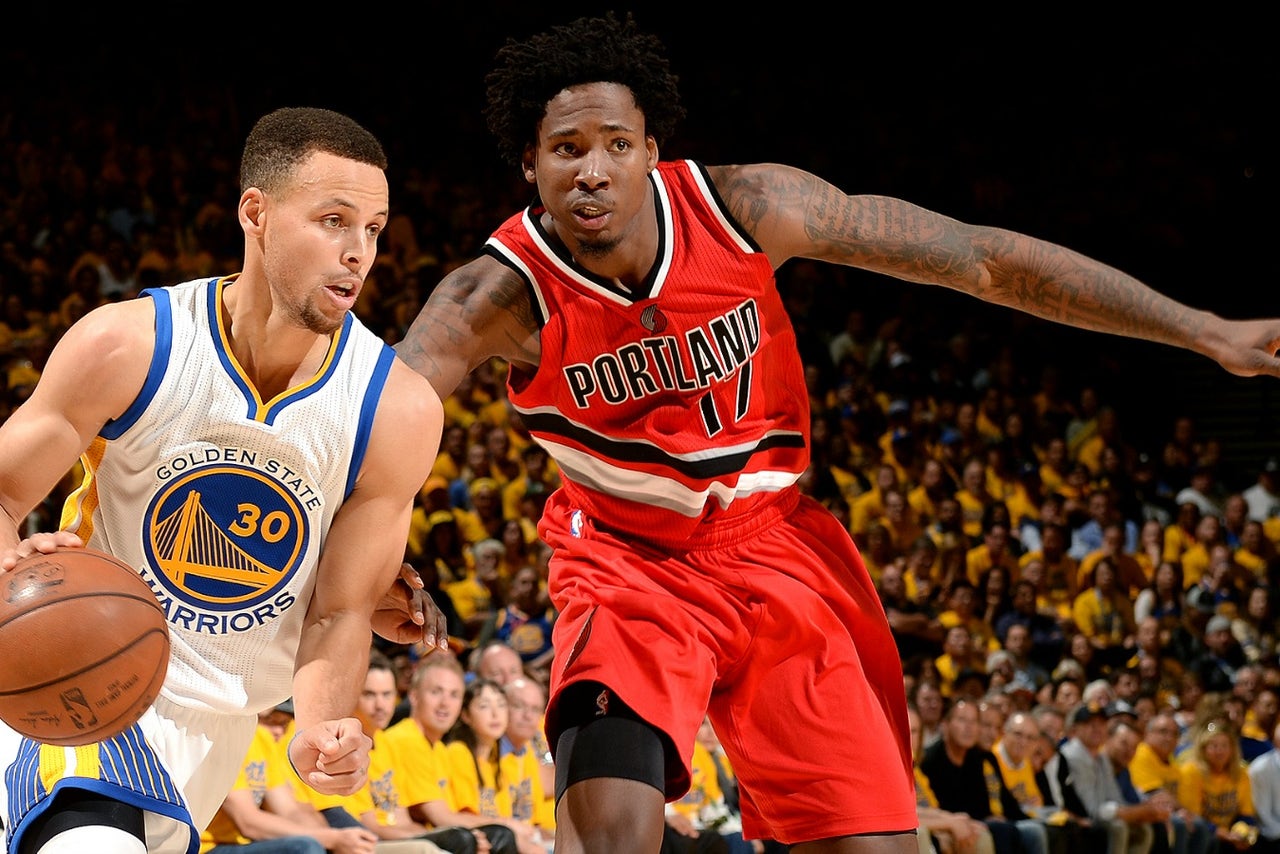 The toughest part about defending Stephen Curry isn't contesting his shot. It's relatively easy to get a hand up or fight over a screen to stick with him. Plenty of players with the requisite size, length, speed and athleticism can do so.
No, the hardest part about defending Curry is preventing him from even getting his shot off. That's the true challenge. And it's one big men especially often lose.
Following the Golden State Warriors' 125-121 series-clinching win over the Portland Trail Blazers in Game 5, Curry joined TNT's NBA crew on "Inside The NBA" to discuss his performance, the Blazers and the challenge ahead in the Western Conference Finals against either the Oklahoma City Thunder or San Antonio Spurs.
The panel each took turns speaking with Curry, who finished the game with 29 points on 10-of-20 shooting (5-of-11 from deep) and 11 assists, and Charles Barkley used his time to ask Curry what he thinks about when teams switch their big men onto him when defending the Warriors' pick-and-rolls:
Curry's remark was said in jest, using O'Neal's own catchphrase to give the crew a good laugh. But it rings true. When big men like Ed Davis switch onto him on the perimeter, these things tend to happen:
Davis is fairly mobile for a big man, yet he has no shot at preventing Curry from getting the shot he wants. Even Al-Farouq Aminu, who's a better perimeter defender and a bit smaller than Davis, doesn't have a prayer:
This method applies to an extent, of course. The key to stopping Curry isn't sticking Isaiah Thomas or J.J. Barea on him. That's counterproductive. He needs some semblance of size and length to deter him.
While big men tend to have slower feet and reaction times, there are plenty of wings only a few inches shorter who have proved they can do a reasonable job sticking with Curry (well, as reasonable as any one defender can do).
But if your team constantly switches your big man onto him -- with the exception of maybe DeAndre Jordan and a couple other bigs -- it's often a recipe for disaster, as Curry is simply too quick, too deft of a ball-handler and too crafty. He will find a way to create enough daylight to get off a clean look.
Really, with the way Curry has shot the ball this season, no one has a chance of stopping him, regardless of their size. Defending Curry is a collective effort, one that takes immense focus, energy and execution.
In most cases, though, bigger isn't always better against Curry.
Jovan Buha covers the NBA for FOX Sports. Follow him on Twitter: @jovanbuha.
---
---