National Basketball Association
National Basketball Association
Rose leads Bulls over Rubio, Timberwolves, 111-100
Published
Jan. 11, 2012 4:26 a.m. ET

It seems like every time Ricky Rubio gets off the bench to enter a game, the Minnesota Timberwolves are facing a big deficit.
After Rubio helped them dig out of a big hole in a 111-100 loss to Derrick Rose and the Chicago Bulls on Tuesday night, the Spanish point guard may not have to wait nearly as long to enter the next game.
Rose scored a season-high 31 points and had 11 assists to outlast Rubio in a thrilling duel that started when the Spaniard led the Wolves back with a 20-2 run at the end of the second quarter.
Luol Deng had 21 points and 11 rebounds, and Kyle Korver scored 13 points off the bench for the Bulls, who led by 24 points in the second quarter.
''We come back, but that's not the way that we want to play,'' said Rubio, who had 13 points, 12 assists and four steals. ''We want to play from the beginning, from the first minute and that's happened a lot of times that we play bad, we are down and then is when we react.''
Against the reigning MVP, that was far too late.
The Timberwolves battled back to tie the game at 70 in the third quarter, but Rose hit four of his eight 3-pointers and the Bulls shot 66 percent in the fourth quarter to hold off the Wolves.
''The way it started off we thought it was going to be a good game,'' said Rose, who played the entire second half on the second of three games in three nights. ''It took another turn where we weren't playing defense, they were knocking down their shots, executing their plays and we were really getting hurt.''
Luke Ridnour scored 22 points and Anthony Randolph added 18 for the Timberwolves, who may need a change to their rotation to spur a better start to games. Coach Rick Adelman has brought Rubio, Randolph, Anthony Tolliver and Derrick Williams off the bench for the first 10 games because he likes the energy they bring to the second group.
But starters Darko Milicic, Wes Johnson and Wayne Ellington did not play in the final three quarters on Tuesday night, and for the first time Adelman did not brush aside a question about changes to the lineup for Friday night's game at New Orleans.
''I've got two days to think about it,'' he said.
Rubio is giving his coach a lot to think about.
The Bulls knew the Wolves were playing their third game in three nights, and they came out firing. Rose scored 14 points on 6-of-7 shooting in the first quarter and the Bulls hit 20 of their first 29 shots. They led 51-27 just over five minutes before halftime when Rubio ignited the run.
He had three points and six assists in the surge, setting up Kevin Love for three 3-pointers, knocking down a jumper and a free throw and tossing a one-handed lob to Randolph that sent the sellout crowd into a frenzy.
''He has a lot of poise, even at his age,'' Love said of Rubio. ''He wants to win very bad. The game's starting to slow down for him.''
Love finished with 20 points and 13 rebounds, but his shooting woes continued as he made 5 of 18.
The Bulls outrebounded Minnesota 47-30 and Ronnie Brewer scored 17 points to help them to their eighth win in nine games. They go back home to play Washington on Wednesday night looking to become the second team this season to sweep three games in three nights.
''We'll have to see,'' said Rose, who went to the locker room briefly in the second quarter after aggravating a left toe injury. ''Tomorrow, I'm not sitting out. I know that. I'll be playing.''
Bulls coach Tom Thibodeau didn't seem too concerned with Rose's injury. Par for the course for one of the league's toughest - pound for pound - players.
''He's going to take a lot of hits,'' Thibodeau said. ''He's got to get through all that stuff. He's shown how tough he is. That's all part of the game. It's a tough, physical game. He's got the ball a majority of the time. That's just the way it is.''
NOTES: Bulls G Rip Hamilton did not play because of a sore left groin that has kept him out of five of the last six games. C.J. Watson was out with a sprained left elbow. ... Wolves F Michael Beasley was in a walking boot before the game and said it is uncertain when he will return. He said he still feels some pain when walks, primarily when he is on his tip toes. ... Bulls C Joakim Noah had eight points and 11 rebounds.
---
---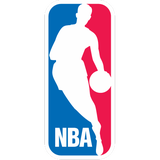 Get more from National Basketball Association
Follow your favorites to get information about games, news and more
---