National Basketball Association
National Basketball Association
Refs union supports female ref against CP3's 'personal' comments
Published
Feb. 6, 2015 11:27 a.m. ET

NEW YORK -- The union representing NBA referees defended official Lauren Holtkamp on Friday after "personal and unprofessional comments" by Clippers guard Chris Paul.
Paul criticized the rookie referee Thursday, saying she might not be ready for the big leagues after six seasons in the minors. Holtkamp is one of two active female officials in the NBA.
Lee Seham, general counsel of the National Basketball Referees Association, said in a statement his group reviewed Holtkamp's calls and "deems them fully justified."
"Furthermore," he added, "the NBRA deplores the personal and unprofessional comments made by Chris Paul. She belongs."
Paul was called for a technical foul by Holtkamp during the Clippers' 105-94 loss in Cleveland. Following a free throw by Cleveland with 10:17 left in the third quarter, the Clippers were attempting to inbound quickly when Holtkamp stepped in. Paul questioned her and was slapped with the technical.
"The tech I got was ridiculous," Paul said. "That's terrible. There's no way that can be a technical. We try to get the ball out fast every time down the court. When we did that, she said, `Uh-uh.' I said, `Why uh-uh?' and she gave me a technical. That's ridiculous. If that's the case, this might not be for her."
Paul is president of the NBA Players Association, and his questioning a referee's readiness is a common complaint the league hears about rookie officials. He likely will be fined for public criticism of an official.
The 34-year-old Holtkamp spent six seasons in the NBA Development League, working its championship series the last two years. A former player at Division II Drury University, she also officiated nine NBA regular-season games before her promotion to the full-time staff.
Violet Palmer is the league's other female referee, having worked about 900 regular-season games during a career that's now in its 18th season.
Holtkamp is not scheduled to officiate Friday. Paul and the Clippers, who were assessed five technical fouls by Holtkamp's crew Thursday, visit the Toronto Raptors.
---
---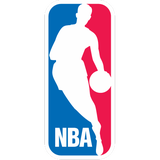 Get more from National Basketball Association
Follow your favorites to get information about games, news and more
---