National Basketball Association
National Basketball Association
Raptors-Heat Preview
Updated
Mar. 5, 2020 12:45 a.m. ET

MIAMI (AP) Miami's Hassan Whiteside and Toronto's Jonas Valanciunas won't square off anymore in this Heat-Raptors Eastern Conference semifinal series.
And as the games get bigger, the lineups will be smaller.
Whiteside is day-to-day with a sprained medial collateral ligament in his right knee, and Valanciunas will miss the rest of the series with a sprained right ankle. Both starting centers were injured in Game 3 of the series Saturday, and both got the news about their immediate futures in MRI exams that were performed Sunday.
''Hassan was thrilled with the news,'' Heat coach Erik Spoelstra said. ''Neither one of us slept much last night.''
Miami listed Whiteside as questionable for Monday's Game 4 of the series, which Toronto leads 2-1. The results of his MRI came out not long before Toronto said Valanciunas would miss the rest of the series, with no firmer timetable offered should the Raptors advance.
''Big, big, big, big, big blow for us,'' Raptors general manager Masai Ujiri said. ''Big blow for JV. ... But you know what? This is the life in the NBA and we carry on.''
Whiteside's injury is similar to that of Golden State Warriors star Stephen Curry. Typically, the recovery for a mild MCL sprain can be a couple of weeks - though there are examples where players returned within a day or two and others where it has dragged on for several weeks.
The severity of Whiteside's injury is not known. Curry's was a Grade 1 sprain, which is defined as slight.
''It's not always about who's the best team. It's always about who's the healthiest team,'' Heat guard Dwyane Wade said. ''That being said, there's nothing you can do. ... It'll be a different game for us with Hassan out, but we have to figure out a game that's successful for us.''
Whiteside was hurt with 10:54 left in the second quarter Saturday, trying to position himself for a rebound.
Toronto's Kyle Lowry was called for a loose-ball foul on the play, after he got caught pulling Whiteside's arm. As Whiteside awkwardly fell backward, it appeared his right knee was inadvertently hit from the side by the Raptors' Cory Joseph and from the back by Heat teammate Luol Deng.
If Whiteside can't play, the Heat will have 14 feet of key players sidelined. All-Star forward Chris Bosh hasn't played since he was diagnosed with another blood clot in February, and he and the Heat announced last week that his season is over.
Whiteside led the NBA in blocked shots this season, averaging 3.7 on his way to finishing third in the voting for defensive player of the year. He averaged 14.2 points and 11.8 rebounds in the regular season on 61 percent shooting, then 12 points and 10.9 rebounds in the playoffs on 68 percent shooting.
If he can't play, that could mean more minutes for Heat veteran Udonis Haslem.
''Whatever it takes, man,'' Haslem said. ''This is why I keep myself in shape, so I can be ready.''
Valanciunas was injured in the third quarter of Toronto's win. He's averaged 15 points and 12.1 rebounds in these playoffs and had a double-double in all three games against the Heat.
Toronto outscored Miami by 41 points when Valanciunas was on the floor in the first three games. The Heat have outscored the Raptors by 39 when he hasn't been on the court.
''He's been playing so well,'' Lowry said. ''His confidence was sky-high. But for us as a team, it's next man up.''
---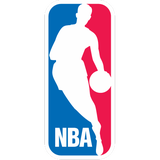 Get more from National Basketball Association
Follow your favorites to get information about games, news and more
---